Fire Stations:
Respond Faster,
Safer and Smarter
myQ® Smart Facility Access combines LiftMaster® hardware and myQ Facility software to improve your response times while preventing injuries, accidents and theft. You will always know the status of your doors—even when you're not at the station.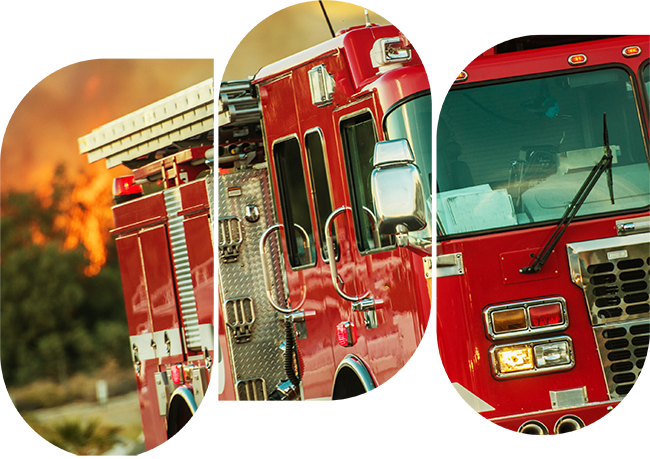 Want to improve safety and response times at your station?     
Contact Us
Improve Speed and Safety When Seconds Matter

Decrease turnout times
Expedite turnout with LiftMaster commercial door operators. Featuring automated operation, you won't waste time manually opening and closing bay doors.
Exit safely
Driving into a partially open door can result in costly damages and catastrophic injuries. LiftMaster's red/green traffic-style lights let your driver know when it is safe to exit the station.
See issues early
myQ Facility diagnostics helps you know—and address—the root cause of hardware problems. You can see cycle counts and implement activity-based preventative maintenance.

Enhance security
myQ Facility software helps improve your station's security. You receive an event log displaying every instance your doors open or close—and can even control the door remotely.
Modernize Your
Fire Station
Get out the door faster and safer with premier, time-tested hardware. LiftMaster's commercial door operators—along with red/green lights and photo eyes—help you exit your station quickly without accident or injury. The optional LC36M Monitored Light Curtain has 22 cross beams than span across the plane of the door, creating an invisible 3-foot wall of protection to protect fire station equipment. If you have the right hardware, myQ Facility seamlessly works with your existing LiftMaster products.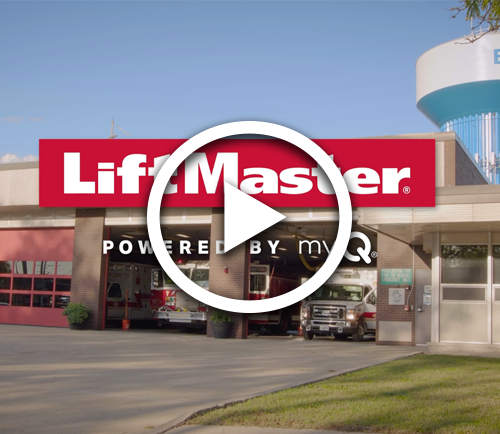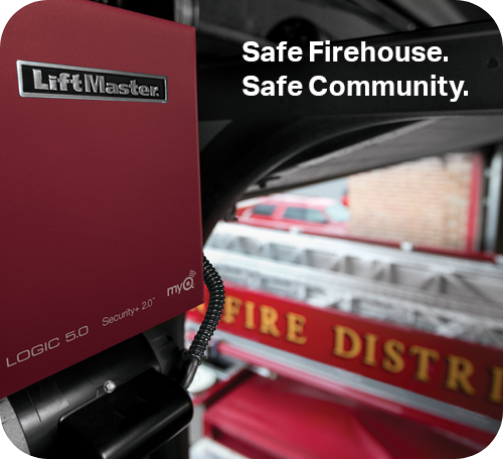 Maximize Your Time and Resources: How myQ® is Powering Faster, More Efficient Emergency Response
Learn how the Broadview Fire Department has dramatically improved their response times, safety and security with LiftMaster products powered by myQ®.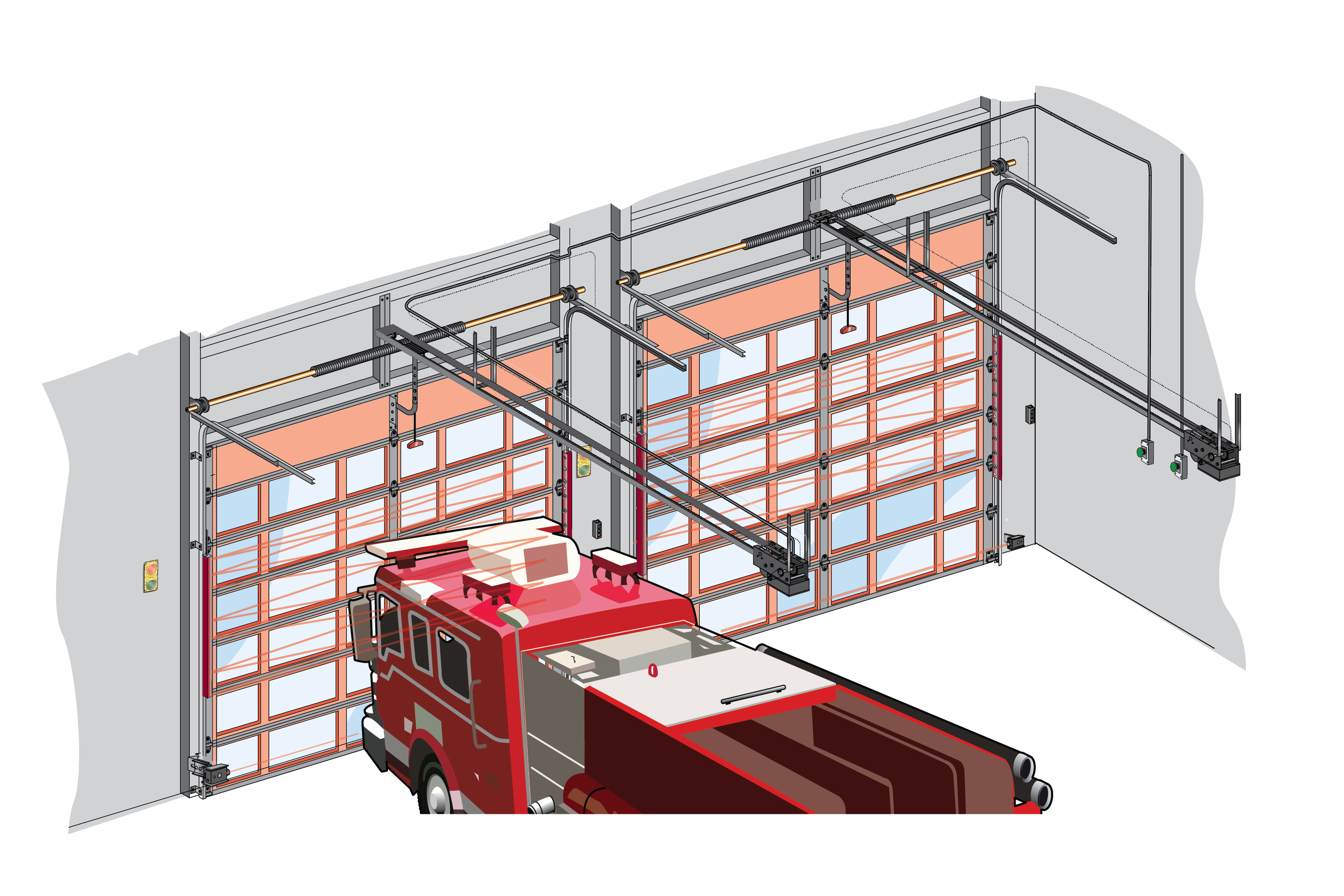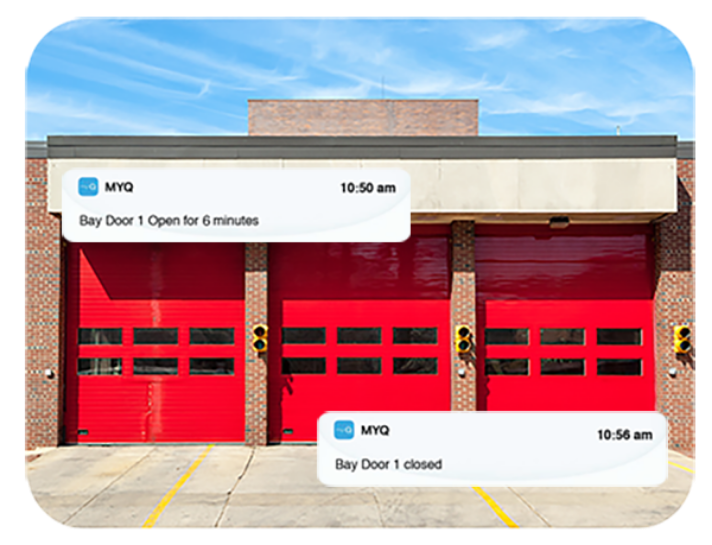 Know That Your Station Doors are Safe and Secure
See when doors are open and closed from anywhere with myQ Facility. You can also schedule your doors to automatically close after you depart for a call. Plus, receive a full event log of your station's bay door activity to know when each door was opened and closed. This gives you better understanding of all of the door activity at your station.
Reliable Hardware from a Trusted Brand
Have questions about how to optimize your fire station doors?     
Contact Sales