Fire Chief:
Remotely Control Your
Doors with myQ® Facility
myQ® Smart Facility Access combines LiftMaster® hardware and myQ Facility software to help you view the status of your station doors and control them remotely. Get started today with a solution customized for your needs.
Schedule a demo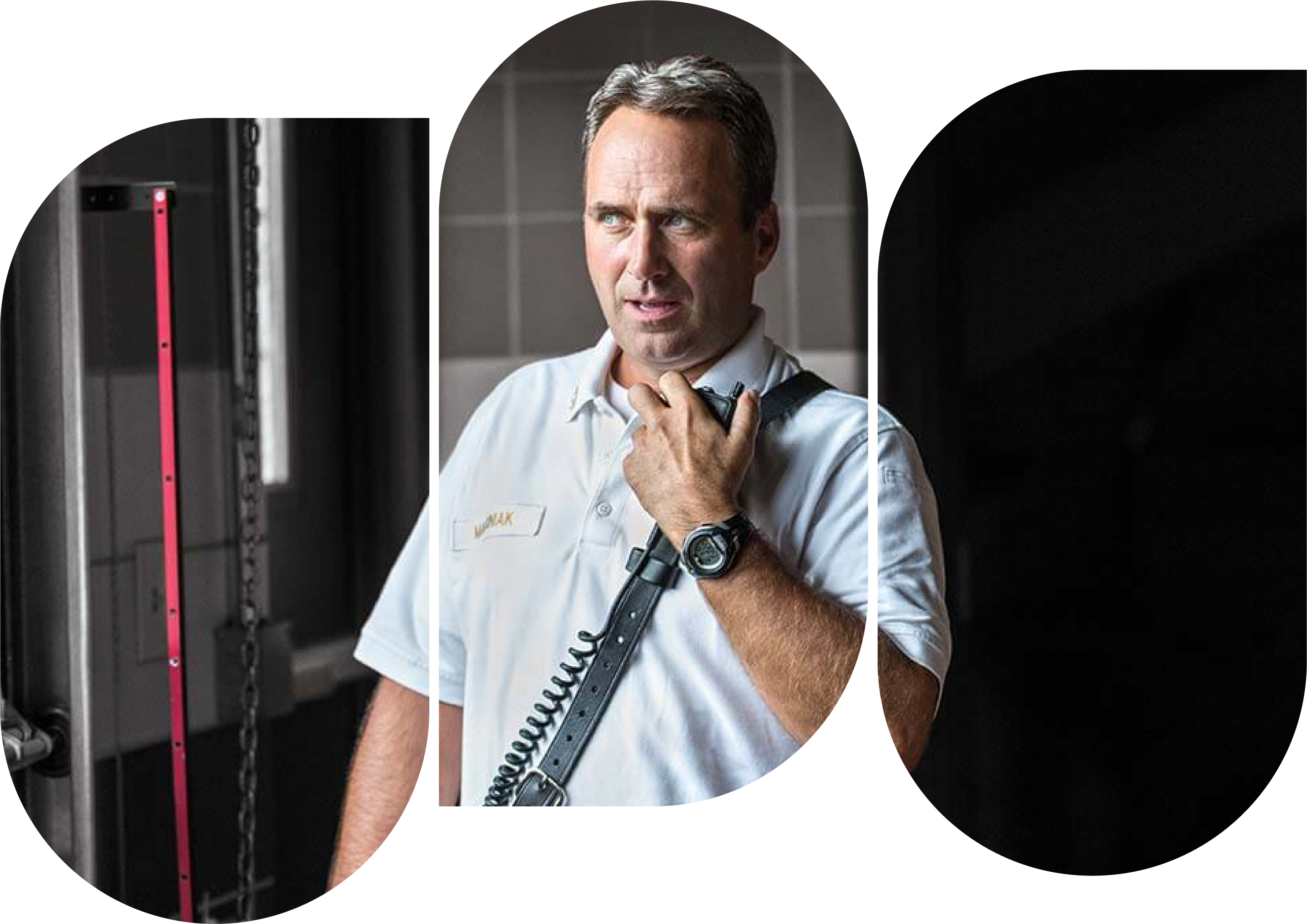 Schedule a demo   
Want to improve safety and response times at your station?     
Contact Us
Get out fast and know the door is closed

Know door status
From the myQ Facility dashboard, remotely view the status of all of your station's doors so you always know what is happening. You can also open and close them from anywhere.

View event logs
Every fire chief is accountable for a station's performance. myQ Facility provides event logs to make it easier for you to know when each door opened and closed.

Schedule to close
Don't worry about leaving your fire station door open while on a call. Program your doors to close automatically after a predetermined amount of time has elapsed.

Preventative maintenance
Get notified in time for preventative operator maintenance. myQ Facility sends you alerts when there's an issue with your hardware so you can contact your local dealer.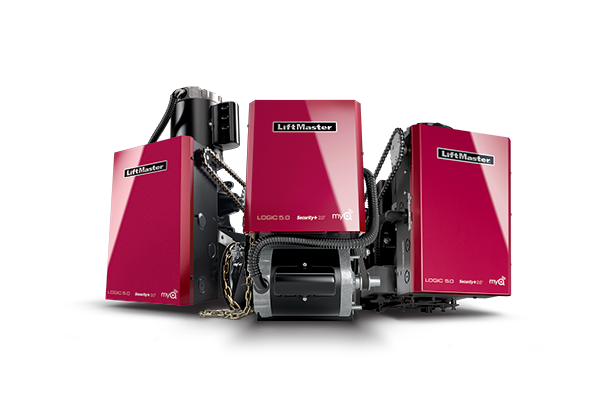 "No two calls are ever the same"
"No two calls are ever the same, but I know that our custom solution from LiftMaster and myQ Facility helps make every turnout safe and efficient."

– Battalion Chief Jeff Marciniak
Oak Brook, IL, Fire Department
Gain Peace of Mind That Your Station is Secure
The myQ Facility dashboard lets you remotely view the status of all your station's doors and close them from anywhere. This helps you rest easy that your station is always secure, not vulnerable to theft or vandalism.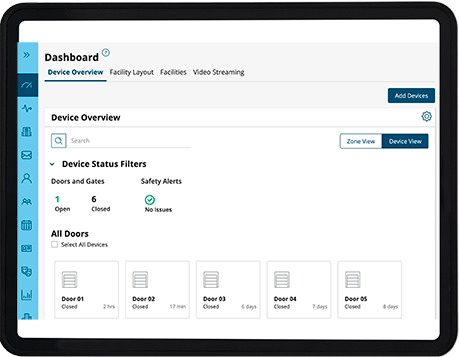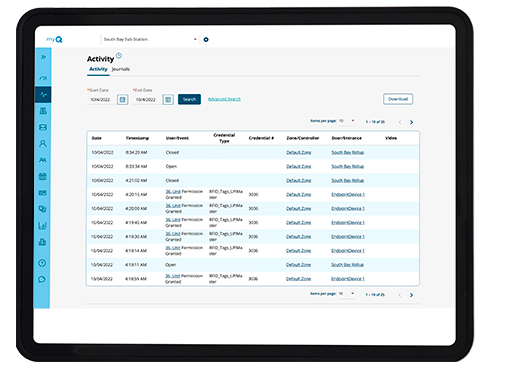 Improve Performance and Ensure Accountability from Your Team
Give everyone on your team specific credentials so you know who is opening each door (and when). myQ Facility provides a record of all door activity to help you learn from your turnouts, improve performance, and keep your team members accountable.
Stay Focused On Your Call,
Not Your Station's Door
Schedule your station door to close a few minutes after you leave from the myQ Facility software. This way you can focus on the job at hand and never worry about the door being left open when you are on a call.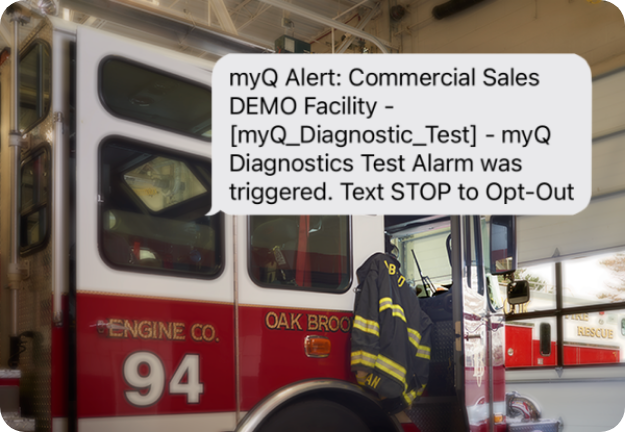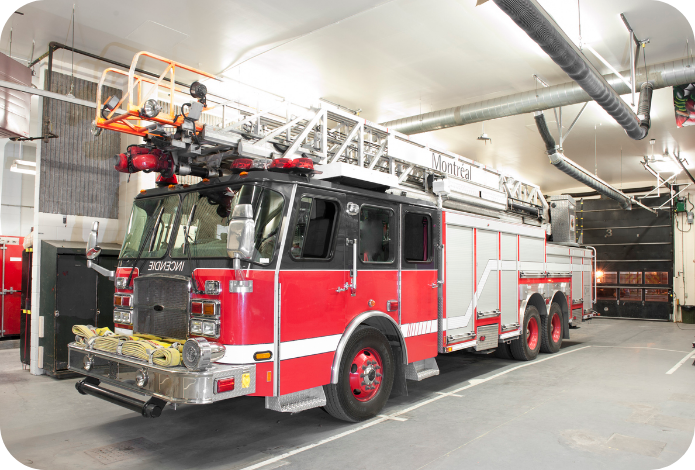 Always Be Ready to Respond to Emergencies
Never be caught off guard. myQ Facility alerts you when your operator is due for preventative maintenance so that you can preemptively reduce unplanned downtime. When your job is responding to emergencies, you can't afford to allow a hardware issue stop you in the station.
Reliable Products from a Trusted Brand
Have questions about how to optimize your fire station doors?     
Contact Sales