Premium Features Your Residents Will Love
Give residents the ability to conveniently manage and control property access using myQ® Community and Smart Video Intercom* systems. Provide the safe, modern living experience your residents desire.
Watch Now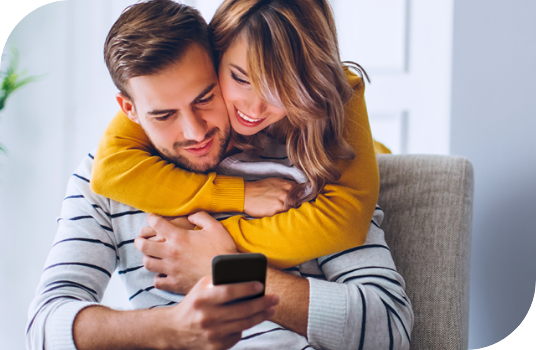 Watch Now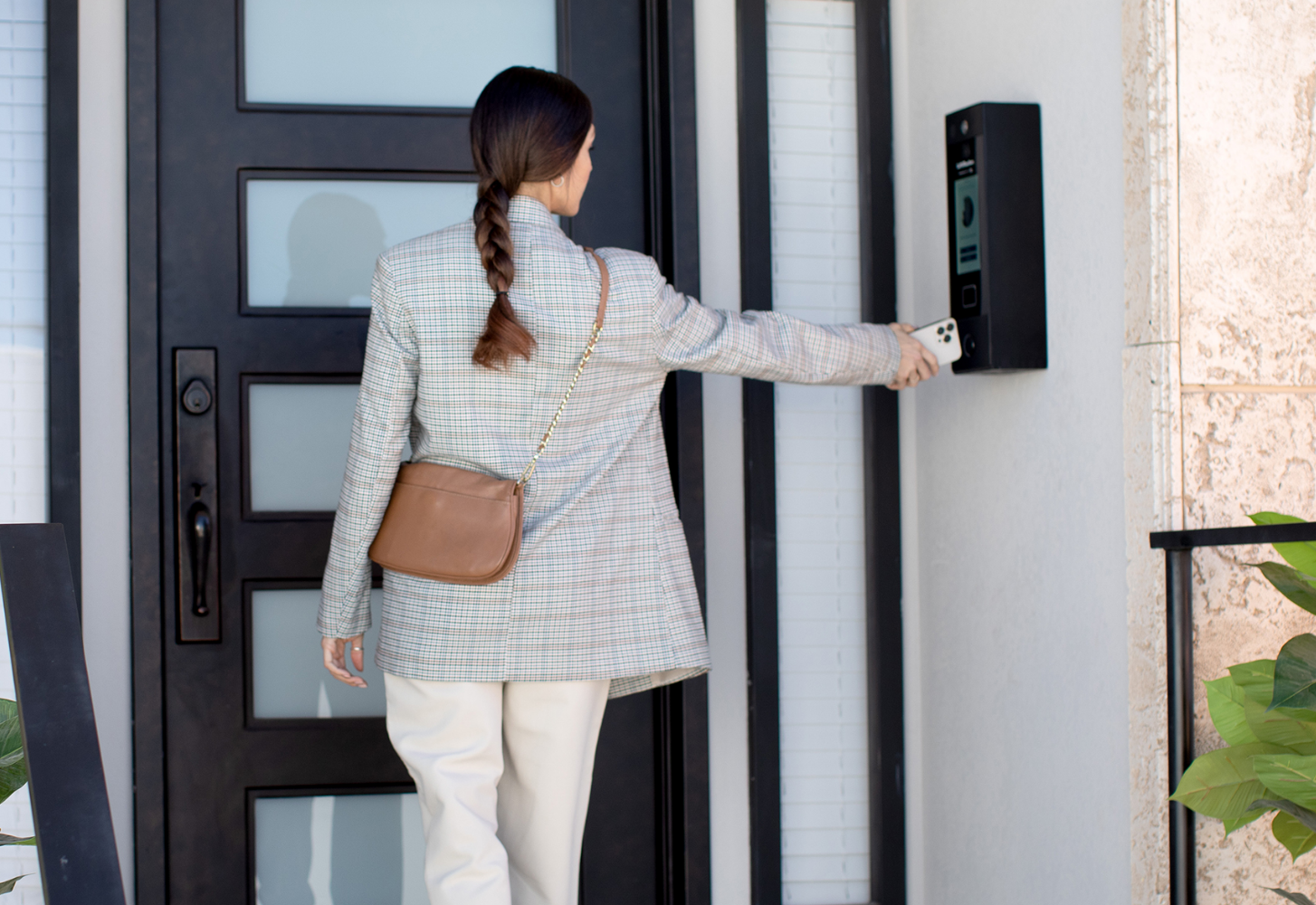 Your Smartphone is Your Key
Get rid of key fobs. With myQ Mobile Credentials, residents can seamlessly enter the community using their smartphones as an ultra-secure key. Now, it's easier than ever to access any door in the building – from the front entrance to the mail room. Simply Tap a smartphone against a reader or video intercom or respond to an Alert from the myQ Community app as you approach the door.
Seeing is Believing
Give your residents the ability to manage property access from their smartphone with the myQ Community app. Through the app's one-way video calling and two-way voice communication, residents can view and verify their guests' identities before granting them entry to your building or community from anywhere.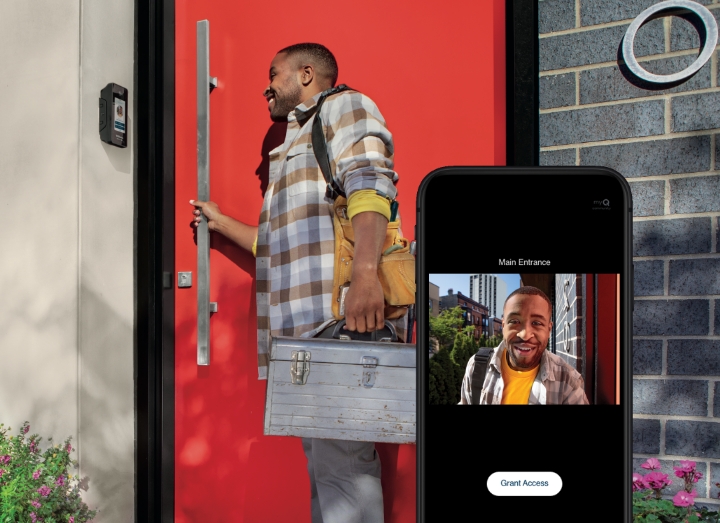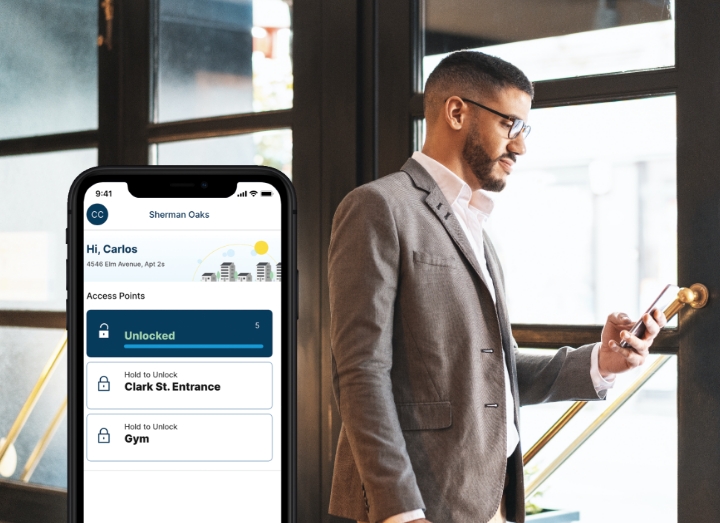 Rest Easier
Never worry about residents forgetting keys and having to wake you late at night. The myQ Community app has a "press to unlock" feature and "ask Siri" so that residents can unlock any authorized entrance/elevator/garage from their smartphones. Now, it's easier than ever for residents to let themselves in or open the door for someone else.
Delivery Pass for Guests
myQ Community lets residents share virtual guest passes from the app to give visitors convenient and recurring access to the building. Residents can also send a link, or entry code to specific guests on a one-time basis.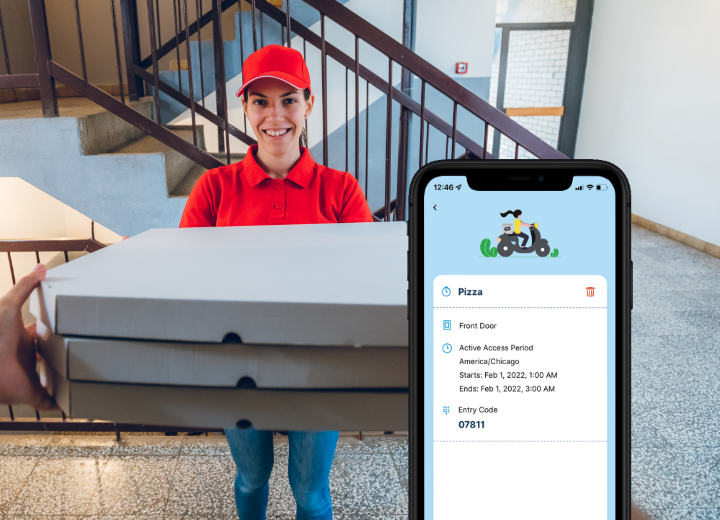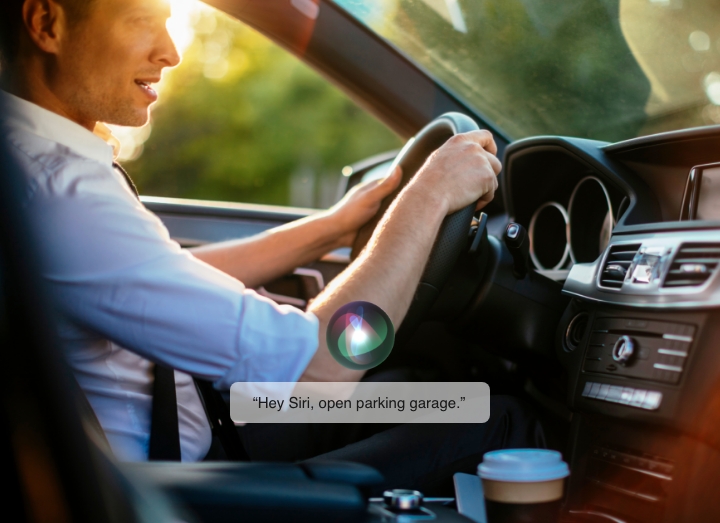 myQ Community app works with Voice Control
Using Siri with an iPhone, AirPods, or CarPlay lets residents access doors, elevators, and parking garages handsfree.
Open the Door with Apple Watch
Out for a run? Residents can leave their keys and phone at home*. myQ Community is compatible with Apple Watch so residents can open the door to the building from their wrists. Plus, view event history and play captured videos. Internet connection required.

*Cellular plan required.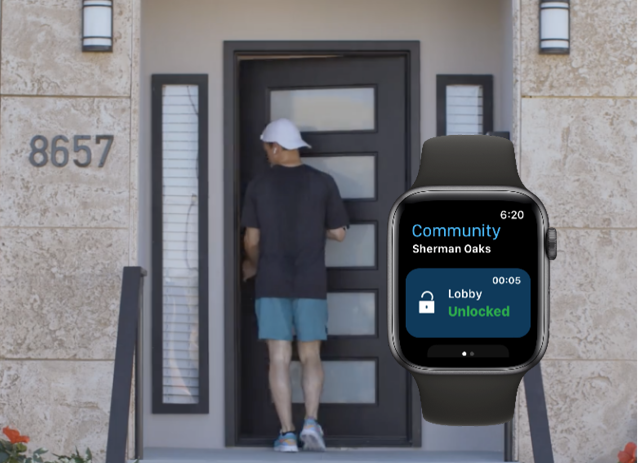 Reliable Products from a Trusted Brand
Find Answers In Our Resource Center
The myQ Community Resource Center helps property managers, owners, residents, and dealers find the answers you need. Learn more about solutions for gated communities, apartment complexes or multi-use communities and find a wide array of resources, including articles, videos, case studies, and more.