Experience the power of voice
myQ Connected Garage is available in select 2019 and newer Mercedes-Benz vehicles via the MBUX Voice Assistant. Mercedes-Benz drivers with a myQ connected garage door opener are the first to have their own in-vehicle, voice-controlled personal assistant to open, close and check the status of their garage door from anywhere on the road.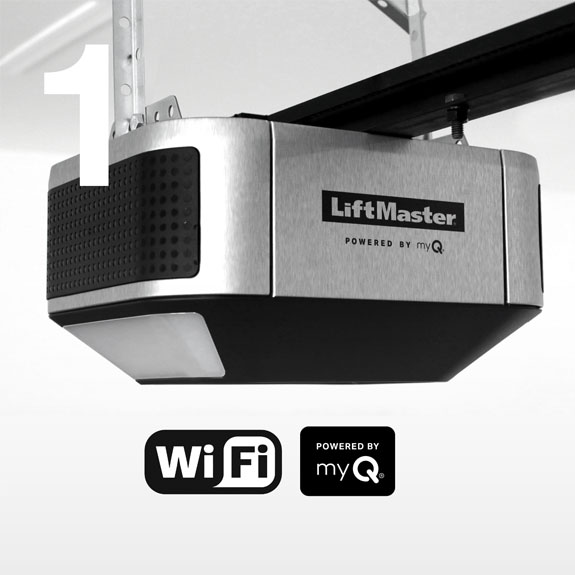 myQ compatibility
Use the myQ Compatibility Tool to determine if your garage door opener is compatible. Already have a myQ account? Your myQ connected devices will automatically sync to your vehicle when you sign up.
link your account to myq
With the vehicle on and in park, say "Hey Mercedes, link to myQ account" and the MBUX Voice Assistant will deliver a QR code to your infotainment screen. Scan the QR code with your mobile device and sign-in to myQ to complete set-up.

Visit FAQs for additional set up support
Frequently asked questions
What service plan options are available for Mercedes-Benz + myQ Connected Garage?

myQ Connected Garage is included in your vehicle, no payment is required.
How to link your Mercedes-Benz to myQ Connected Garage.

In what regions can I access Mercedes-Benz + myQ Connected Garage?

This service is currently available within the U.S. and Canada.
myQ Connected Garage is a non-exclusive joint service offering from Mercedes-Benz USA and Chamberlain Group. The availability of myQ Connected Garage is dependent on the proper function of the Mercedes me connect services, the myQ system, and, for certain vehicle functions, GPS location services, Internet access, mobile data connectivity, and/or availability and function of vehicle data connectivity. Neither Mercedes-Benz USA nor Chamberlain Group guarantee that myQ Connected Garage will be uninterrupted or error free.