Your Smartphone is Your Key with myQ Mobile Credentials
Physical credentials are a liability - they can be lost, stolen or cloned. Now, property managers can get rid of key fobs and issue myQ® Community app licenses to their residents instead. myQ Mobile Credentials is a new feature for all app users that allows residents to seamlessly use their smartphones as an ultra-secure key to specified entrances throughout the community.
View Mobile Credentials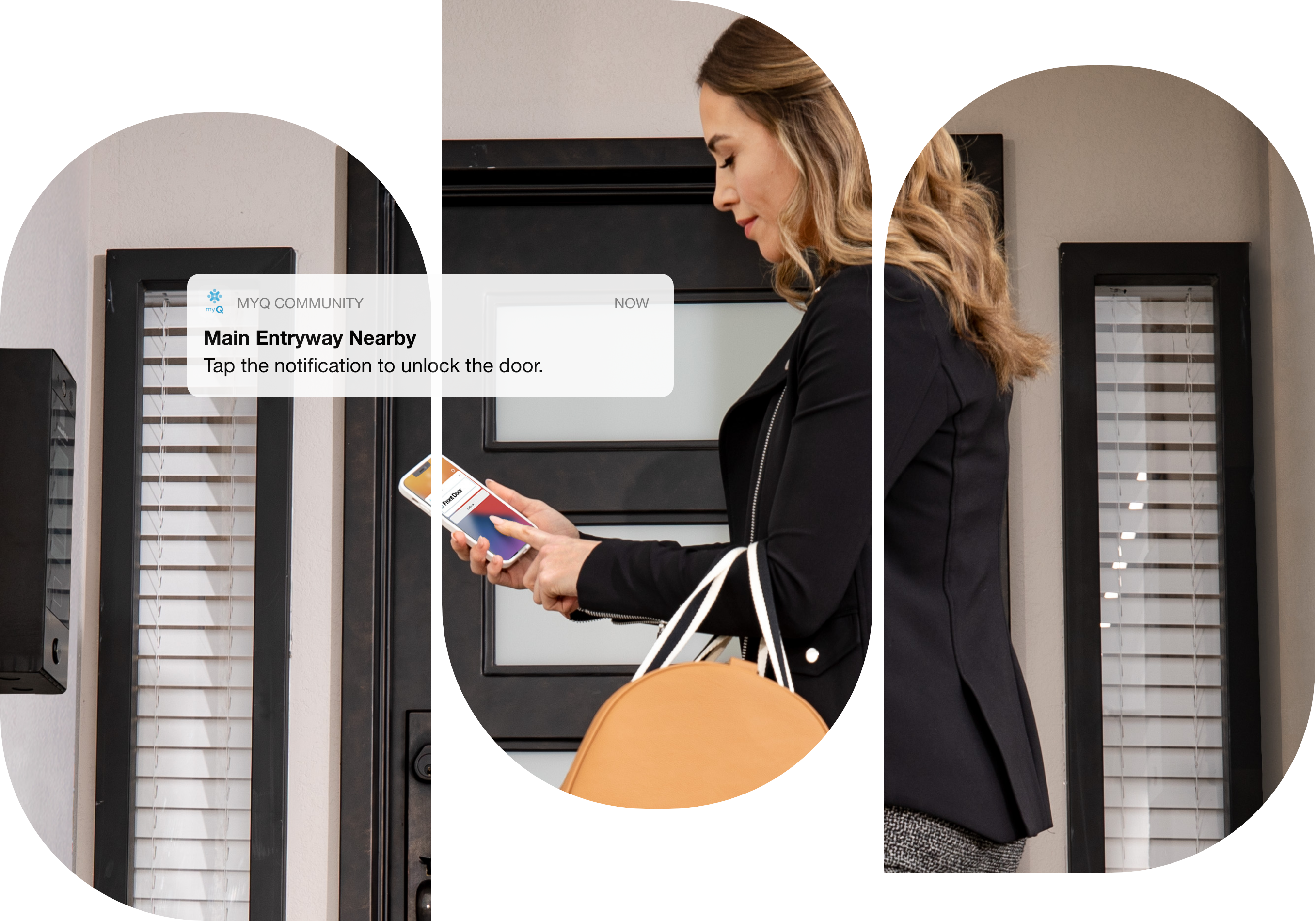 Watch Now   

No fobs? No problem.

Seamless
Get rid of key fobs. With myQ Mobile Credentials, residents can seamlessly enter the community using their smartphones as an ultra-secure key. Residents can simply Tap a smartphone against a Smart Reader or video intercom or respond to a push notification Alert from the myQ Community app as they approach the door.

Versatile
You can adapt your myQ Mobile Credentials experience based on your needs. With the myQ Community software, property managers can customize access privileges and modes of entry for each access point. This puts property managers in control over which residents have access to a particular entrance.

Secure
Keep your building secure. With myQ Mobile Credentials, users will receive ultra-secure, encrypted access—using their smartphones as an all-access pass to securely unlock entrances throughout the building. While residents may lose or lend a key fob, they will almost always possess their own phone.
A Modern Amenity
myQ Mobile Credentials helps your residents to seamlessly and securely get around the
entire building—while increasing visibility and security for the property manager.


Enter Every Door
A resident's smartphone is their new all-access pass to every authorized door in the building. For the front entrance, property managers can install a LiftMaster Smart Video Intercom, while all other entrances are ideally suited for a LiftMaster Smart Reader. To use myQ Mobile Credentials, residents can simply Tap their smartphone against the reader or intercom, or respond to a push notification Alert from the myQ Community app. Exclusive to the Smart Reader, residents can also Touch the reader with their hand while the smartphone is in a pocket or purse—perfect for when your arms are full of groceries.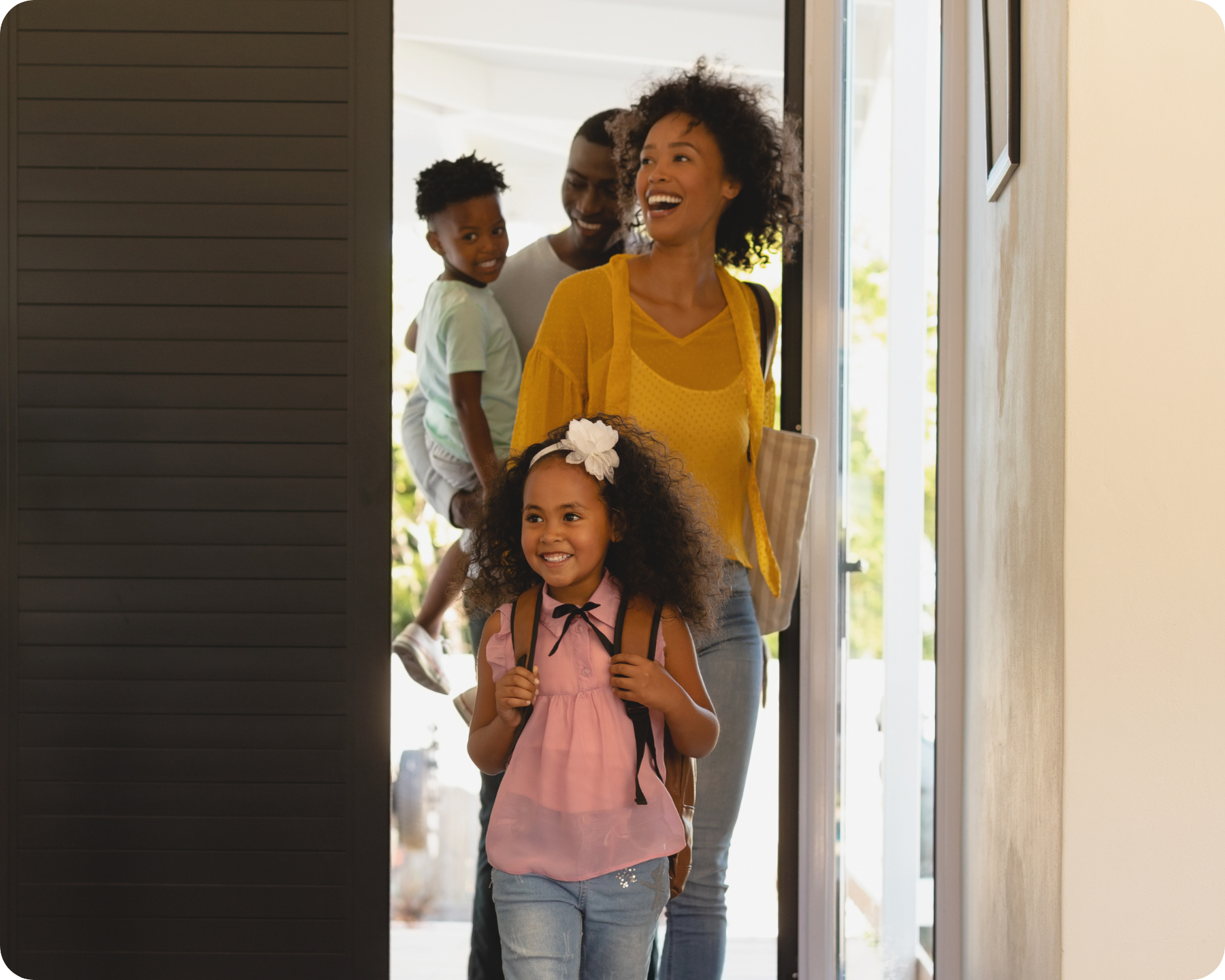 Get Greater Peace of Mind
myQ Mobile Credentials are ultra-secure, encrypted, and non-replicable, ensuring secure and frictionless access experiences for residents. By eliminating physical credentials—which can be lost, stolen, or cloned—myQ Mobile Credentials makes it harder for intruders to breach the building, and easier for property managers to specifically track who is entering.
Introducing the LiftMaster Smart Reader
The new LiftMaster Smart Reader—powered by myQ Mobile Credentials—provides seamless
entry for residents across an apartment complex, while maintaining building security.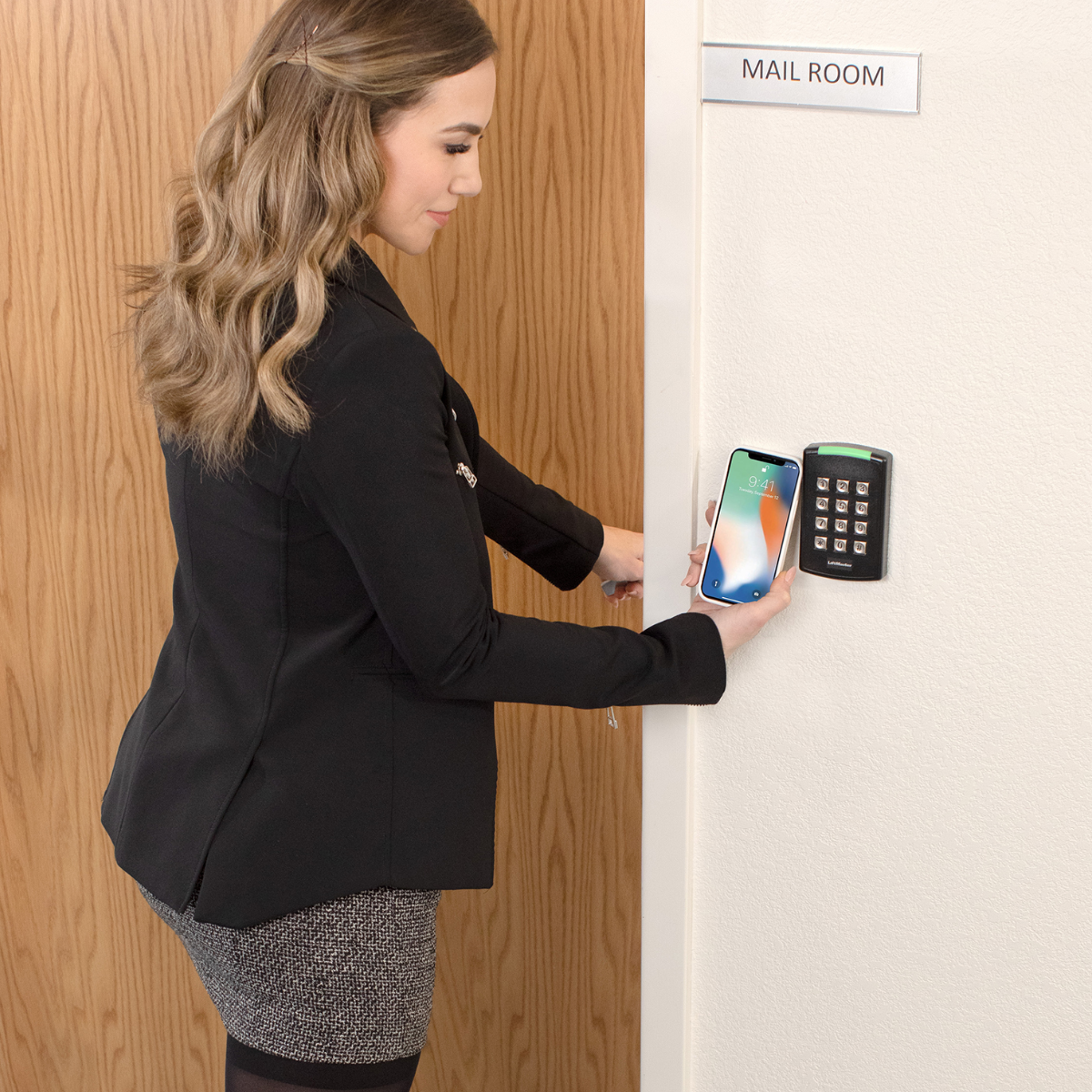 Tap
Tap your smartphone against the Smart Reader, or a Smart Video Intercom, as if it's a key fob.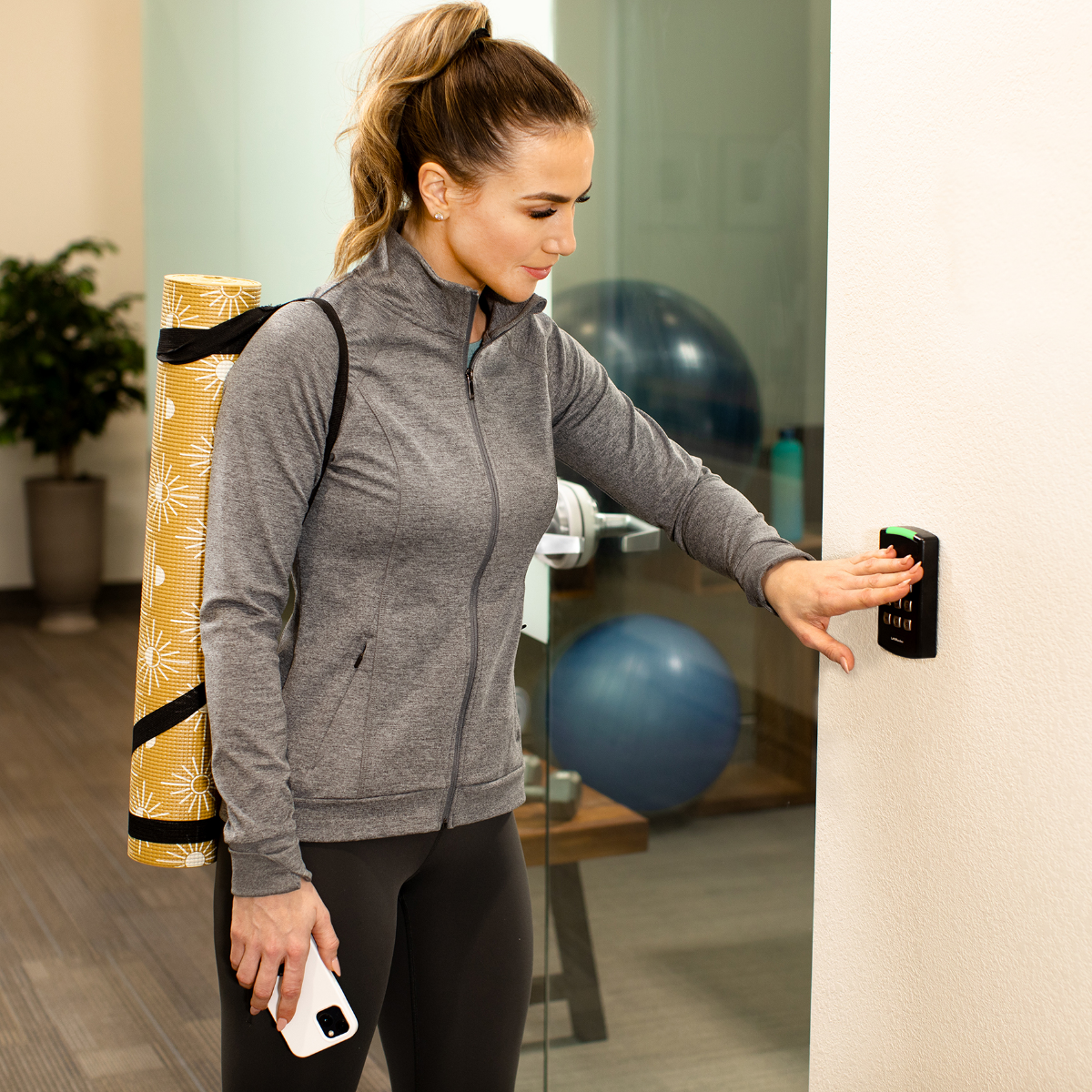 Touch
Touch the Smart Reader with your hand while the smartphone is close by (not for use with intercoms).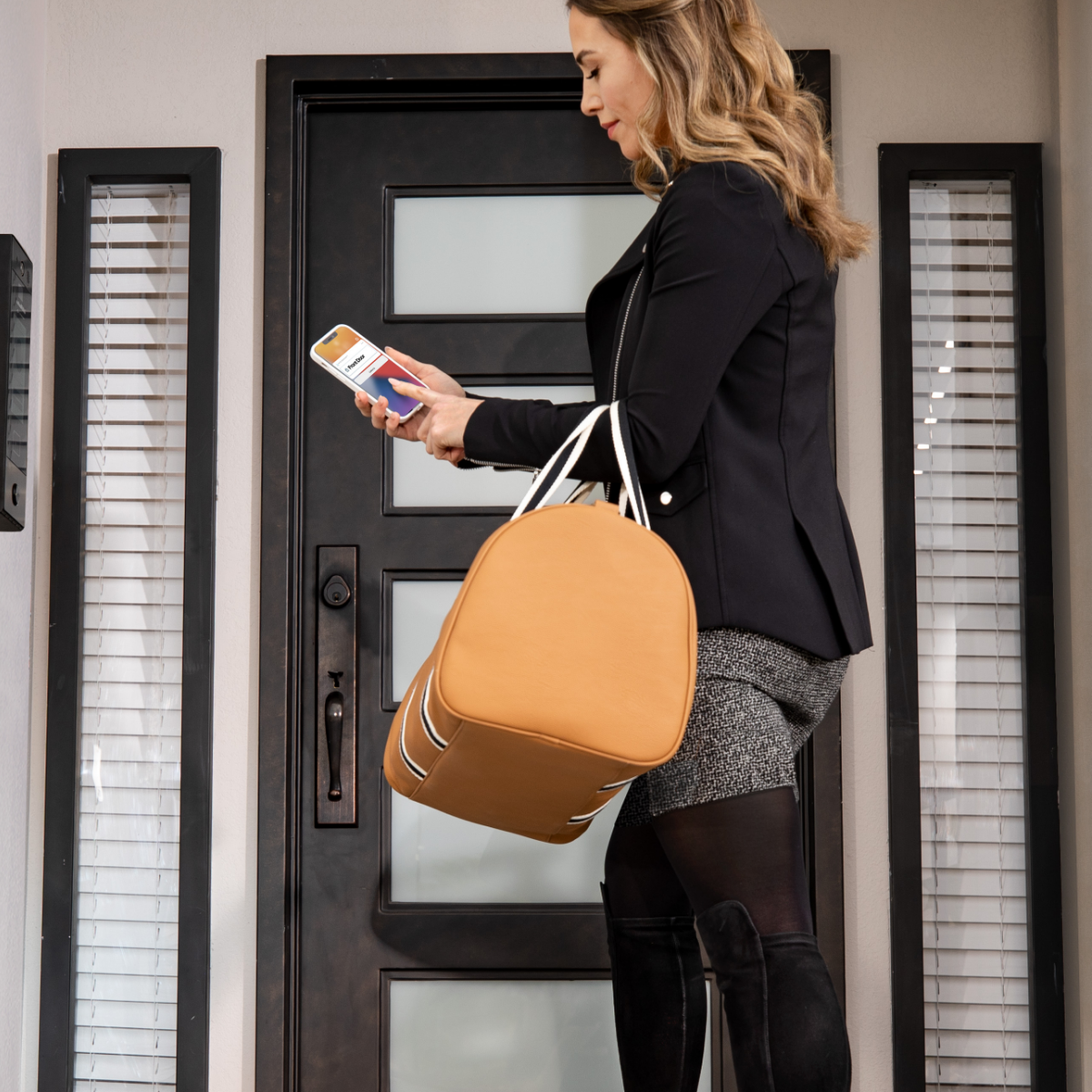 Alert
Press the myQ Community Alert that
appears on your smartphone when approaching the door.
More Features Residents Love
myQ Community offers a new way for residents to enter a building, see who is entering, let visitors in, and more.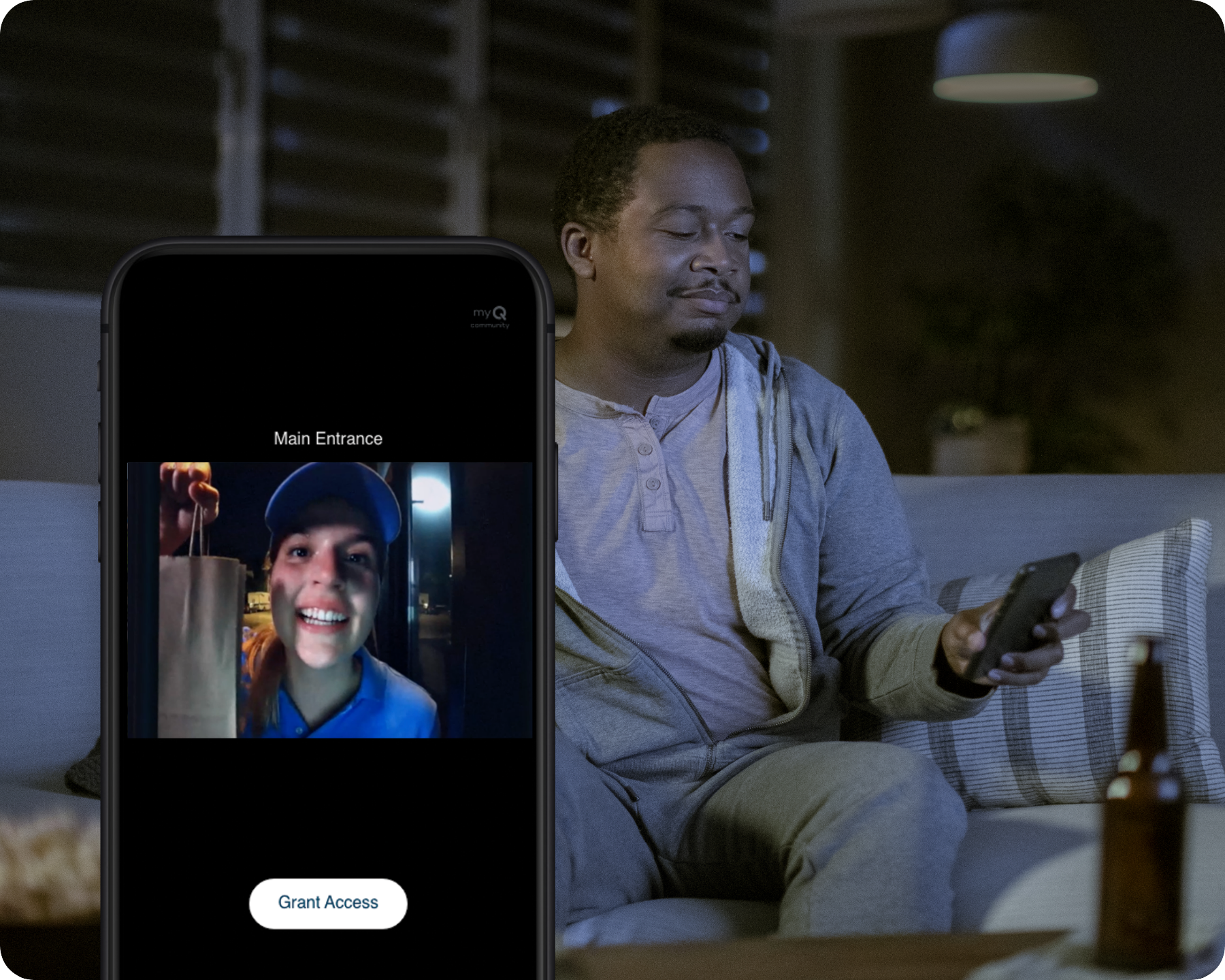 Video Calling
Visually verify guests before letting them in. With the myQ Community app, residents can receive a one-way video call with two-way audio so they can see visitors before granting them access to the building. (This feature requires a LiftMaster Smart Video Intercom at the entryway.)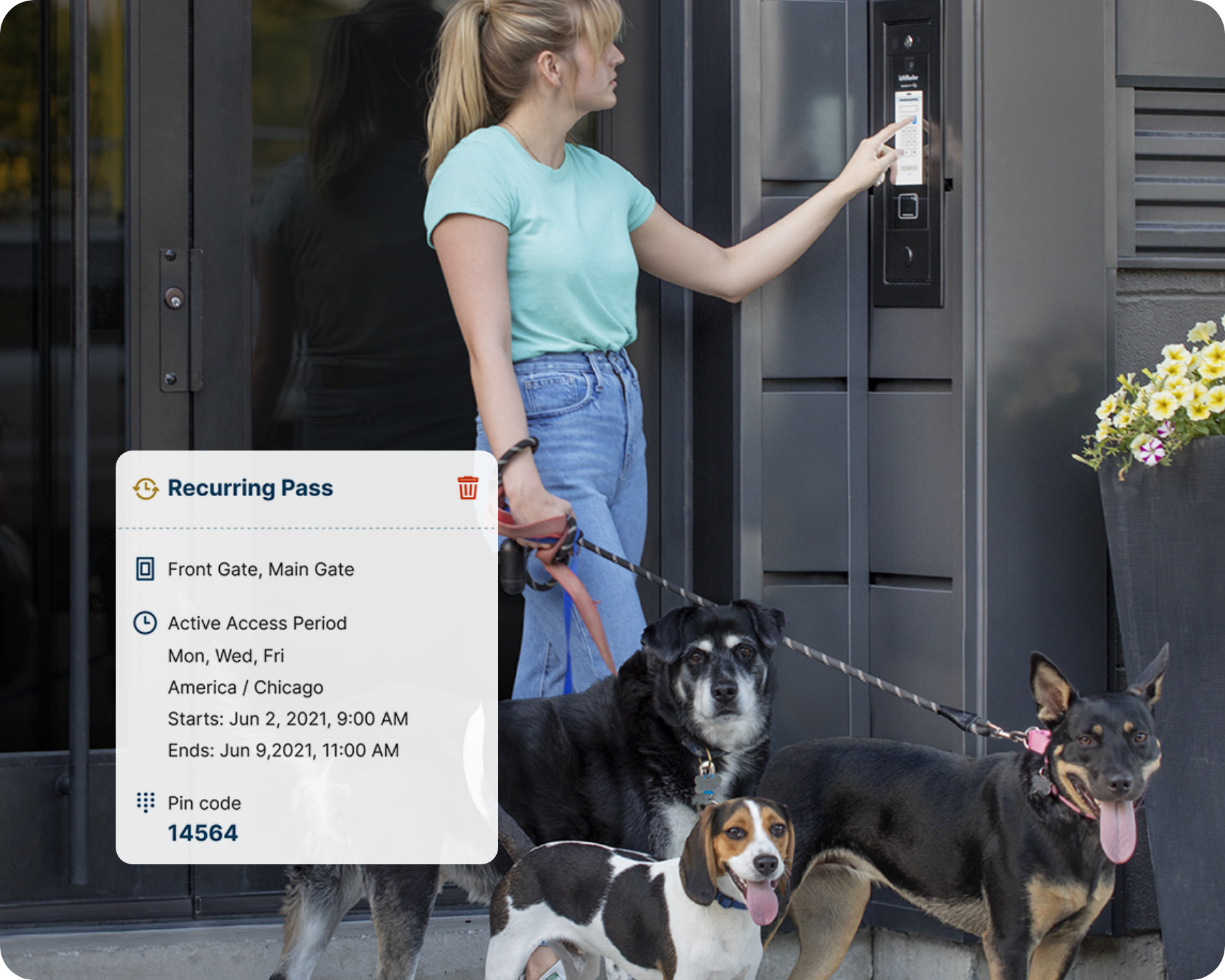 Recurring Pass
Receive regular visitors? A Recurring Pass allows residents to offer access to frequent guests such as dog walkers or family members. These access code permissions are customizable within the myQ Community app.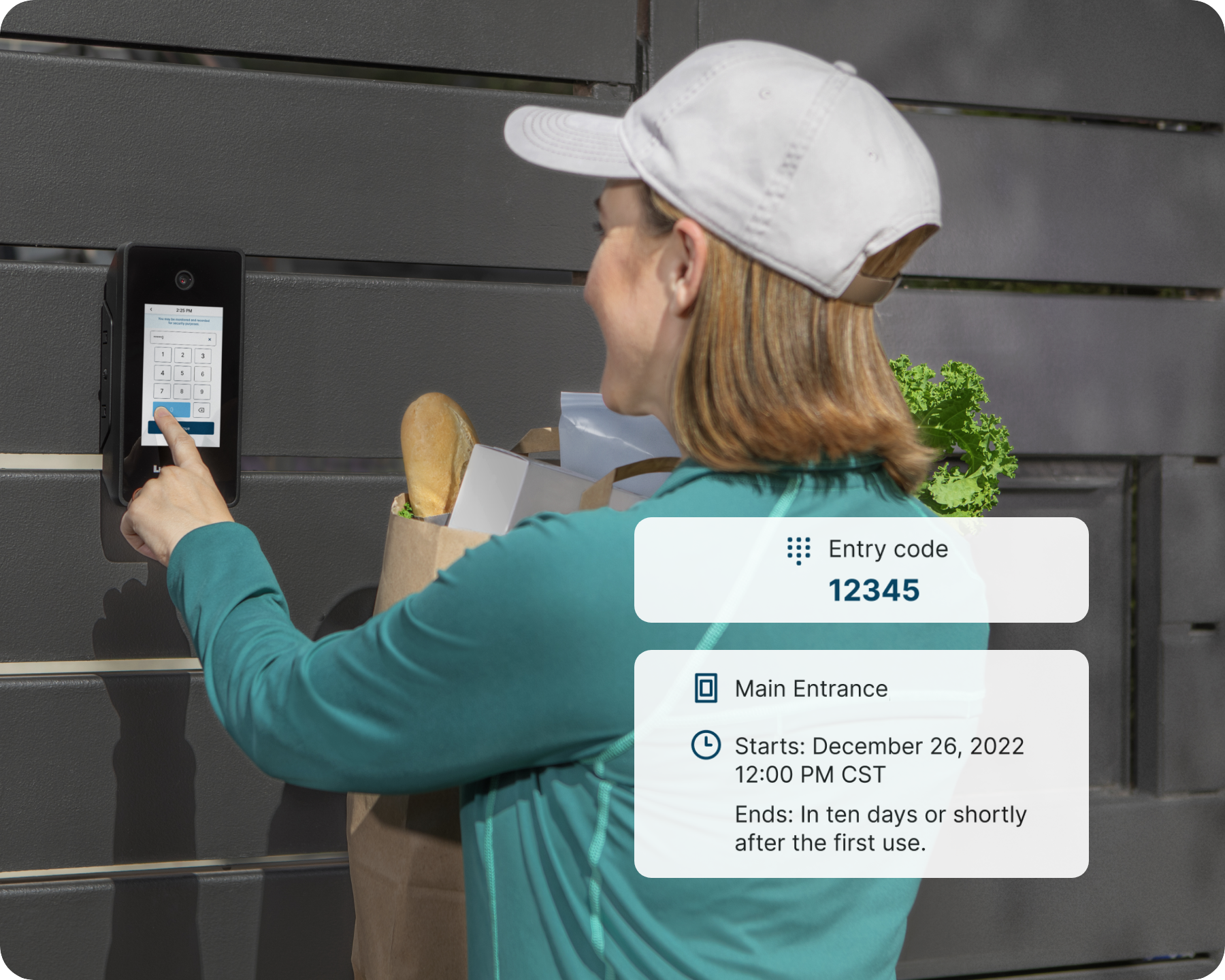 One-Time Code
Does a resident need to give one-time access to someone like a grocery delivery person? myQ Community lets you send a unique code that allows a visitor to enter the building for just one specific time period.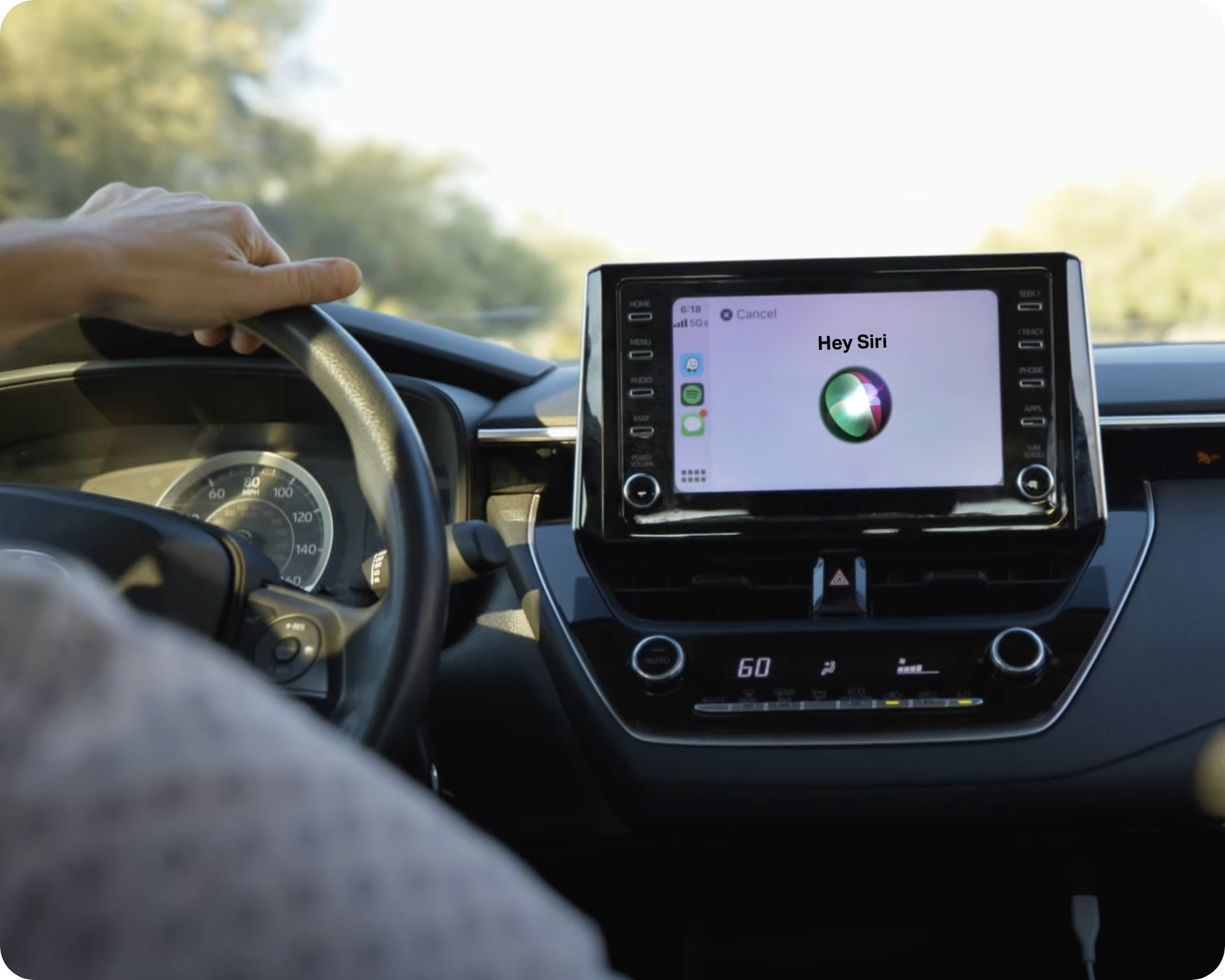 "Hey Siri"
Need a handsfree way to open the door to your parking garage? myQ Community works with Siri so you can have the door to your parking garage open as you approach it. It's a fast, easy and handsfree solution to getting you in and out of your complex.
Do More with Apple Watch
myQ Community is compatible with a Wi-Fi-enabled Apple Watch so residents can open the door to the building from their wrists, plus so much more.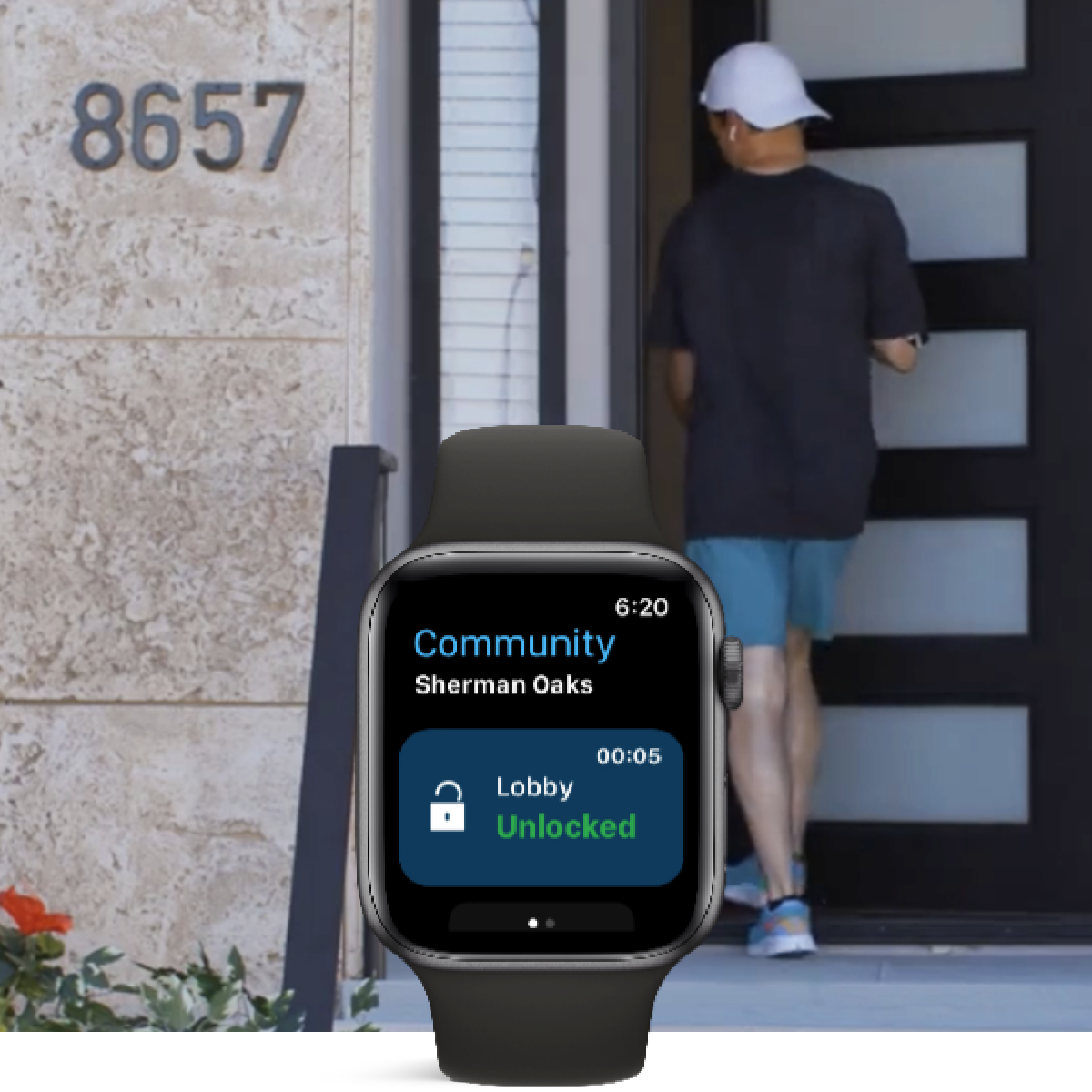 Remotely Unlock Doors
Out for a run? Residents can leave their keys and phone at home. Use the internet-connected Apple Watch app to unlock a door even when the paired phone is not around.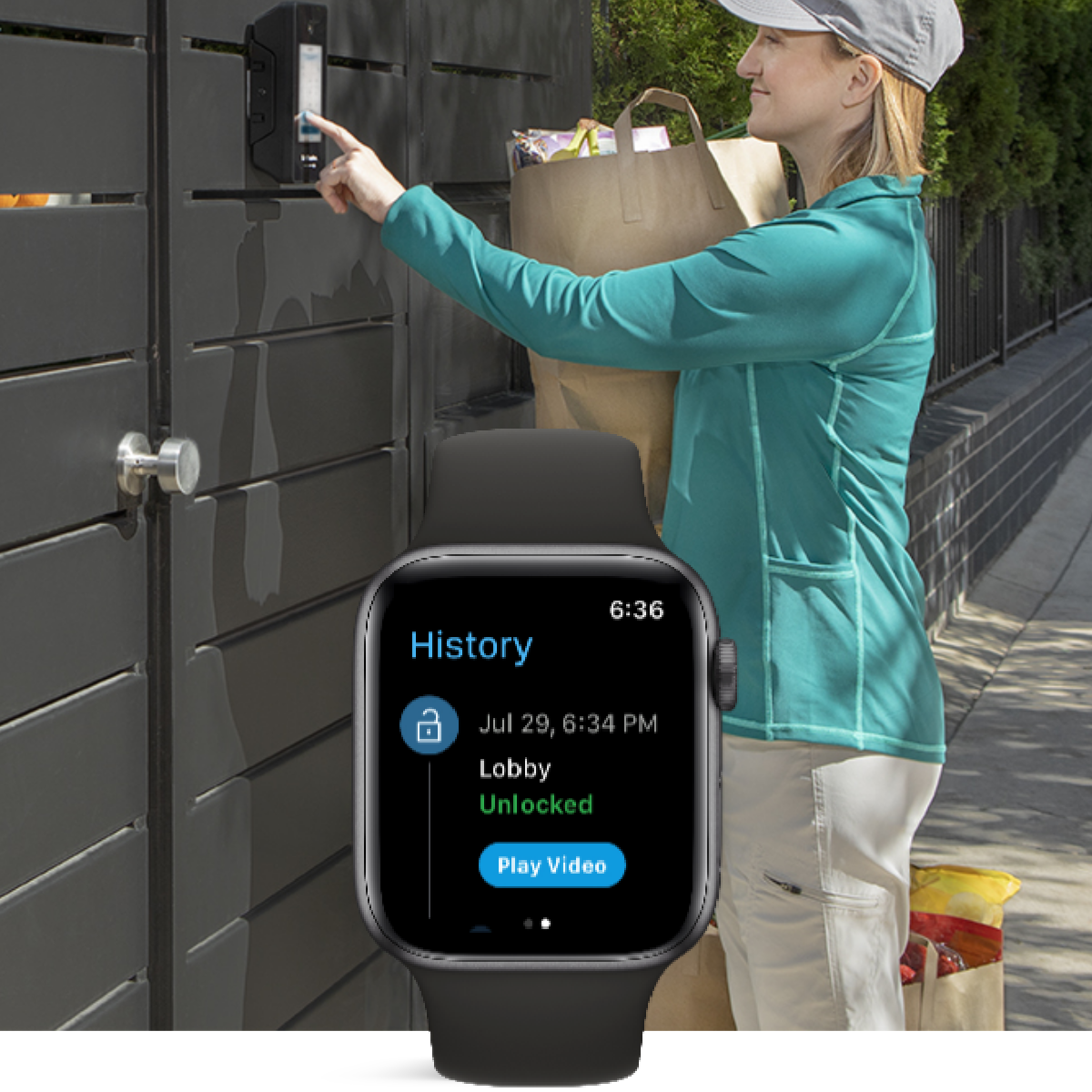 View Event History
Use the app to review your access event history. For example, you will be able to see if a guest used your PIN code to open the door.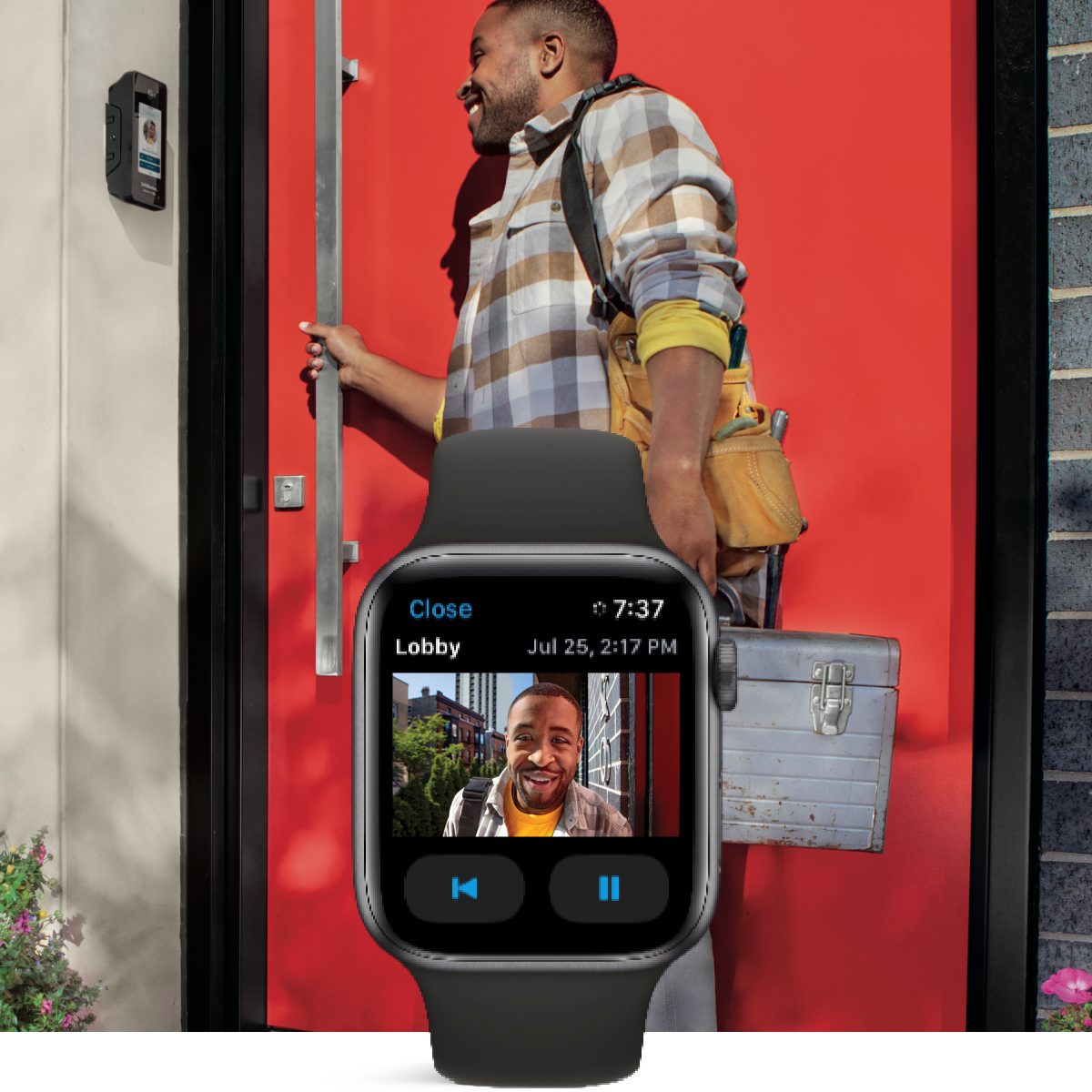 Play Video Clips
In a building with a Smart Video Intercom, residents can use the app to play captured video on the watch. This includes verifying the identity of someone who used a guest pass.
Find the Best Smart Access Solution
Reliable Products from a Trusted Brand