Refer a friend to download the myQ App and connect a device and get $5 when they do!
Learn More
close
A Smarter Way In
to Mid-size Properties
Owners and managers of properties with 10 to 49 units can conveniently manage all entrances, enhance security and empower residents with award winning smart access solutions.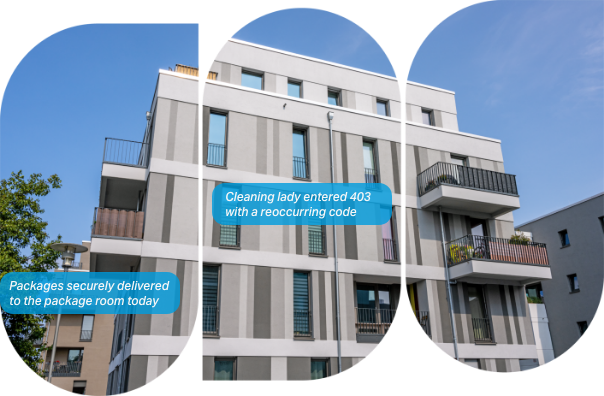 Securely and Conveniently Manage Your Property's Entrances
Manage from anywhere
Remotely view and control your property's entrances—it's like being in two places at once.
Enhance your security
Securely oversee how and when residents and visitors access entrances with myQ Community.
Features residents love
Let residents see unlock a door at any time, send a virtual guest pass, and much more.
Streamline Your Property Management
myQ Community is a cloud-based platform that lets you conveniently manage multiple entrances across all communities in your portfolio from a single dashboard. Plus, Smart Video Intercoms offer visibility to the entrances of your property.
Offer Residents a Modern
Experience
Our myQ Community app empowers residents to easily move around their building and let visitors and deliveries in all from their smartphone.
Reliable Products from a Trusted Brand