Save time and money with delivery your way!
Walmart+ InHome lets you have groceries, household items and more delivered safely inside your garage. Trusted full-time Walmart+ InHome Associates will become familiar faces as they provide you with customized delivery service.
Enjoy a FREE 30-day trial
You can shop for almost everything you'd find in your local Walmart store at the same everyday low price
Walmart+ InHome has no additional tips, fees or markups — ever
Upgrade to a smart garage with a free myQ installation with Walmart+ InHome
Experience personalized delivery by specially trained, full-time Walmart+ InHome associate that will become a familiar face
Have your orders unpacked and neatly put away. Even into a garage fridge!
How it works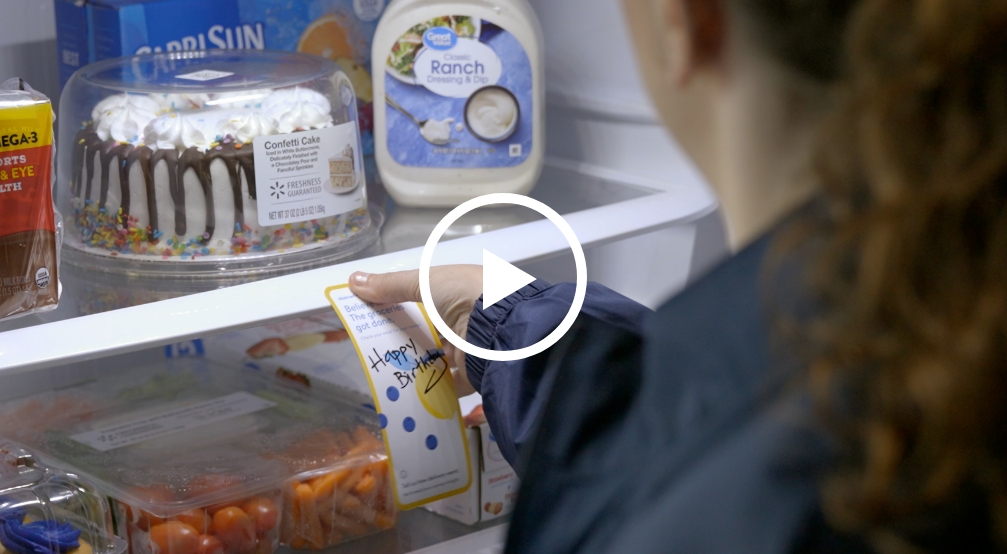 Get started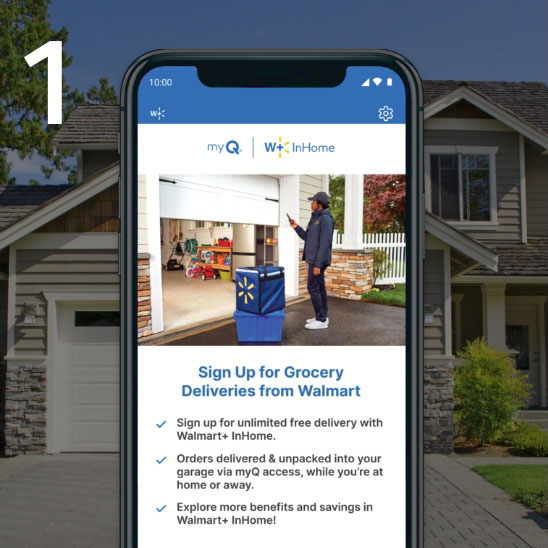 Get connected
Sign-up for a Walmart+ InHome FREE 30-day trial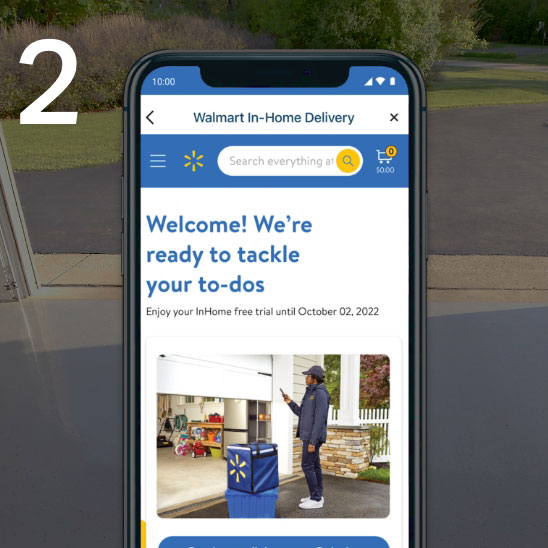 Link accounts
Choose myQ enabled garage door opener as your default delivery choice
Shop

Shop online or in the Walmart app for the items you love and need. Enjoy convenient delivery inside your garage

s