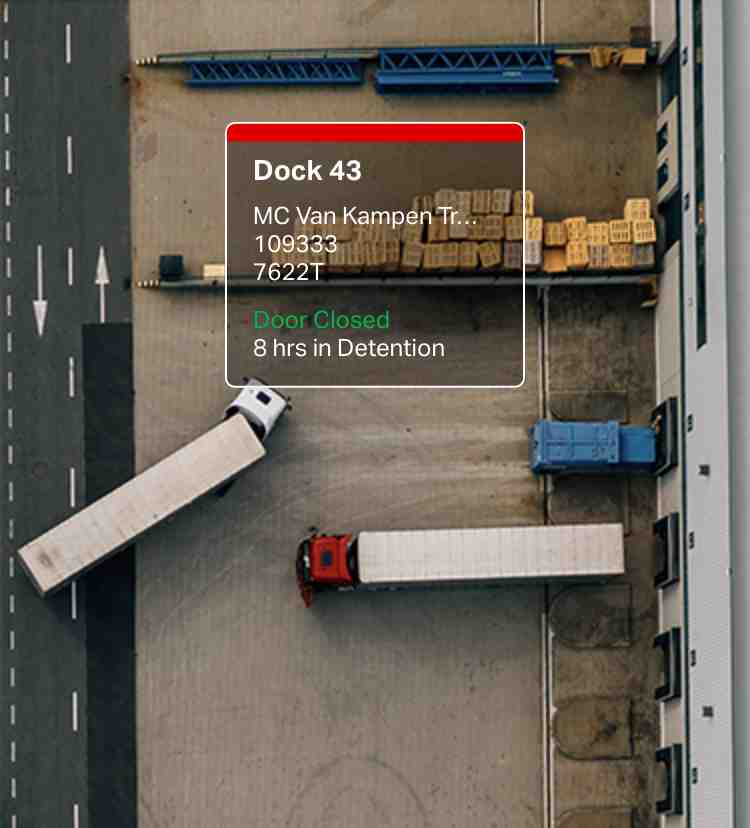 Optimize your logistics operations with myQ Enterprise learn more from our experts today.
Learn More Today
Connecting Access & OPEX
myQ Enterprise is the first and only platform that directly connects your facility's access points—like entry gates, dock doors, and sensors— to productivity. This gives you full visibility to help you get shipments in and out of your facility faster.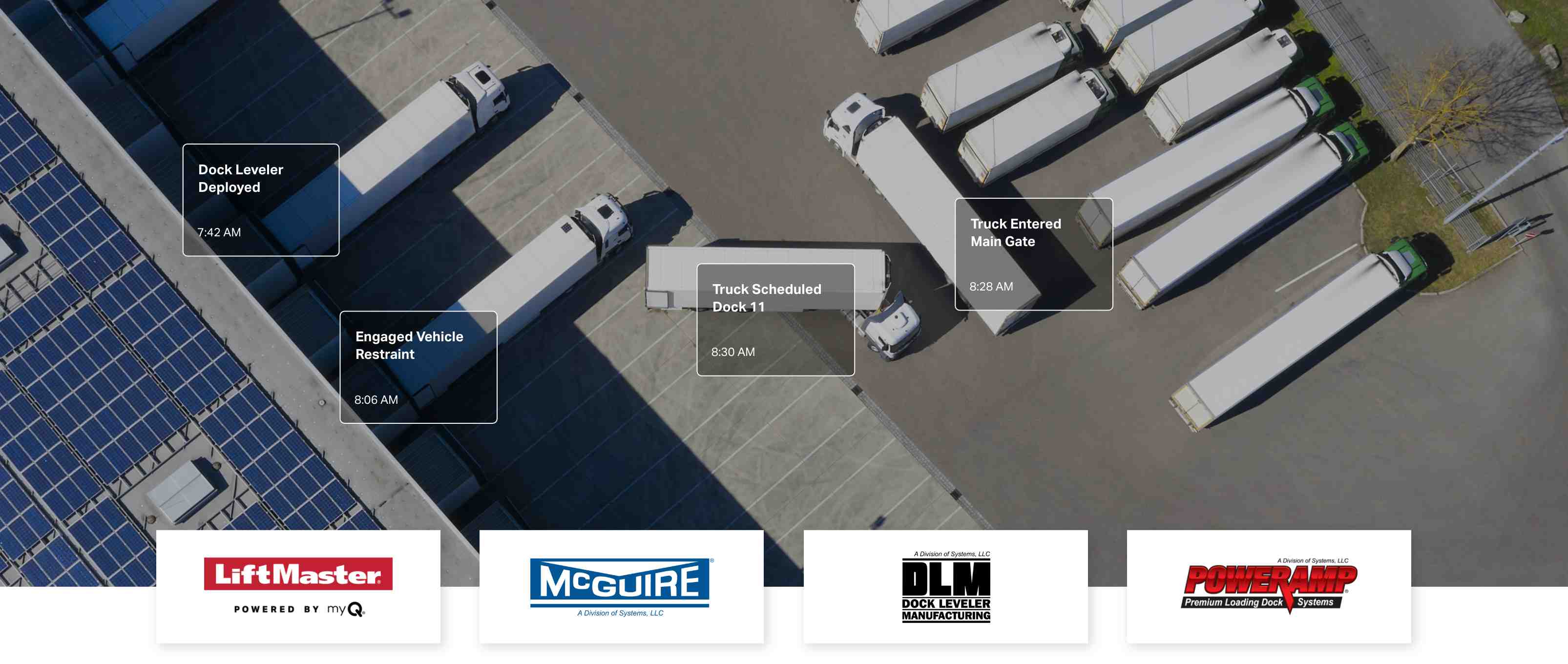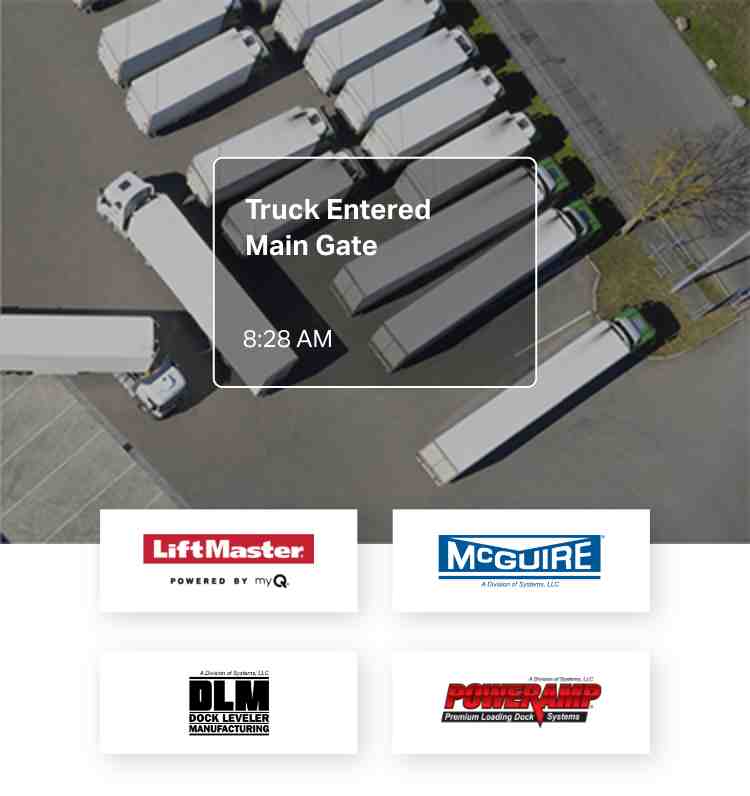 We Build the Hardware That Powers the Software
The myQ Enterprise software is enabled by industry-leading dock and yard access hardware. We are the only company providing Industrial IoT access hardware and cloud-based services in one ecosystem – the only single-sourced solution to digitize and automate your yard and dock operations.
Yard Access Controls
Commercial Door Automation
Dock Levelers & Sensors
Industrial Gate Automation
Dock Door Automation
Vehicle Restraints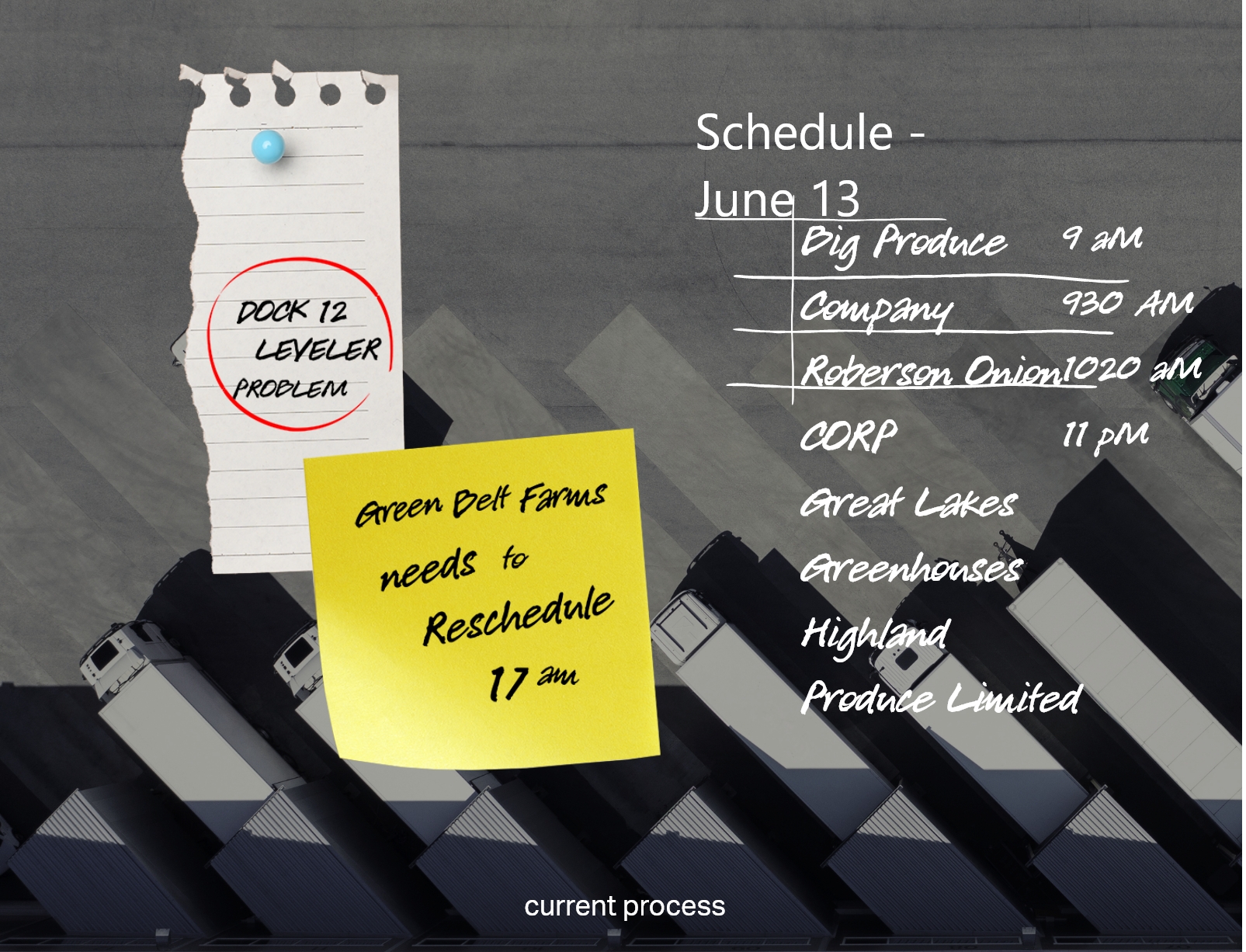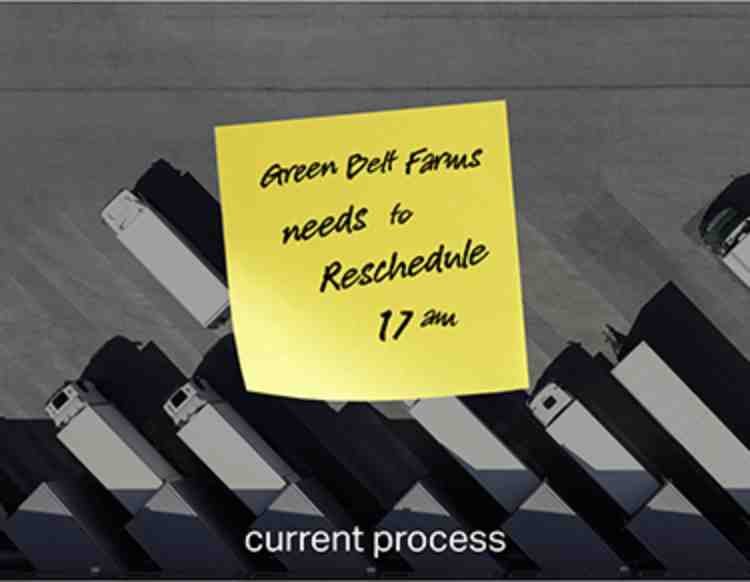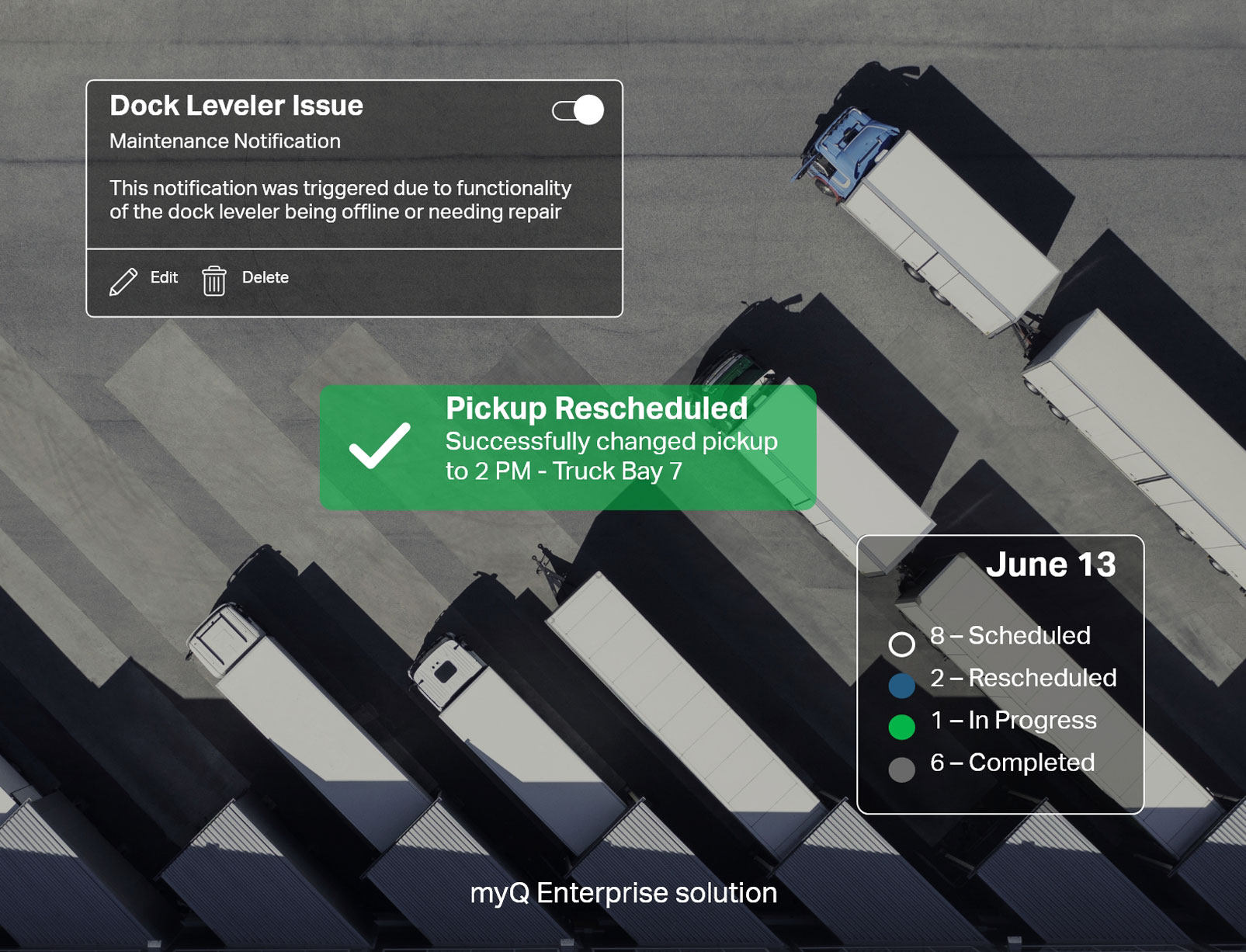 Turn Pain Points into Productivity
Does your facility still rely on white boards, spreadsheets, and phone calls to manage yard and dock traffic? We have designed a better approach. myQ Enterprise harnesses connected access data to track and automate inbound and outbound activities. We provide a modern solution to old school methods, saving you significant time and labor costs.
---
Facility Management for the Future
Using AI and machine learning, myQ Enterprise is transforming the IIoT yard facility into a reality. Everything in your yard is connected and optimized, resulting in significant annual cost savings. It is the only end-to-end facility management solution on the market—featuring integrations with leading warehouse management systems, too.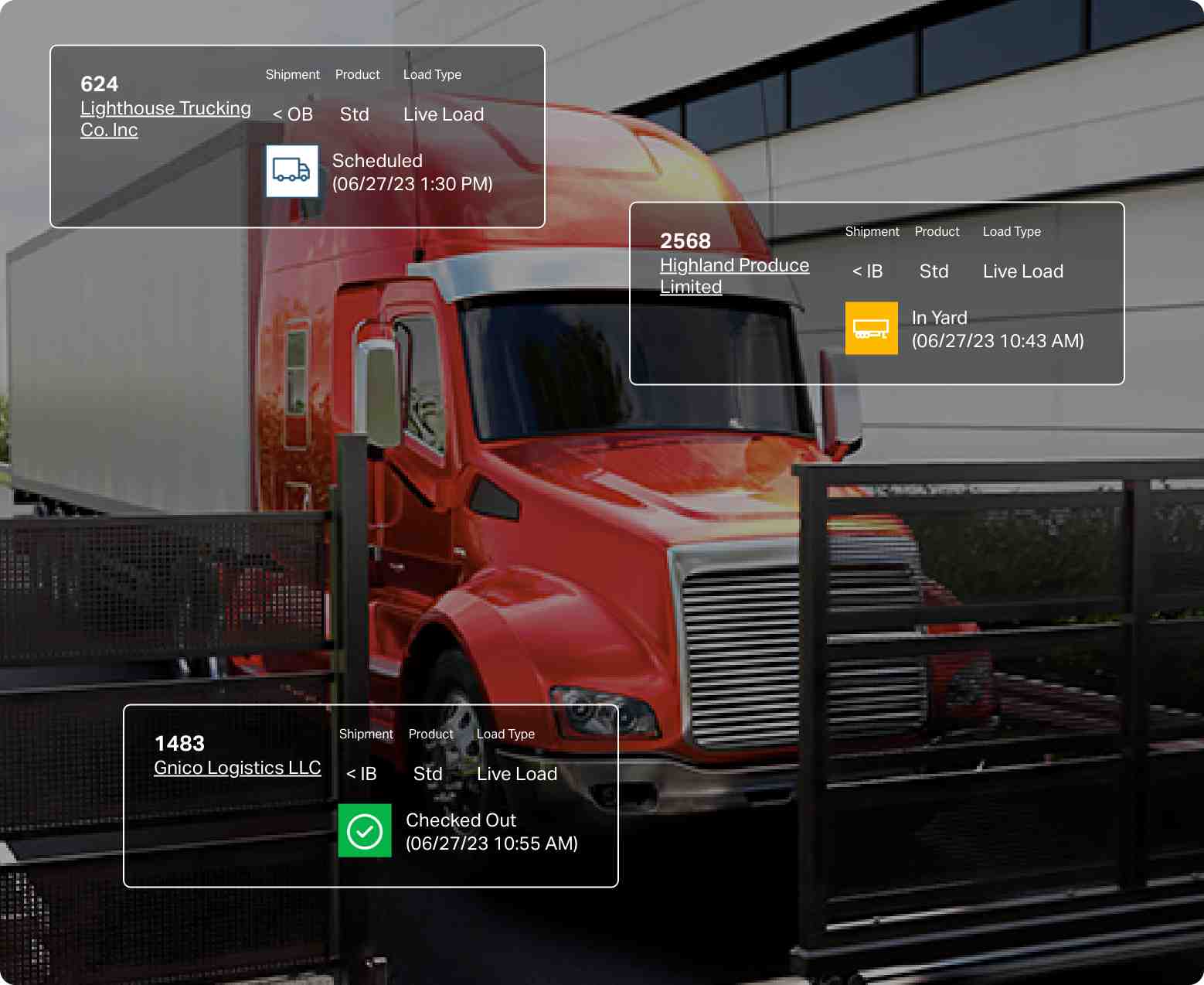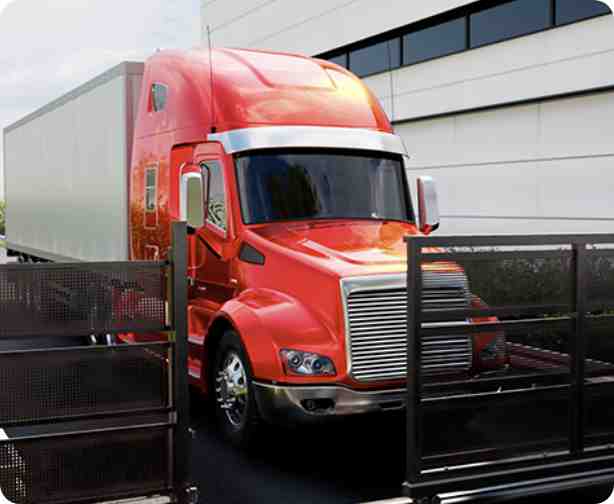 See Every Access Point
Know where your trailer is at every moment. No more missing shipments. Plus, analysis and reports with time stamps to prove it.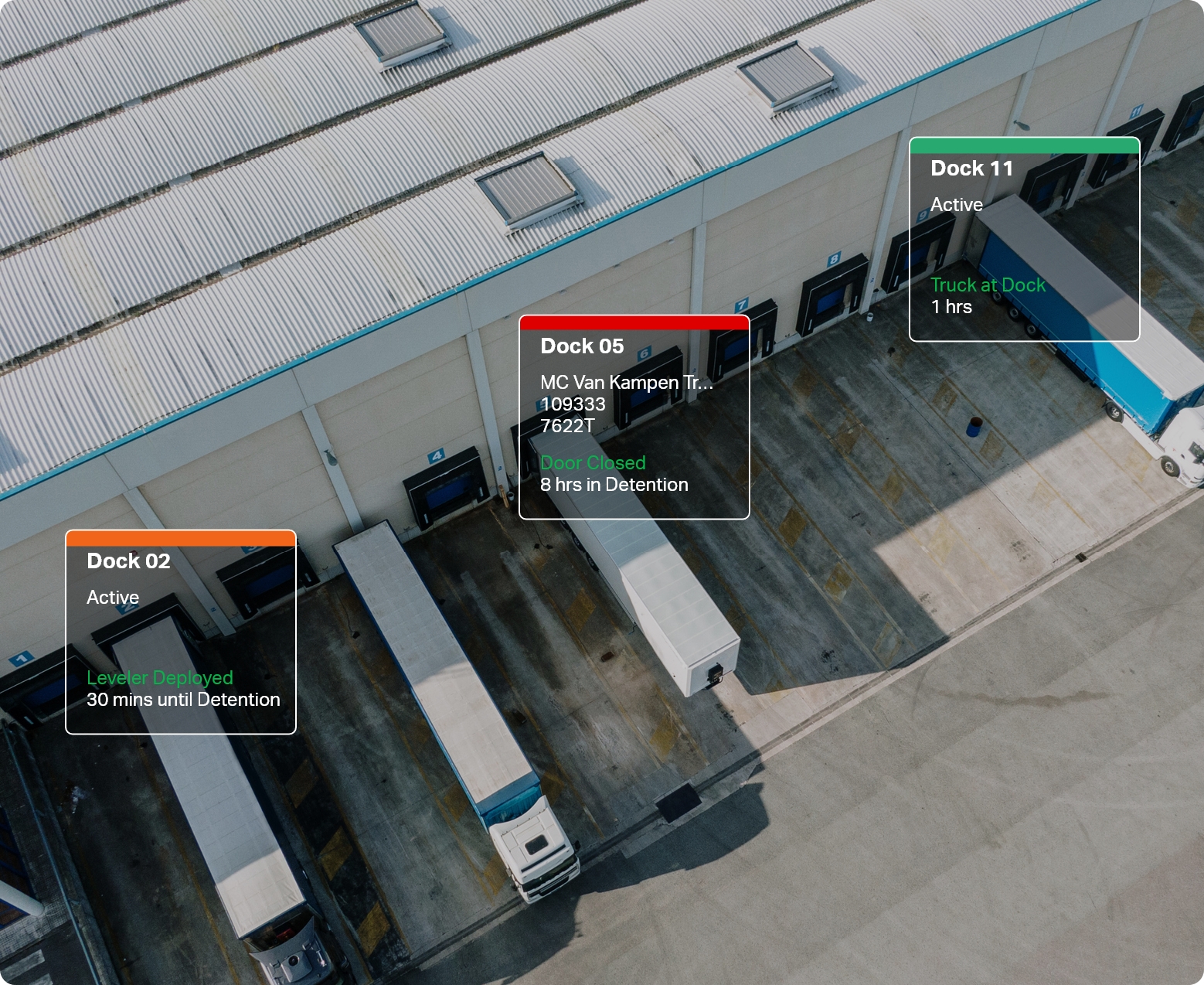 Stay on Schedule
Monitor and control yards and docks in real-time to optimize the flow of traffic from gate to dock.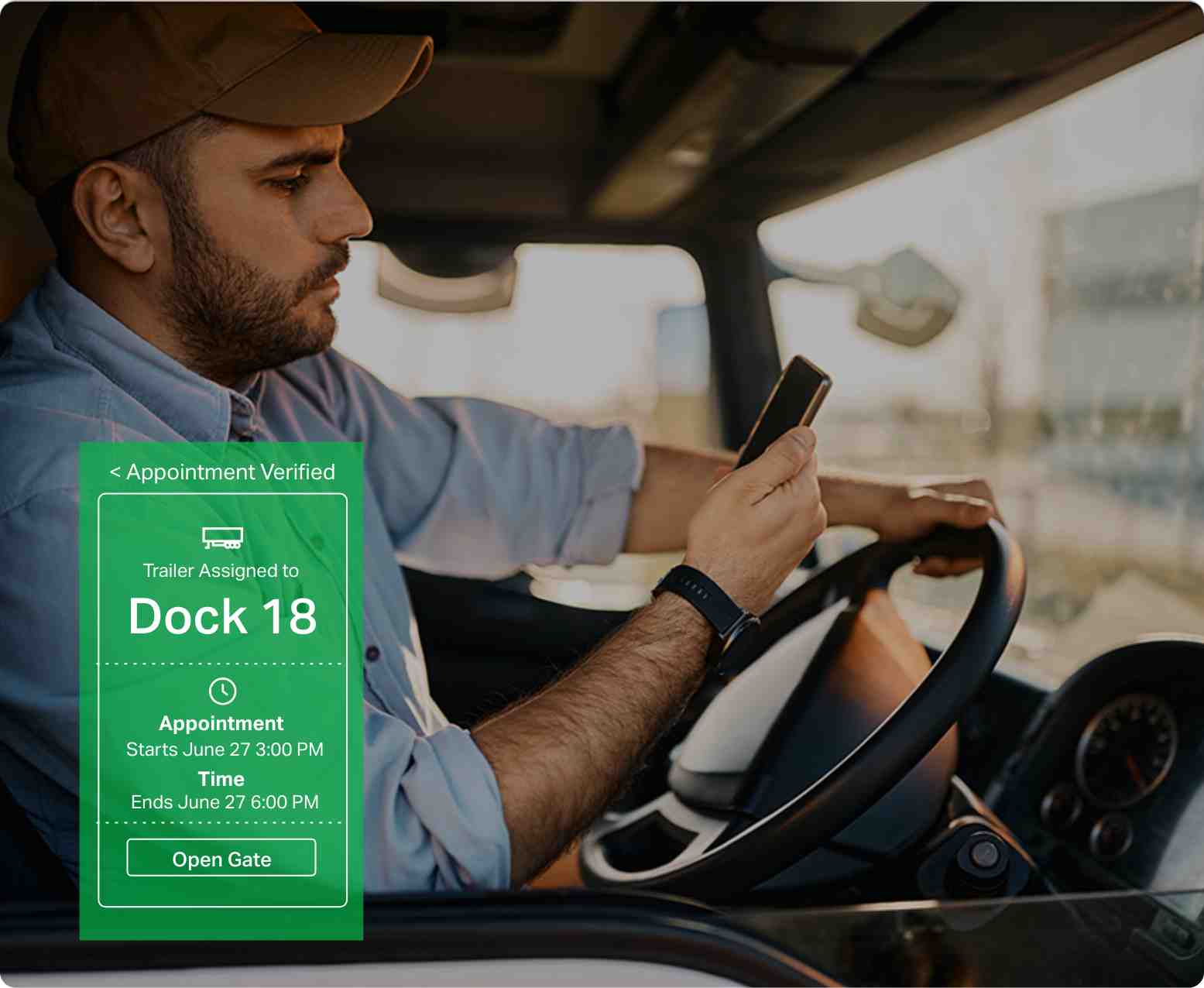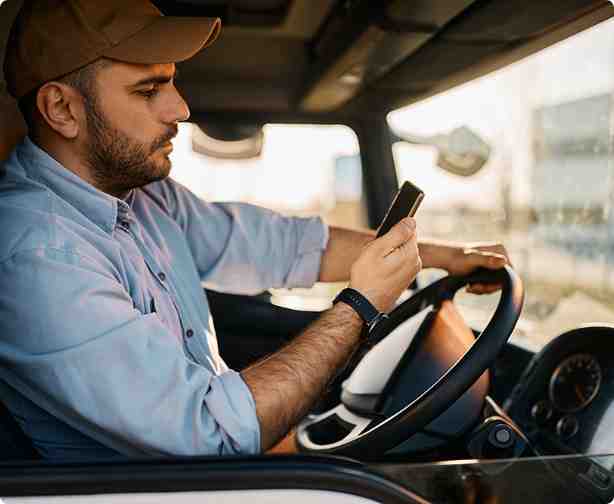 Upgrade Your Security
Control access to your yard and facility. Automate check in to allow only authorized drivers and employees on site.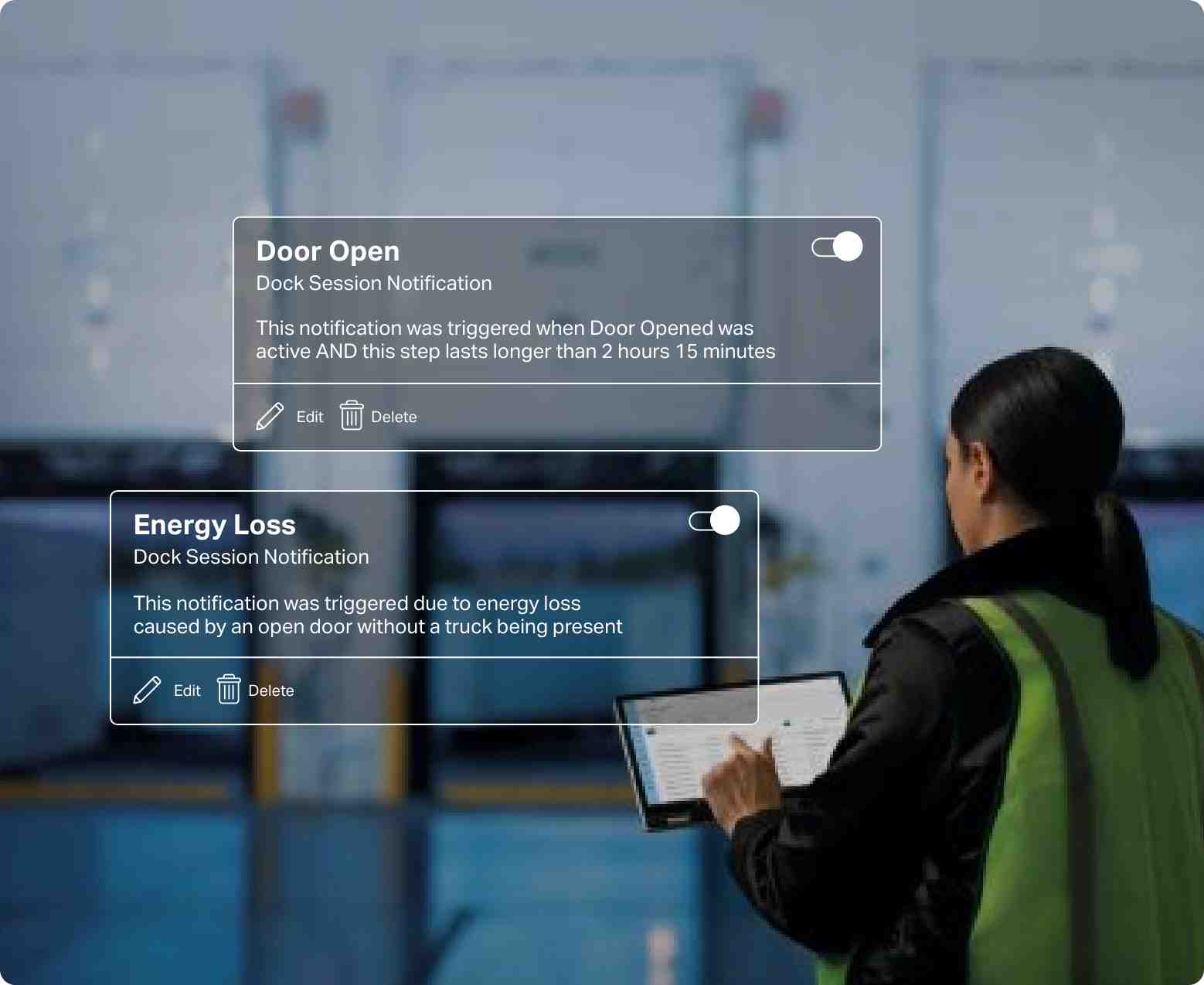 Lower Labor + Operating Costs
Get real-time notifications and manage dwell times. Reduce number of inventory touches and labor cost.
Digitize.
Automate.
Optimize.
myQ Enterprise is a one-stop gate-to-dock performance upgrade that helps you automate and optimize operations across your facility's inbound and outbound logistics. This allows you to improve management, visibility, safety and security of your facility.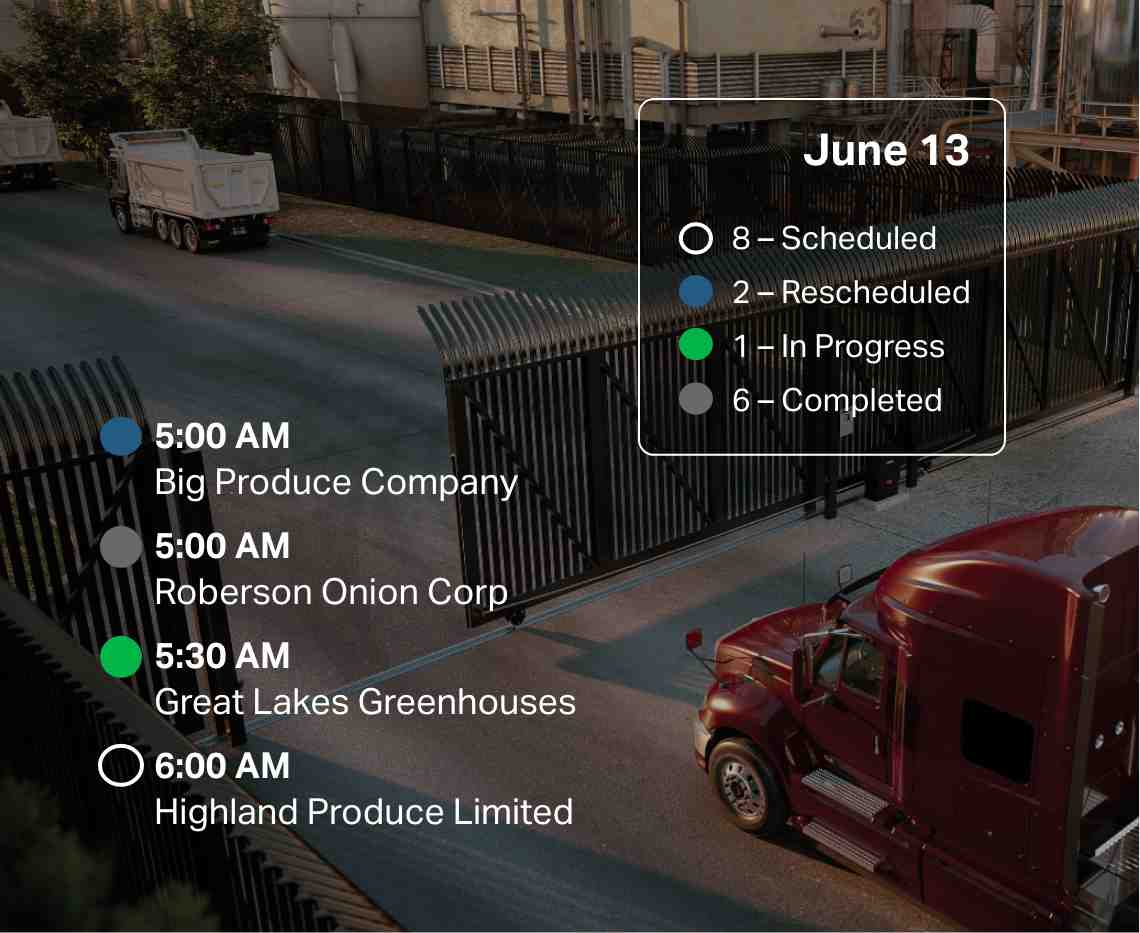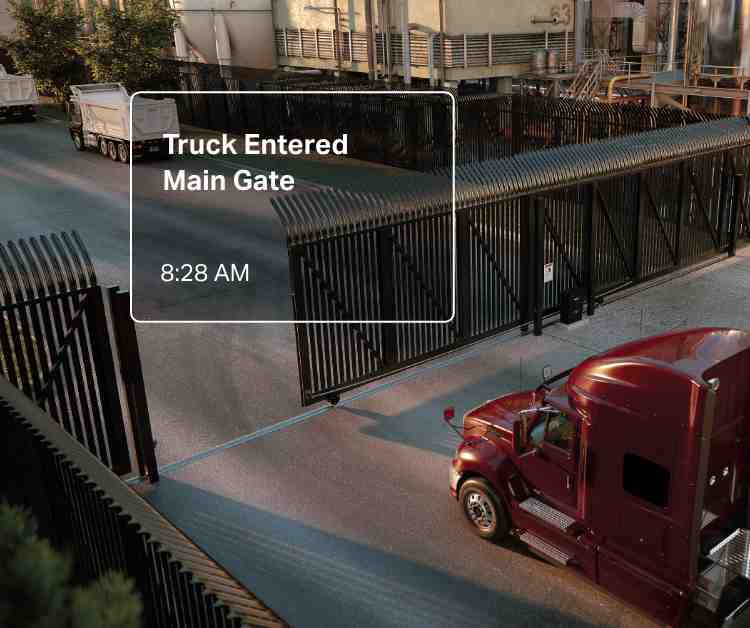 PRE-ARRIVAL
Appointment Scheduling
Make the most of your drivers' on-site time. Reduce late-fees and time spent in the yard while avoiding backups at every access point – from gate to dock.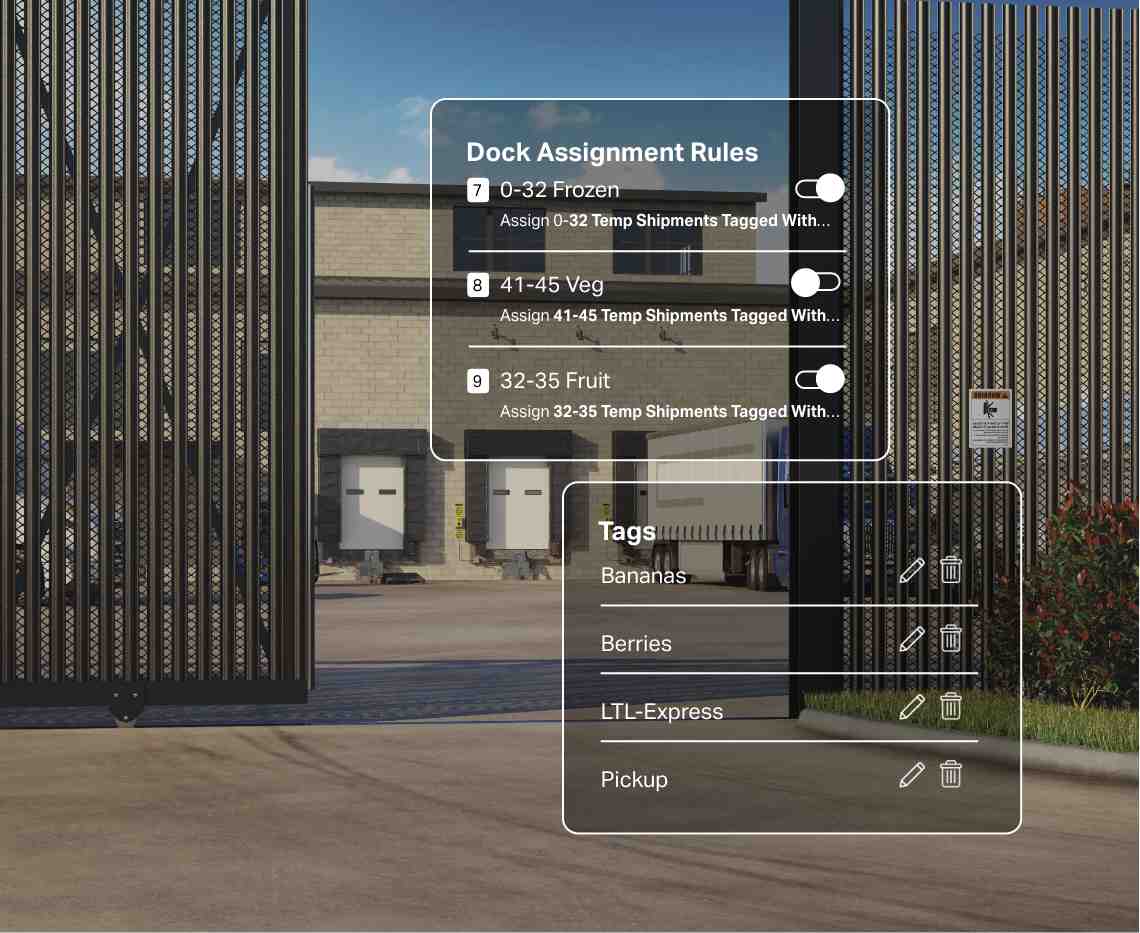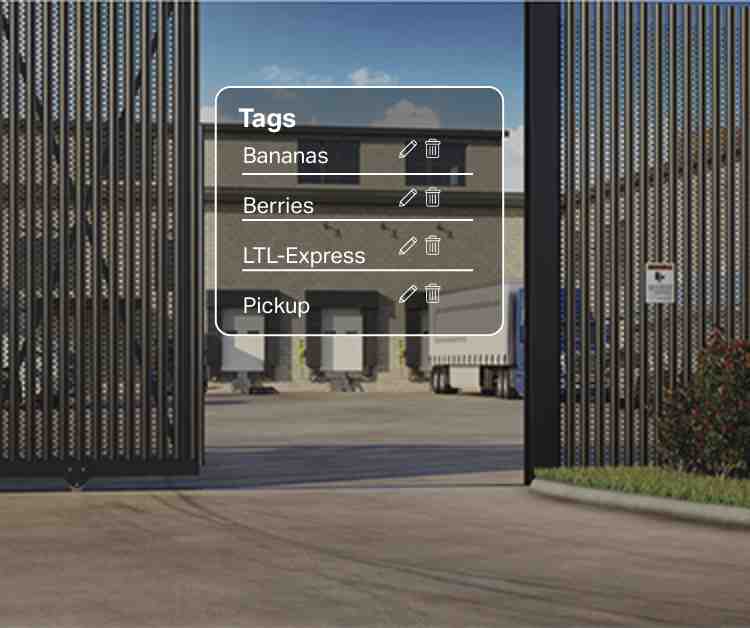 PRE-ARRIVAL
Dynamic Dock Assignment
Using machine learning, we optimize and automate the dock assignment process based on load details. myQ Enterprise reduces trailers sent to the yard and, ultimately, dwell time.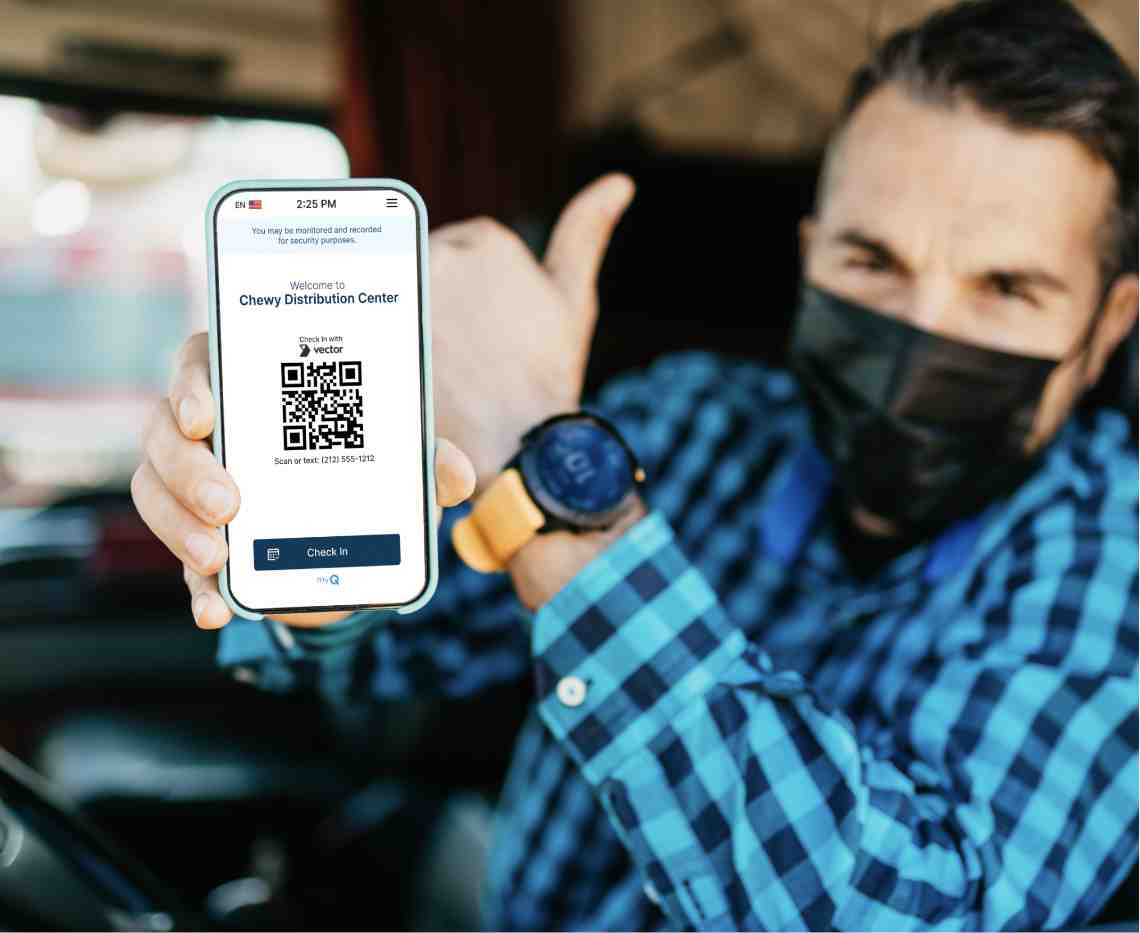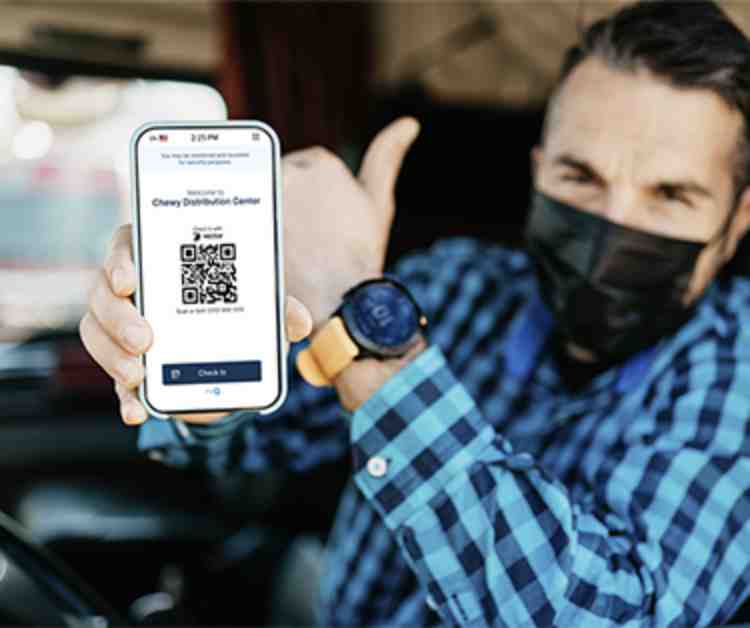 GATE
Digital Check In / Check Out
Leverage our mobile platform or smart kiosk at the gate to ensure a fast and accurate check-in experience. This eliminates paper-based processes and minimizes manual-entry errors.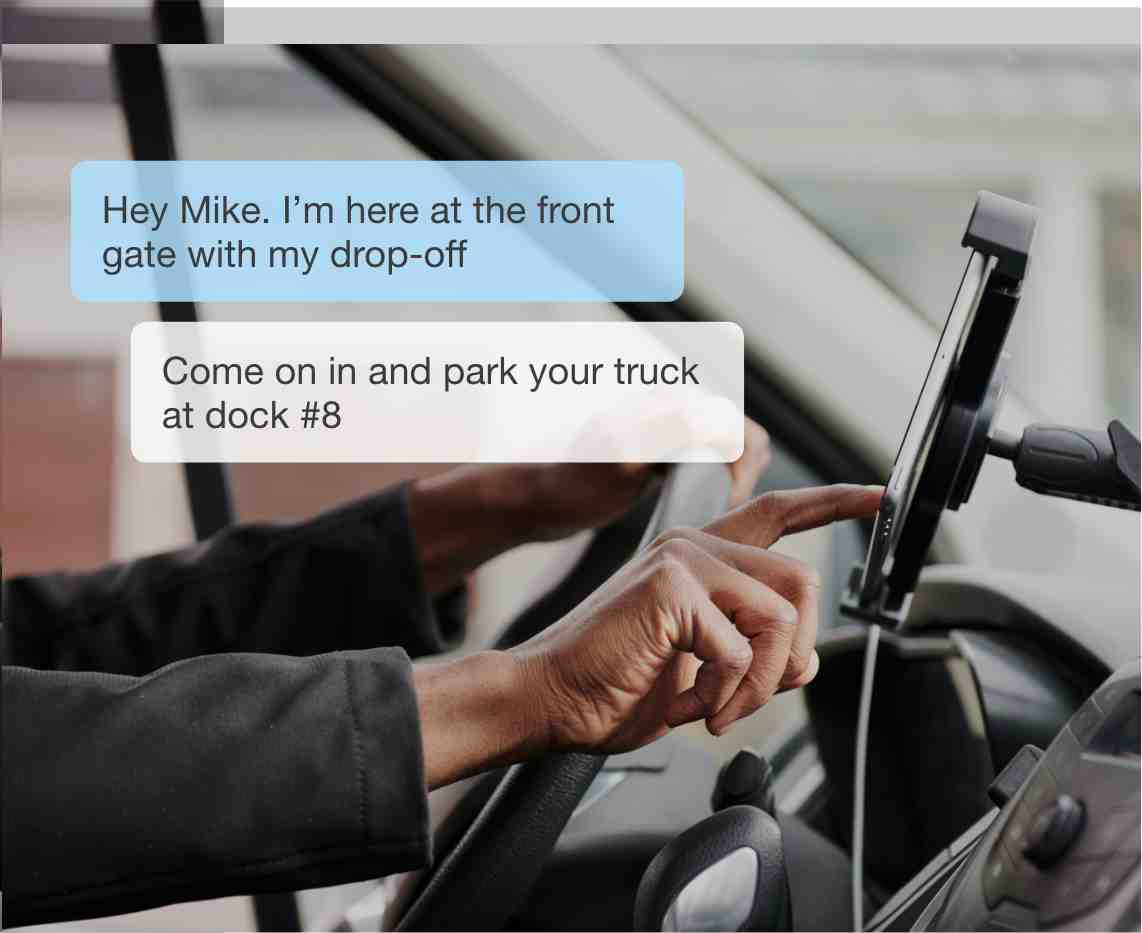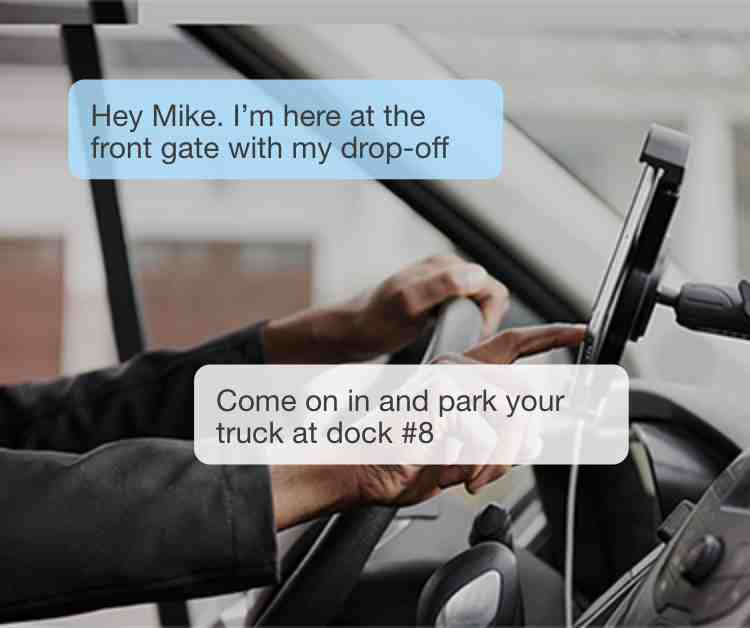 YARD
Mobile Driver Communications
Connect drivers via mobile with clear instructions on exactly where they need to be so they can get there as quickly as possible.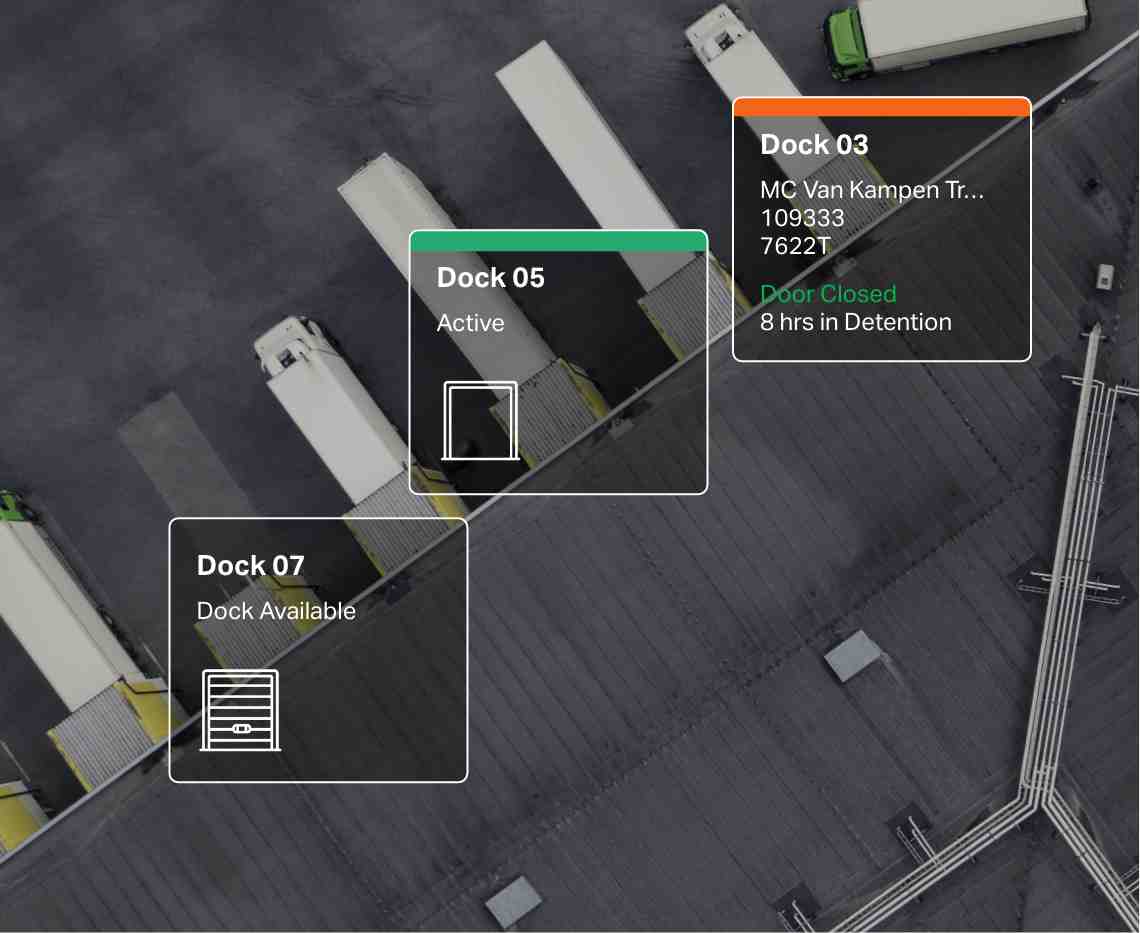 DOCK
Smart Dock Management
Get a view of your entire dock from one platform. See any bay doors that are open and close them from anywhere. Get insightful tools and reports to maximize efficiency and reduce detention fees.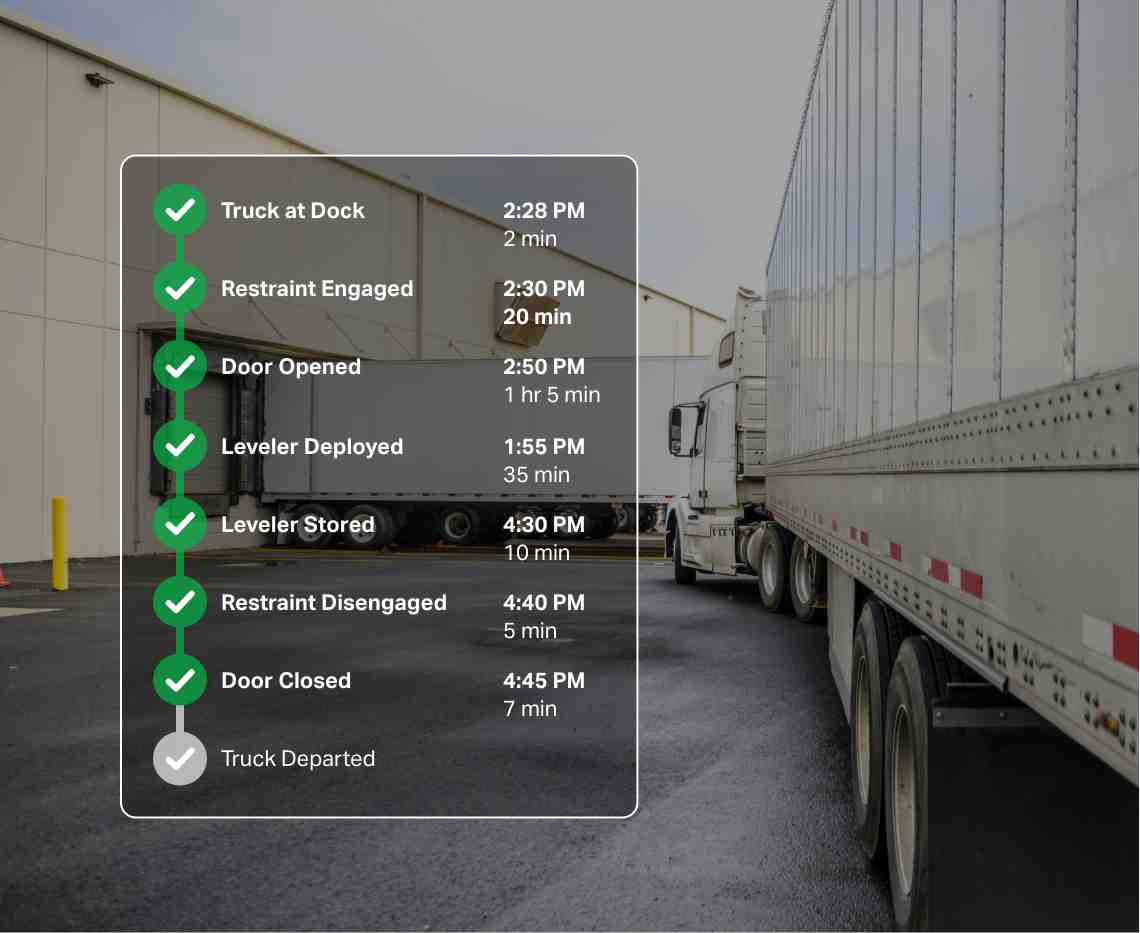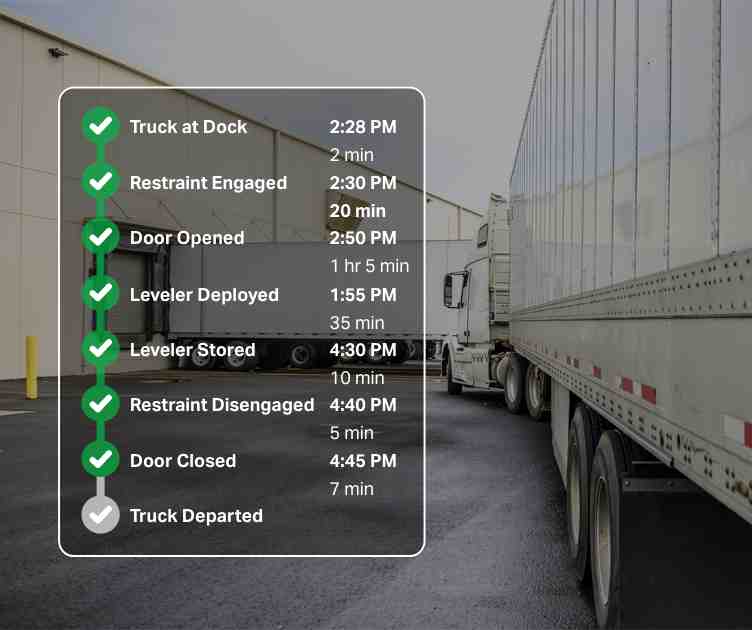 ACROSS THE JOURNEY
Helpful Integrations
myQ Enterprise integrates with other leading warehouse management systems and more. These integrations ensure you have complete visibility across the facility.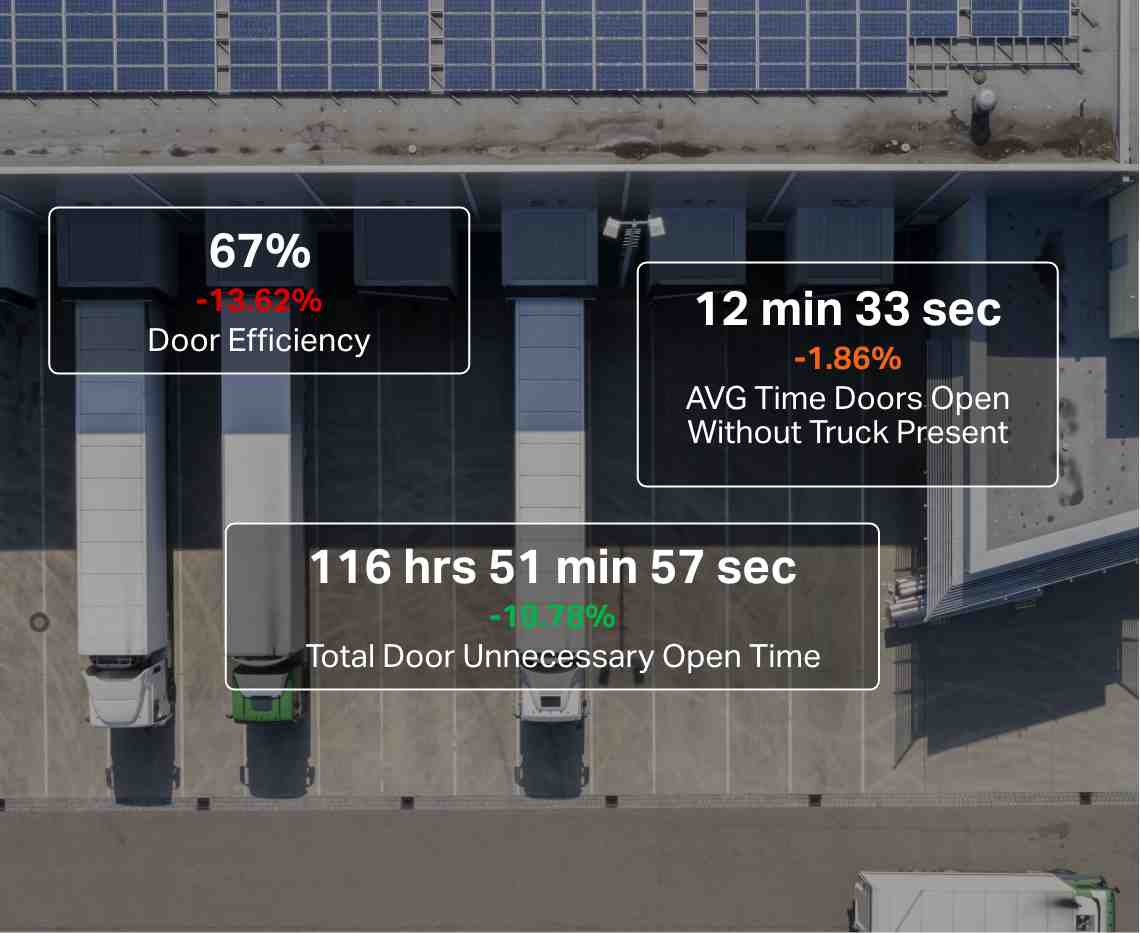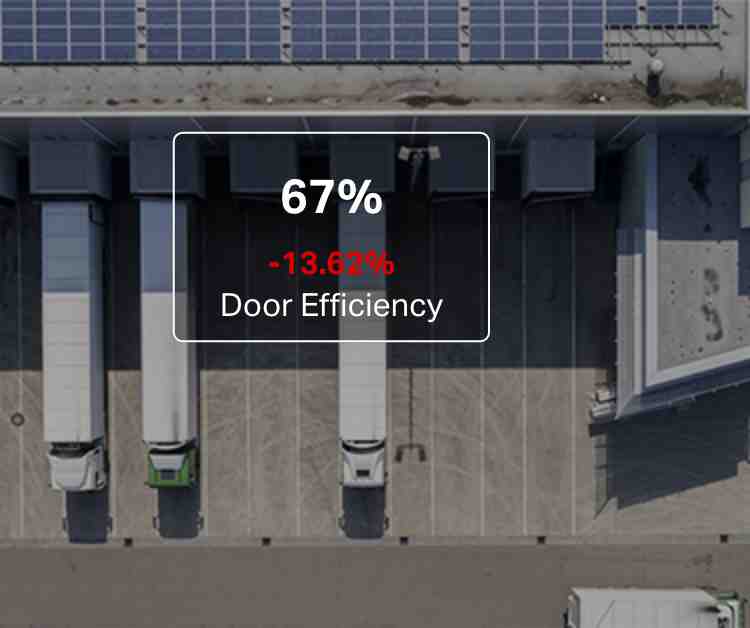 ACROSS THE JOURNEY
Analytics That Power Productivity
Machine learning is applied to access-point data to optimize your upcoming inbound appointments. It lets you know what is working efficiently and what isn't.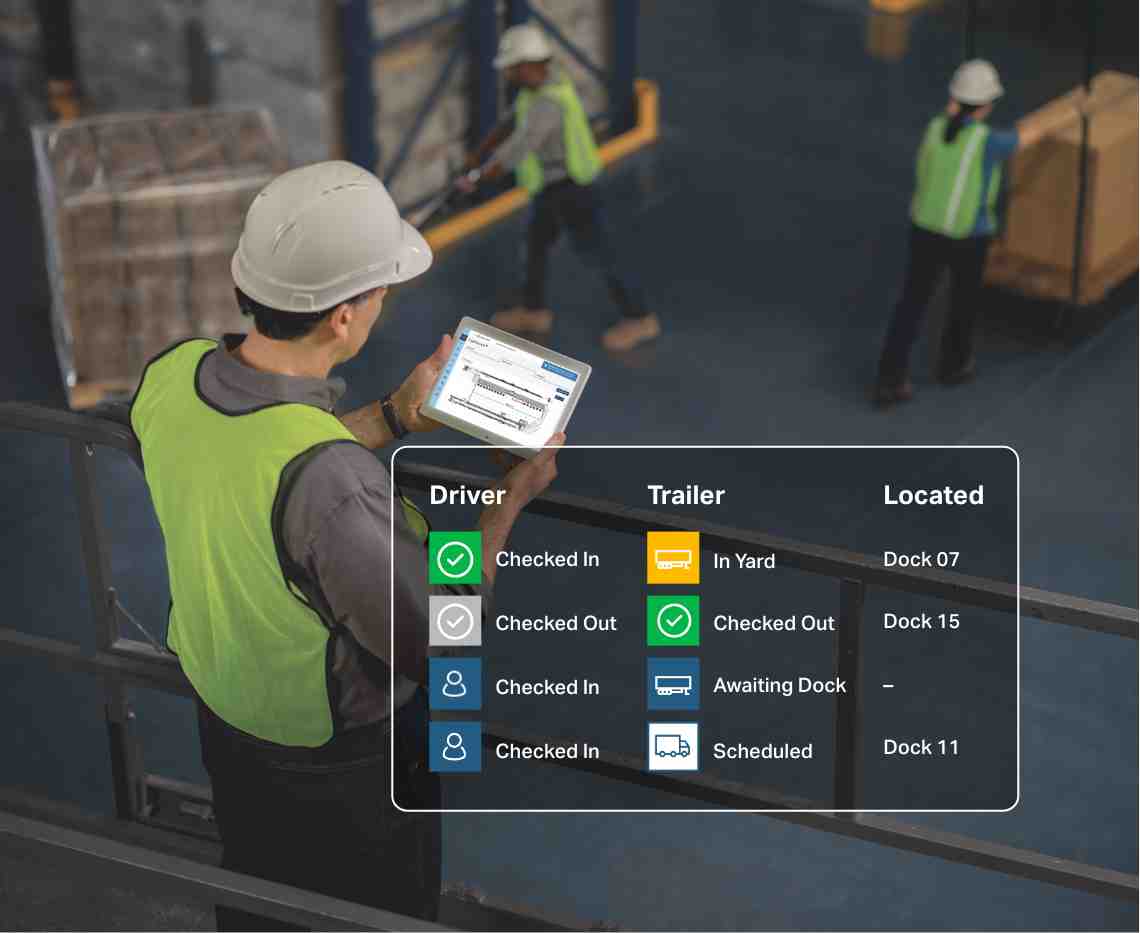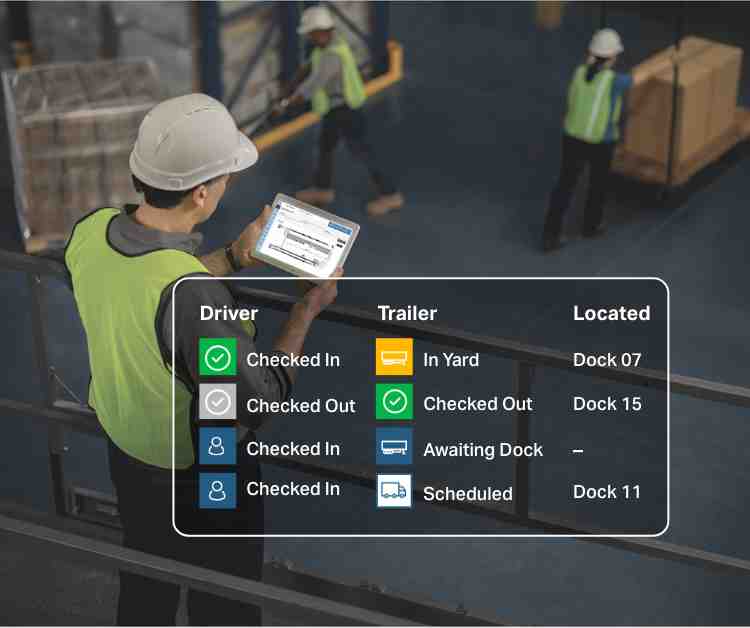 ACROSS THE JOURNEY
Real-time Updates and Visibility
Instead of relying on sticky notes and emails, keep your guards, receiving management, and facility managers on the same page with live updates and instant communication.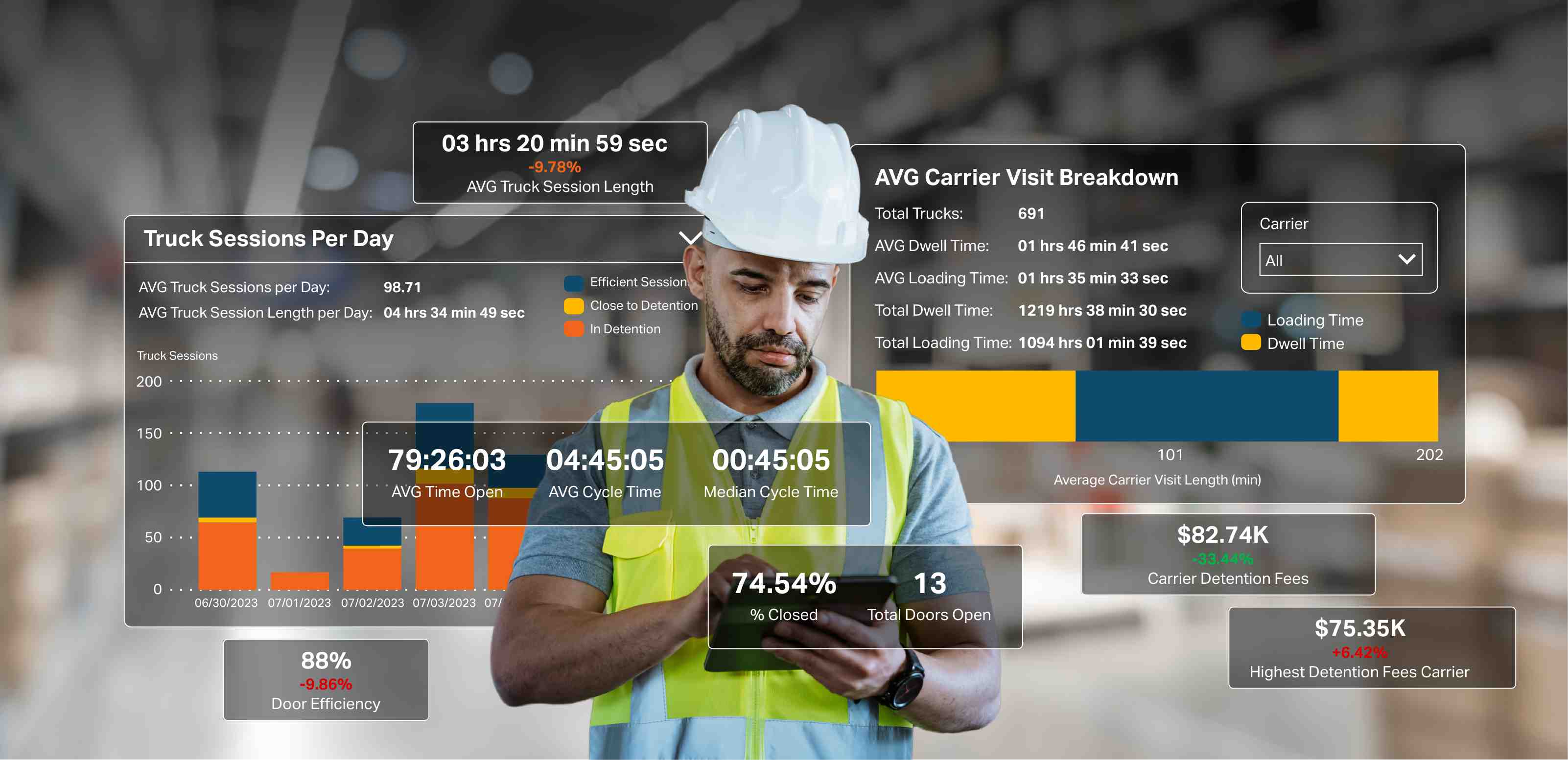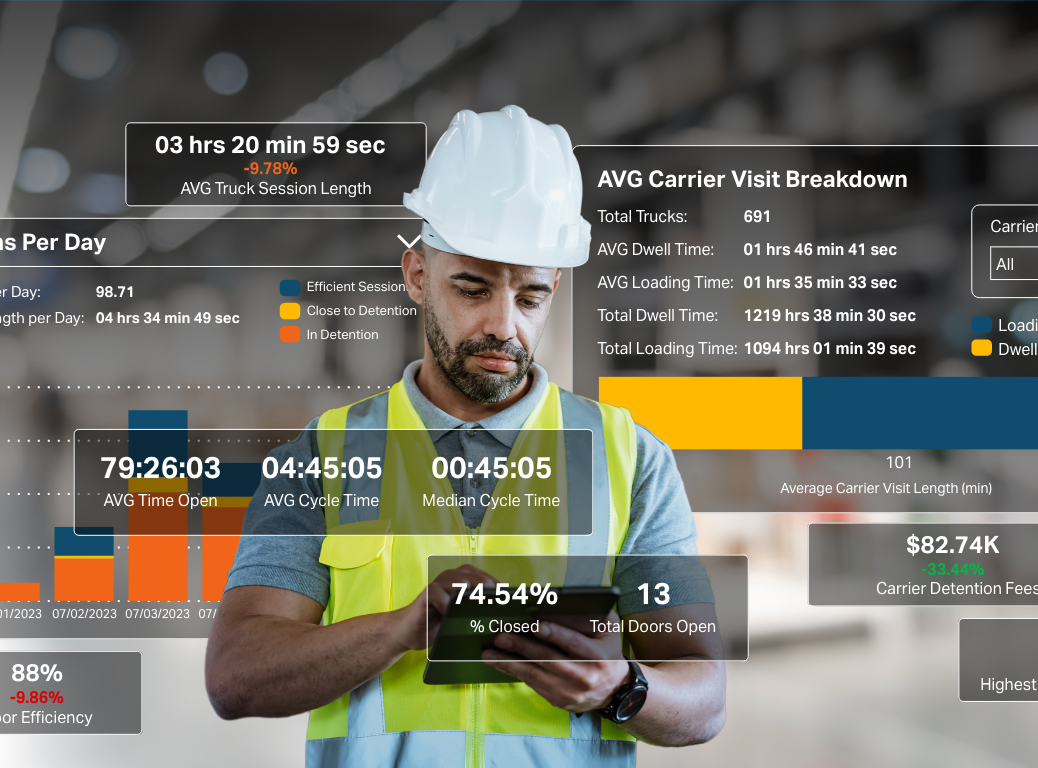 Interested In myQ Enterprise
Want to optimize your logistics operators and improve profitability? myQ Enterprise can help. Speak to an enterprise expert today!