Vehicle Dealership GM: Software to Keep You in the Driver's Seat
myQ® Facility gives General Managers greater visibility over service doors at the dealership or automotive service station. We will help you improve security and maximize your own efficiencies so you can help get your customers back on the road quickly and safely.
Watch Now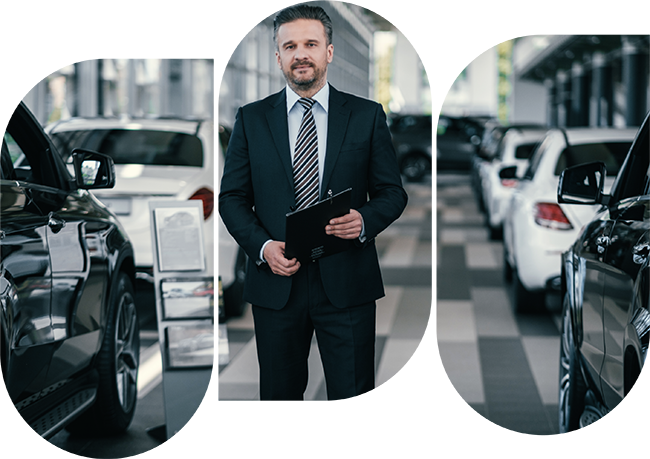 Have questions about optimizing your dealership or service station?   
Contact Us
Have questions about optimizing your dealership or service station?
Contact Us
Enhance Profitability and Security
Dealership visualization
View all of the service doors at your entire dealership from one dashboard. Visually manage, monitor and control those doors remotely.
Performance reports
Generate custom reports to help you set and achieve key performance goals. myQ Facility gives you insights to help improve operations and efficiency.
Delegate control
Instead of handing out 20 remote controls, just grant employees access via myQ Facility software credentials. You will always have a record of who is operating each door—and when.
Door monitoring
Quickly see the current status of each service door in real time with colors and alerts of inefficiencies or safety concerns. You will be notified any time there is a problem.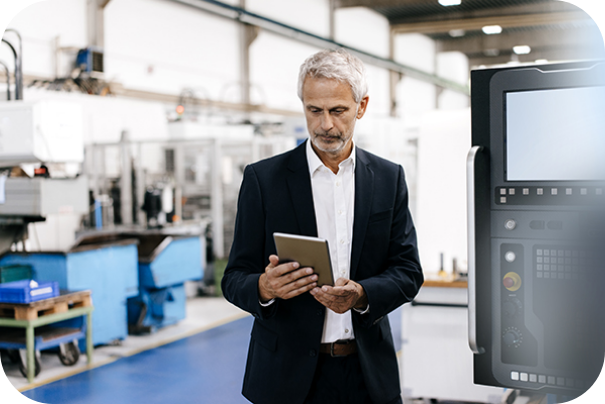 "We didn't know what we didn't know."
"When we set up myQ® Facility to send alerts anytime our doors were left open for longer than an hour, we initially were flooded by 60 notifications a day. But with the problem identified, we changed our operations process, reduced the number of notifications by half and significantly reduced our energy costs."

– Dealership Quote
Chicago, IL
See Everything Happening at Your Service Doors
Upload an image of your dealership or service center to create a custom dashboard that shows the locations of your service door operators and equipment. This map helps you see all of the activity that occurs that every door.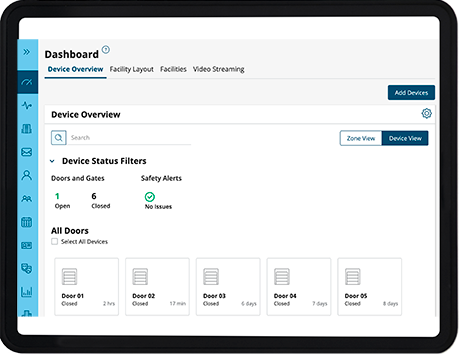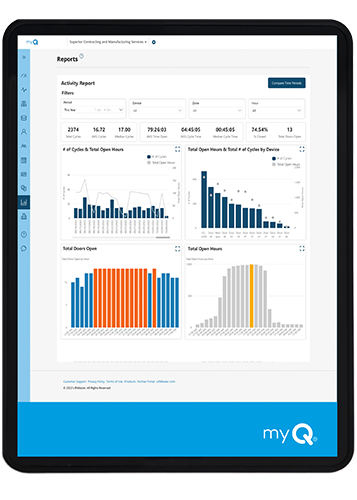 Understand How You Can Improve
Discover operational inefficiencies and identify areas of improvement with myQ Facility. View reports that show you metrics such as operator cycle counts, allowing you to see if you are overusing or underusing certain doors. This helps you meet the high volume demands of your dealership or service station.
Share Access with Employees
Stop handing out so many remote controls (and worrying that they've fallen into the wrong hands). myQ Facility lets you grant access to employees via their smartphones. This way they won't need a physical remote control and you will always know who is opening your service door.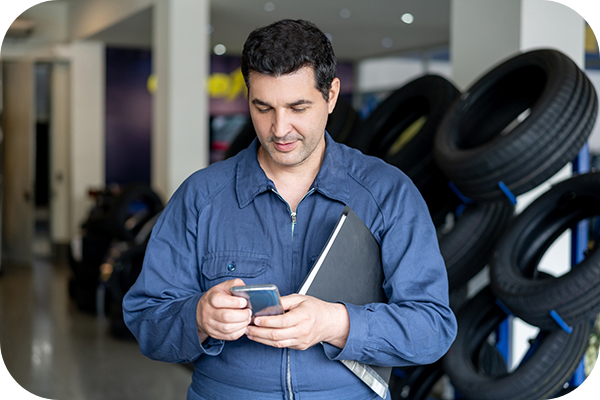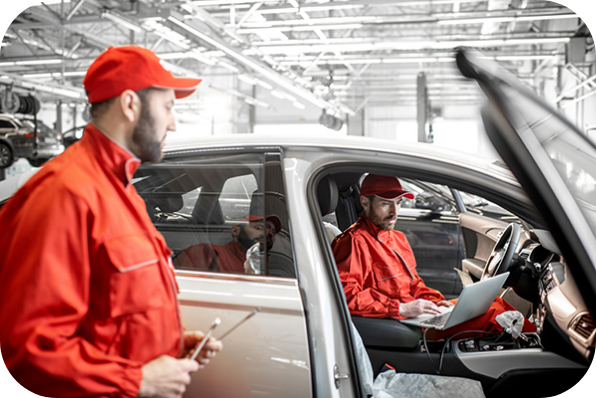 Address a Problem Before It Slows You Down
Never be caught off guard. myQ Facility alerts you when your operator is due for preventative maintenance so that you can preemptively reduce unplanned downtime. When your job is to to keep business running quickly and smoothly, you want to anticipate issues and address them before they can slow you down.
Reliable Hardware from a Trusted Brand
Have questions about optimizing your dealership or service station?   

Contact Sales

Have questions about optimizing your dealership or service station?

Contact Sales

s