Operations Managers:
Optimize Efficiency with myQ Dock Management
myQ Dock Management gives you real-time status of LiftMaster commercial door operators and loading dock equipment with iDock Controls from Poweramp, McGuire, and DLM. Visual reports make it easy to analyze dock activity and make decisions to enhance efficiency, improve load times and reduce detention fees.
Watch Now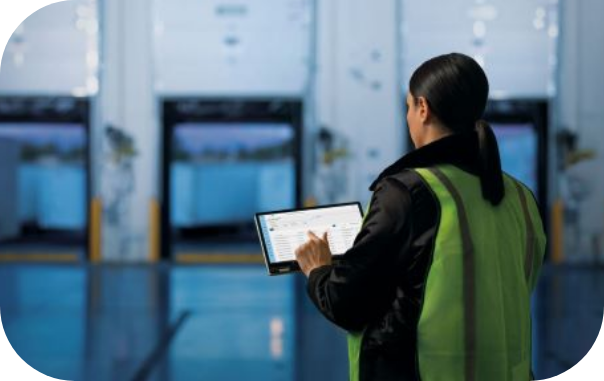 Watch Now   

Analyze Dock Activity and Improve Efficiency
Improve efficiency
Receive alerts of inefficient loading sessions and compare activity time stamps at your dock on any date.
Reduce expenses
Evaluate/manage truck detention times and get notified when trucks are there past required load times.
Prioritize safety
Receive open door alerts and monitor activity at unrestrained trailers. Know when conditions may be unsafe.
Simplify maintenance
Track equipment cycle count and receive alerts of past due maintenance.
Always Know What is Happening with Real-time Dock Data
Review real-time status of all your loading docks, including which docks are available, approaching or past your load-time requirement. Plus get time stamps of recent activity. Assign trucks to a dock with carrier information for a more accurate look into turn and dwell times.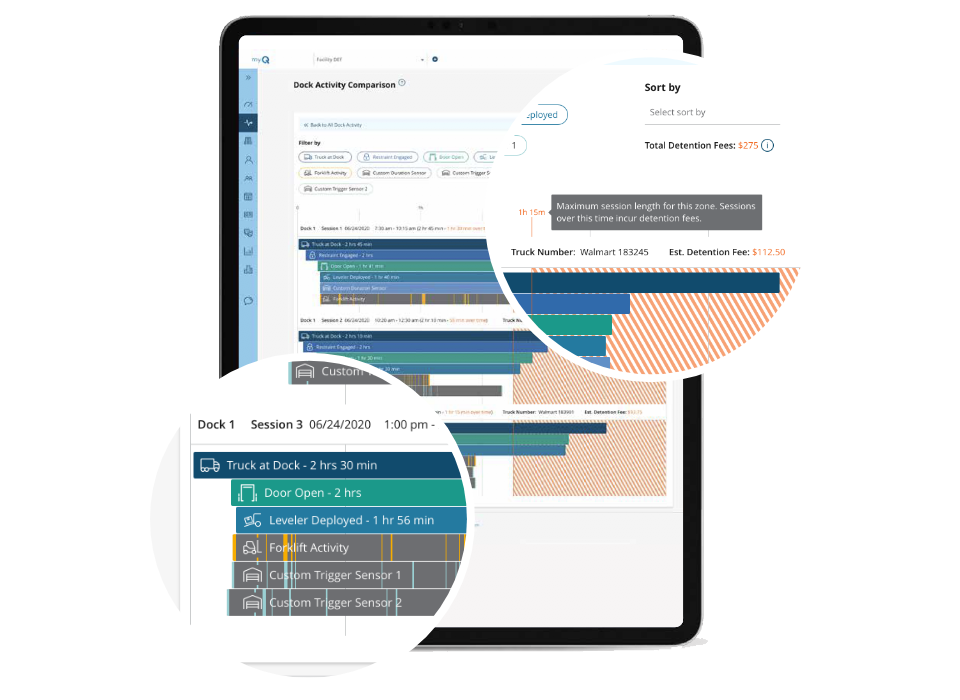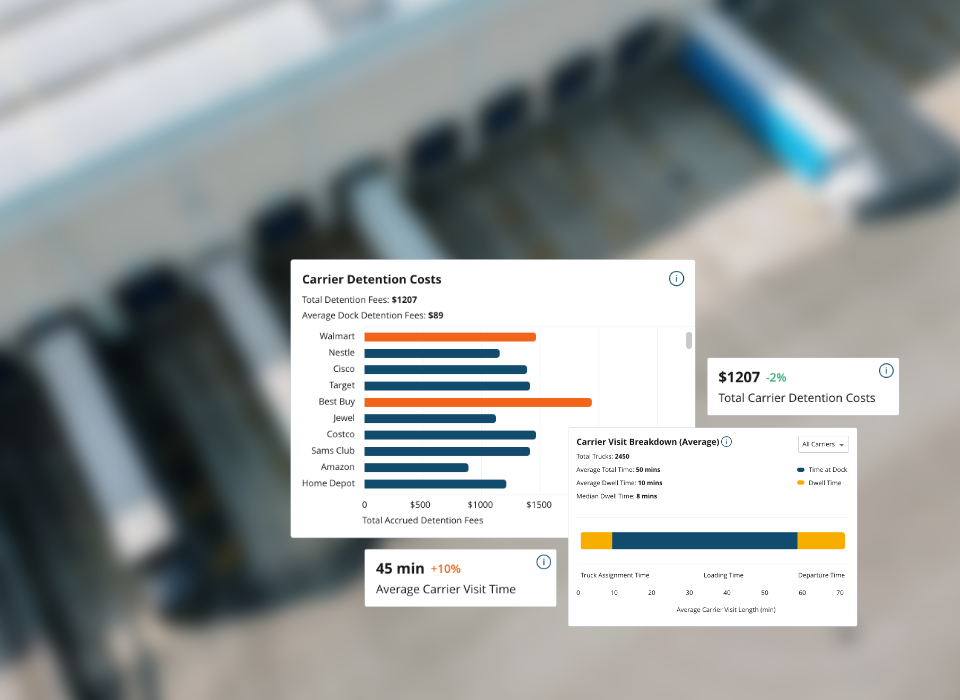 Keep Records of Truck Data and Reduce Detention Fees
Compare and manage any incurred detention fees by carrier or date. Analyze individual truck-at-dock sessions to correct any inefficiencies or evaluate estimated detention fees.
Software for All Facility Types
Warehousing
Manufacturing
Cold Storage
Prioritize Safety and Make Sure No One Gets Hurt
View the percentage of trucks safely restrained and how many were put in bypass mode at each dock.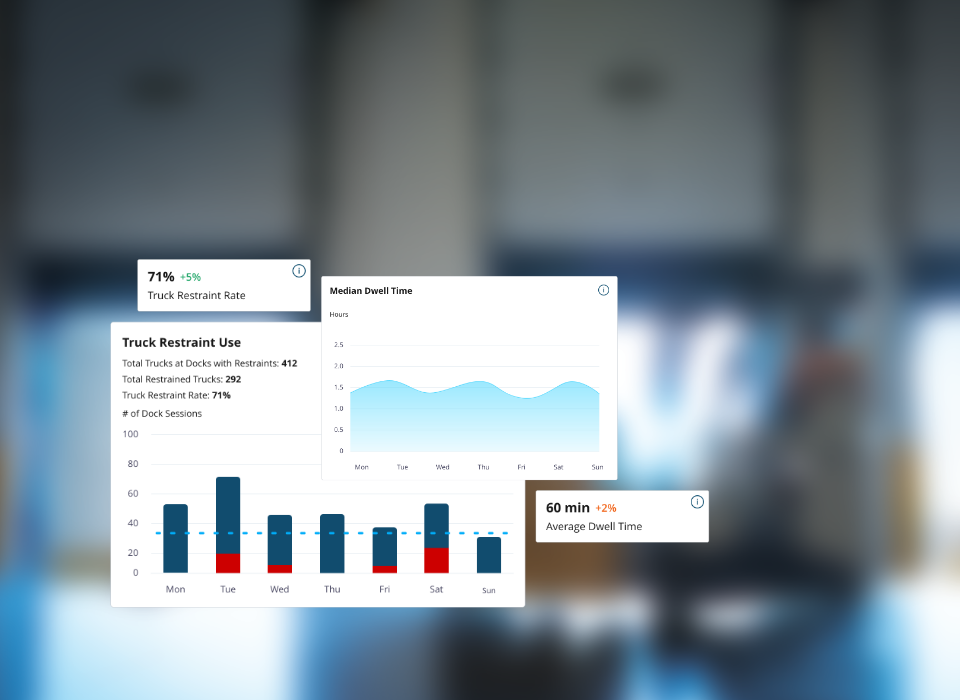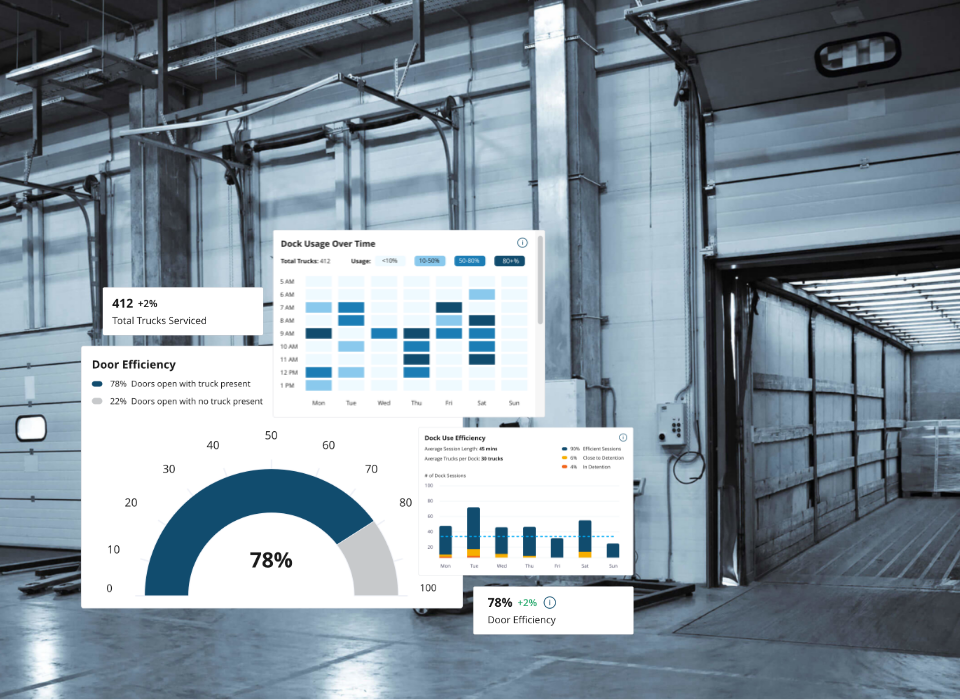 Review Recorded Loading Dock Activity with Historical Reports
Historical reports analyze your dock activity to help improve loading efficiency, dock performance and utilization. You can also search for any past truck-at-dock session to review the recorded loading activity of each, as well as any detention fees you may have incurred.
Reliable Hardware from a Trusted Brand