Refer a friend to download the myQ App and connect a device and get $5 when they do!
Learn More
close
myQ products, services and partnerships not available in all countries and international regions.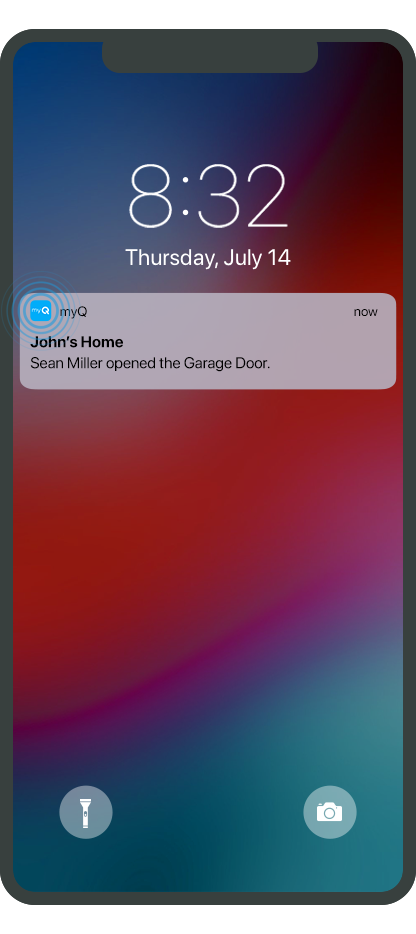 NEW notification sound
Know when your garage door opens and closes with the unique new sound.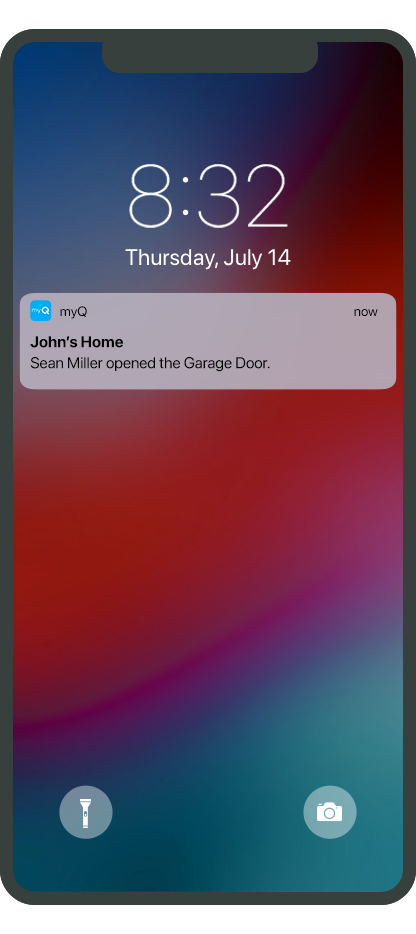 Real-time notifications
Get alerted any time your garage opens, closes or is left open.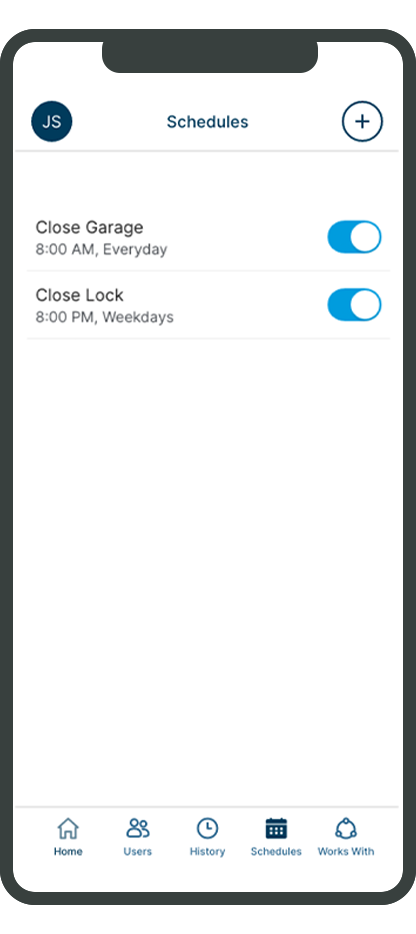 Preset scheduling
Set a schedule for your garage to close at a certain time.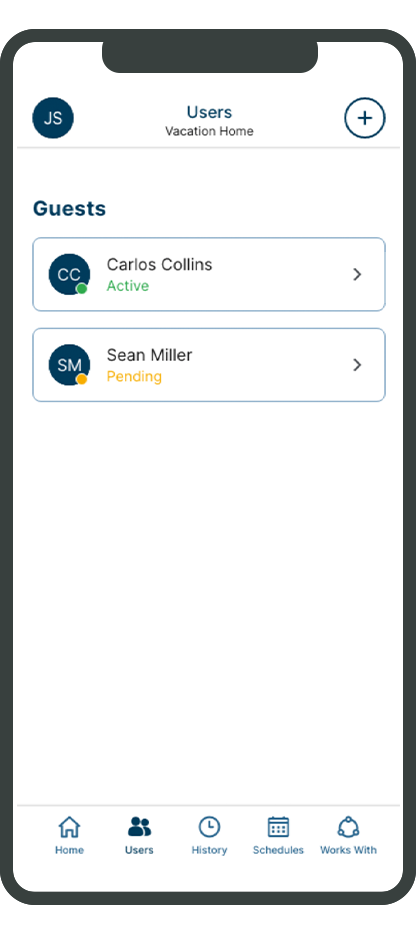 Share Access
Securely invite up to five users to control your myQ devices.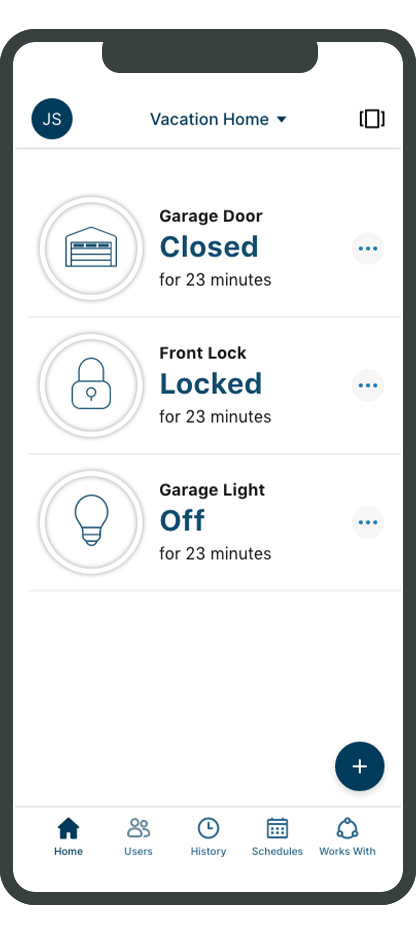 Smart-home integrations
Link your myQ to other smart-home devices and platforms.
myQ Reviews
"Before we had an app that reminded us we left the garage door open, our poor neighbor had to call us all the time! And I don't have to get out of bed to close the forgotten door!"
—Light Famil, iOS user
"Great app! Works every time I use it. Just open the app from your phone and select the door you want open or close. No need to login or enter a password when you want to open a door quickly."
—Brad B, Android user
"I absolutely love this app and the control that I have to let someone into my home if I would like to […] I also love the fact that it notifies me if somebody is trying to open [my garage] or tamper with it."
—Heidi B, Android user
"My wife forgot to close the garage door when she left for work. She called me on the golf course and I was able to close the door remotely."
—Kayo 09, iOS user
*Not intended for guests under the age of 16.