The road ahead.
Reimagining seamless vehicle-to-destination experiences that eliminate everyday barriers and create greater connections for an uninterrupted life.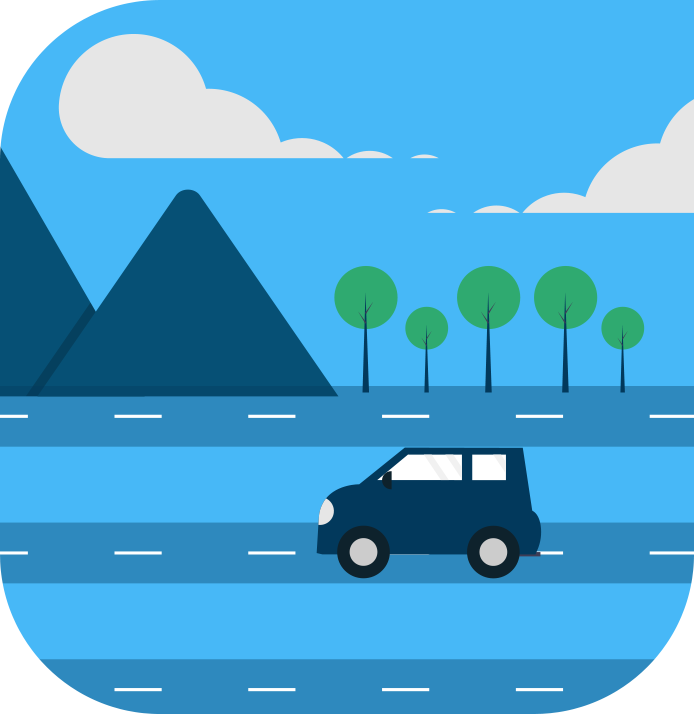 A LOT OF TIME IS SPENT ON THE ROAD
43% of consumers shopped online in the past six months compared with 24% in 2018.*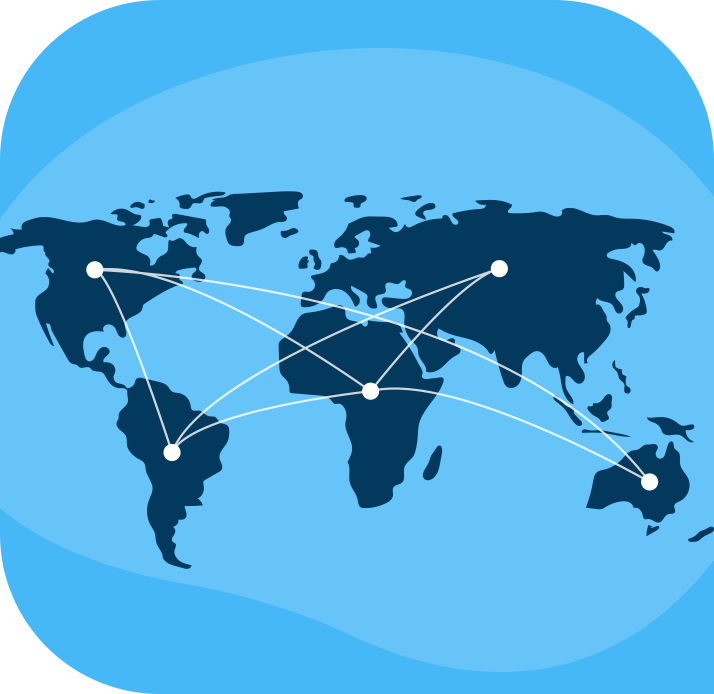 DRIVERS WANT TO STAY CONNECTED
72.5 million connected cars will be old worldwide by 2023.*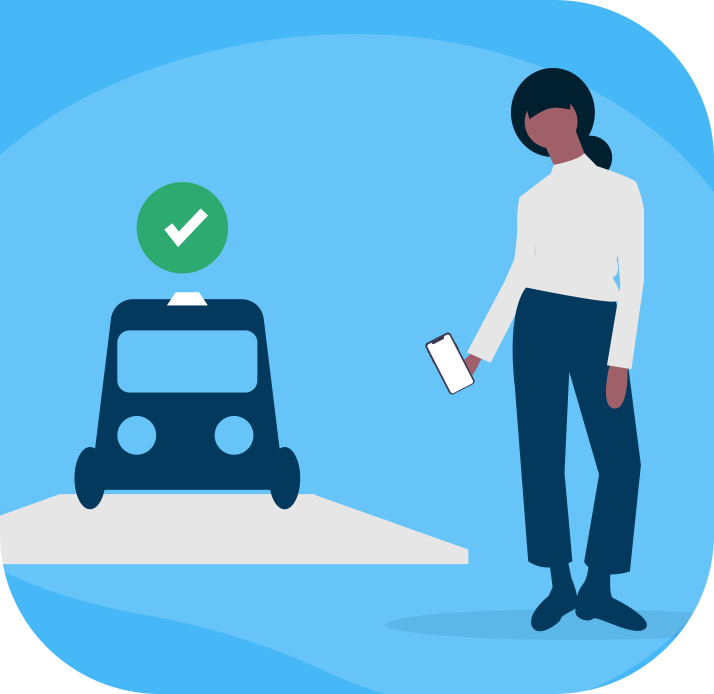 IN-VEHICLE GARAGE CONTROL RANKS HIGH
50% of consumers want to open their garage door with an in-vehicle app, ranking higher than roadside assistance and navigation.*
Mitsubishi Motors is redefining in-vehicle garage control with myQ Connected Garage.
Mitsubishi is the first automaker to offer its drivers a safer driving experience with in-dash garage door control through myQ Connected Garage.
A safer driving experience.
Enhance your driving experience and stay connected to home through myQ Connected Garage.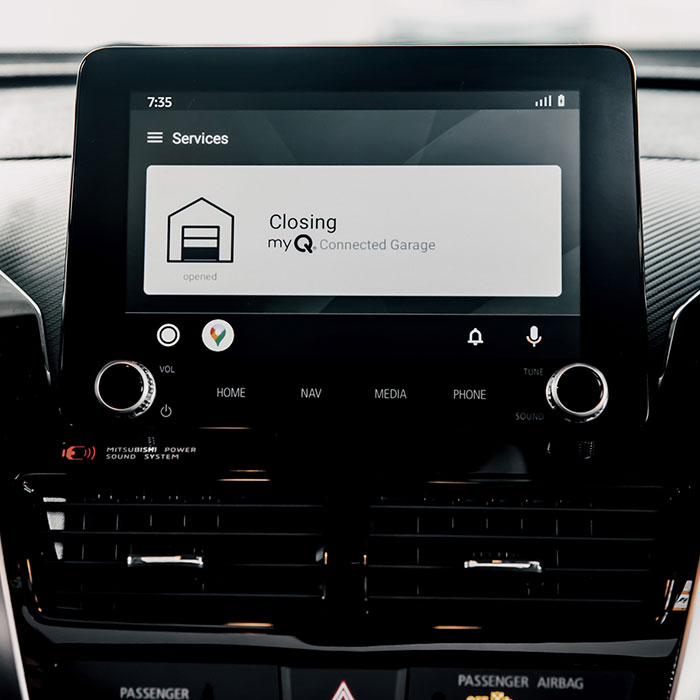 Never wonder if you garage door was left open, check the status from your vehicle's in-dash display.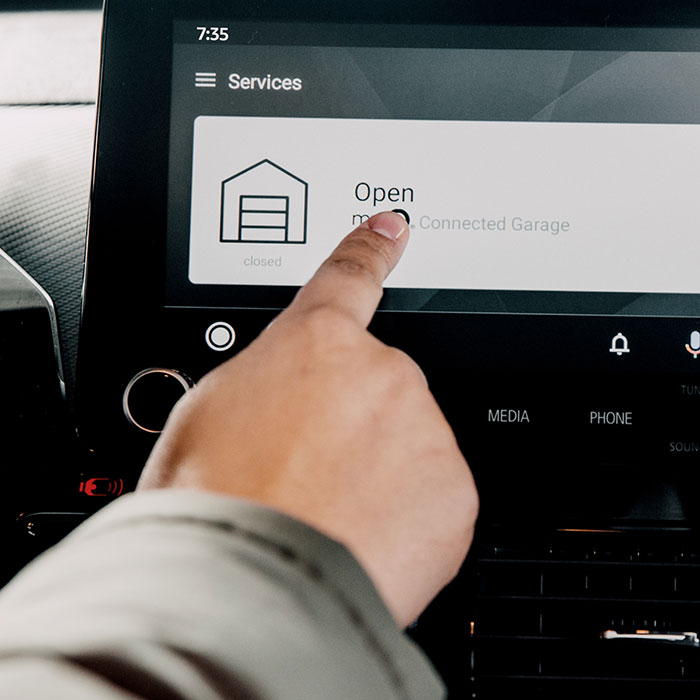 Keep your focus on the road and safely open and close your garage door from anywhere with seamless in-dash touchscreen control.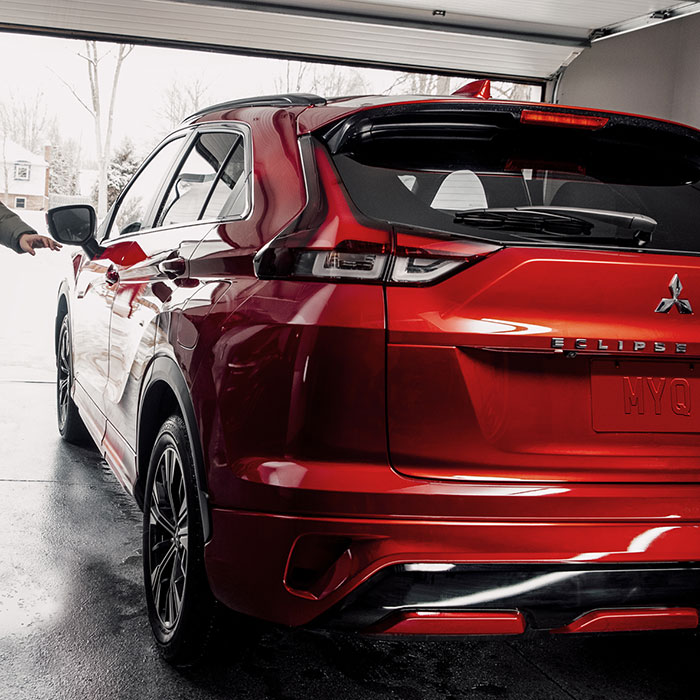 myQ® Connected Garage will debut on the 2022 Mitsubishi Eclipse Cross. Take a look at the sporty, technology-forward CUV, here.