Enter Your Building: With Your Smartphone
Entering your building is about to become easier and safer. The myQ Community app lets you unlock the door by using your smartphone as an ultra-secure key. You can see guests before letting them inside giving you peace of mind. There are smart features like "Hey Siri, Unlock the door!" and the ability to share guest passes with people you care about – anytime, from anywhere. Learn more below!


Get the most out of the Community app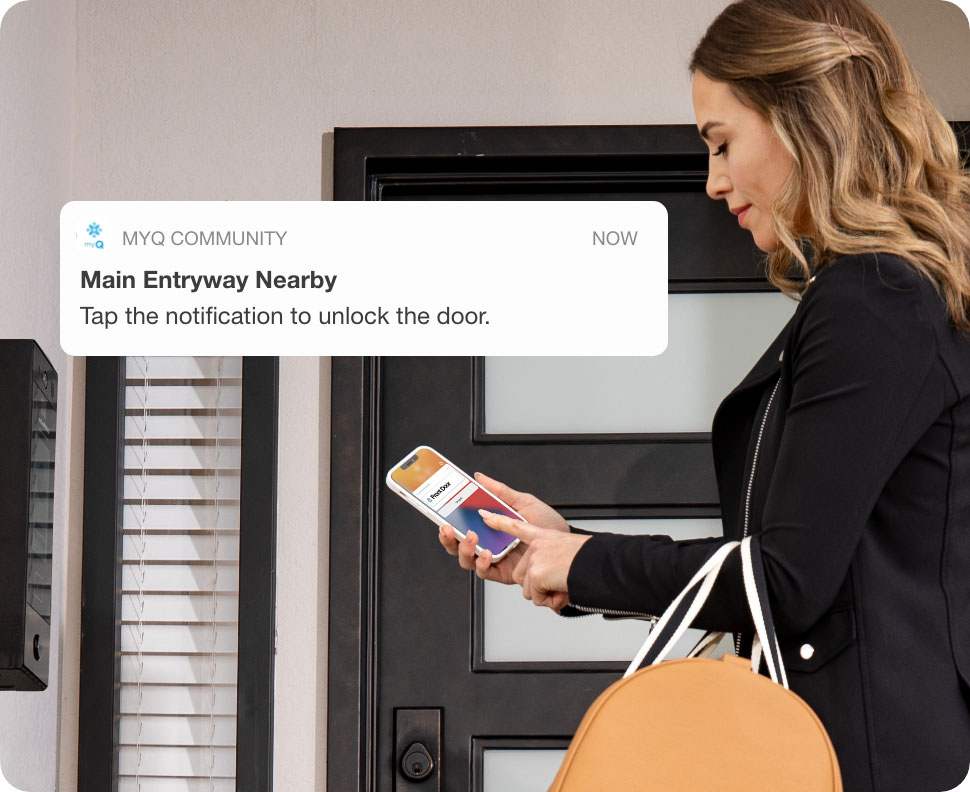 Your Phone is Your Key
Ditch key fobs. With myQ Mobile Credentials, your smartphone is your key. Simply tap your phone against your Smart Video Intercom to open the door. Check with your admin to see if this feature is available for your building.
Video Calling
With the push of a button, residents can unlock any authorized entrance / elevator / gate / parking garage / package room from anywhere with their smartphone while providing traceability to the admins via the web portal.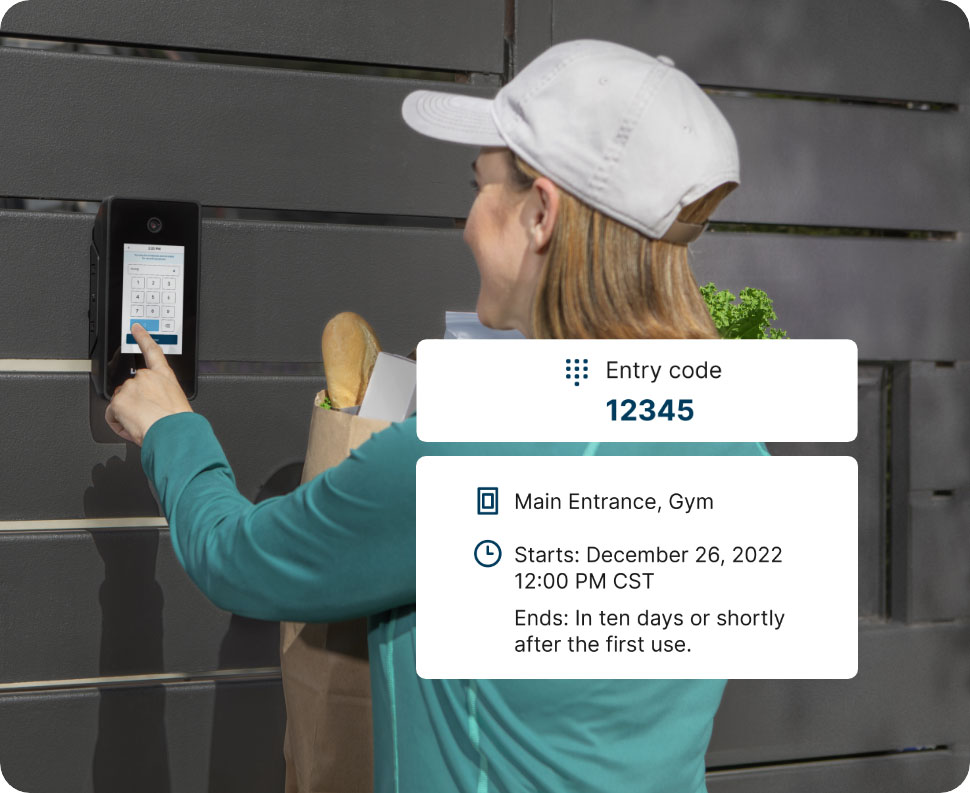 Share Guest Passes
Need to give a friend regular access or let in a plumber with one-time access? Residents can send a single-use or recurring Virtual Guest Pass through the myQ Community to allow visitors to enter.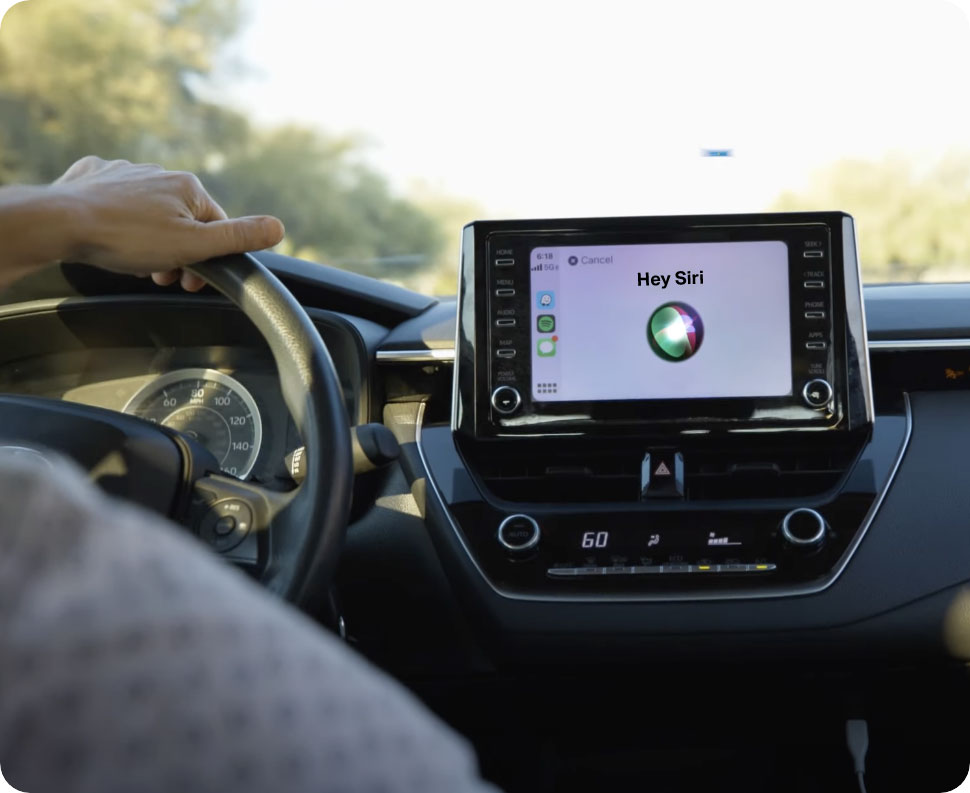 Ask Siri
No remote, no problem. The myQ Community app allows residents to open the parking garage door from their smartphones or control the app using Siri. Plus, you can link apps to operate myQ-powered single family home garage doors.
Next Steps For a Seamless Access Experience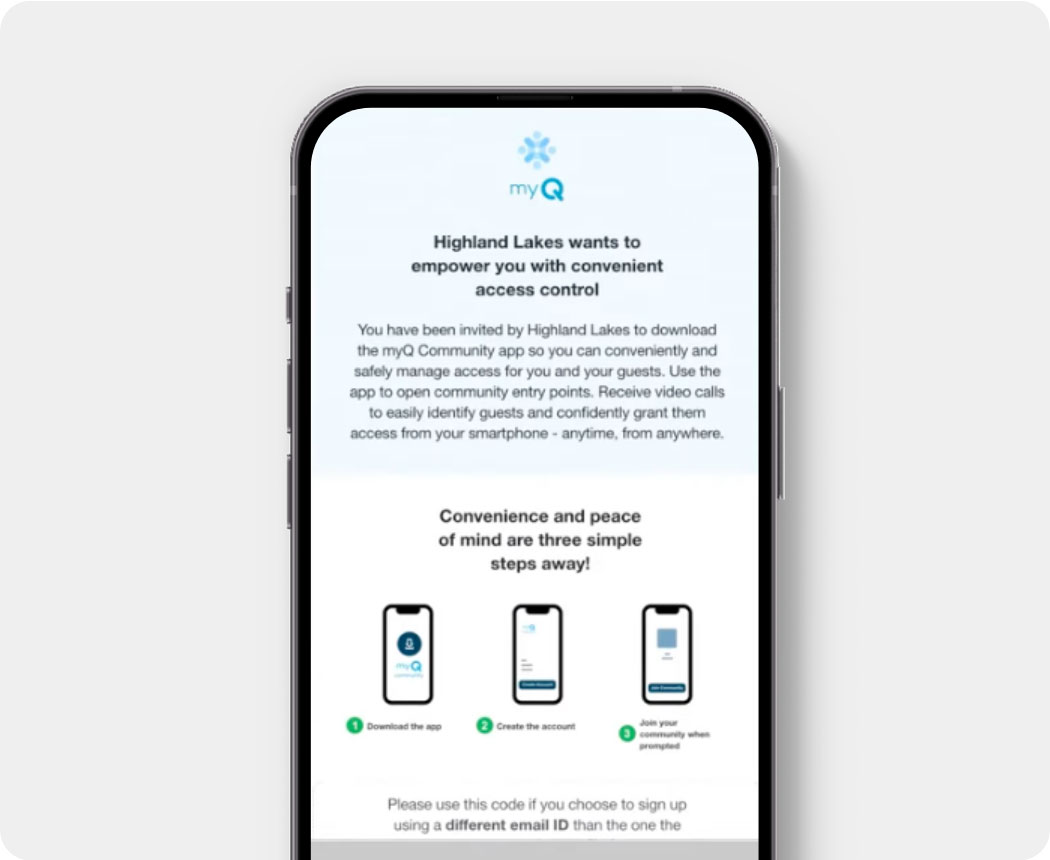 Welcome Email
Your property will send you a "welcome email" inviting you to join myQ Community. This will give you key information to get you started. So be on the lookout for an invite from "myQ Community" in your inbox.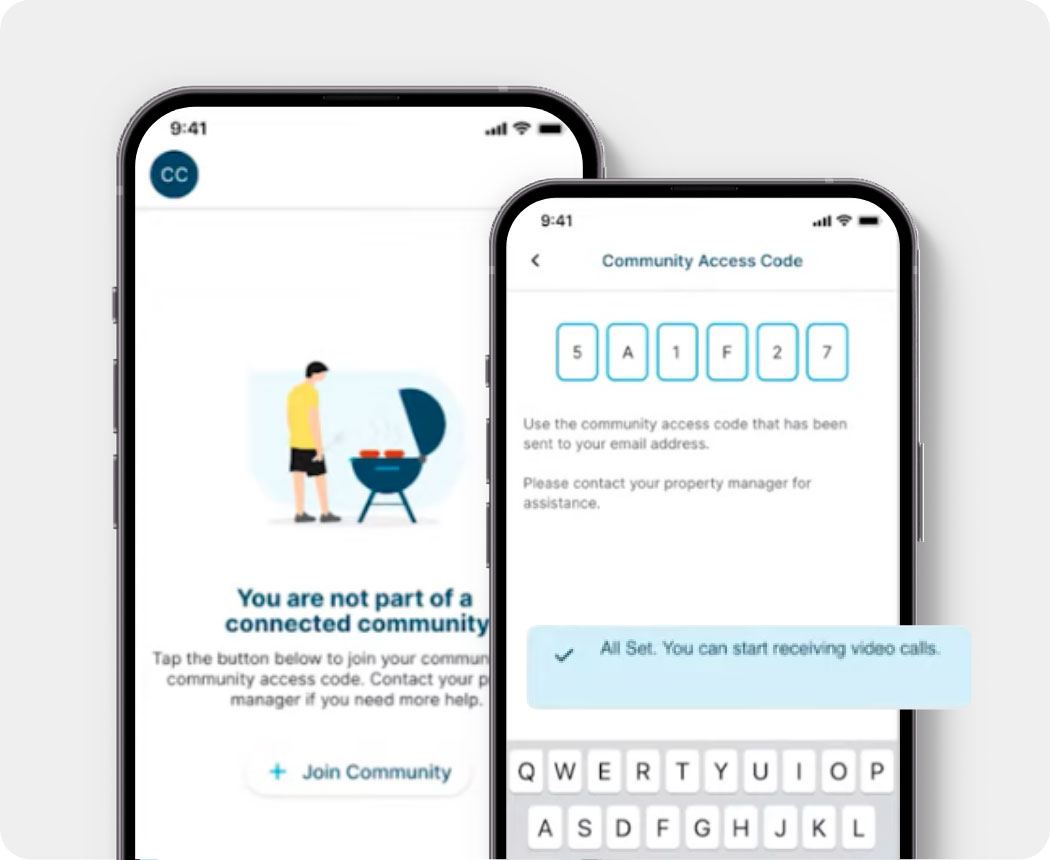 Sign Up For An Account
Register yourself or login if you already have an existing for a myQ Community account. After downloading the app, begin to set up your account with your name, email address and other information.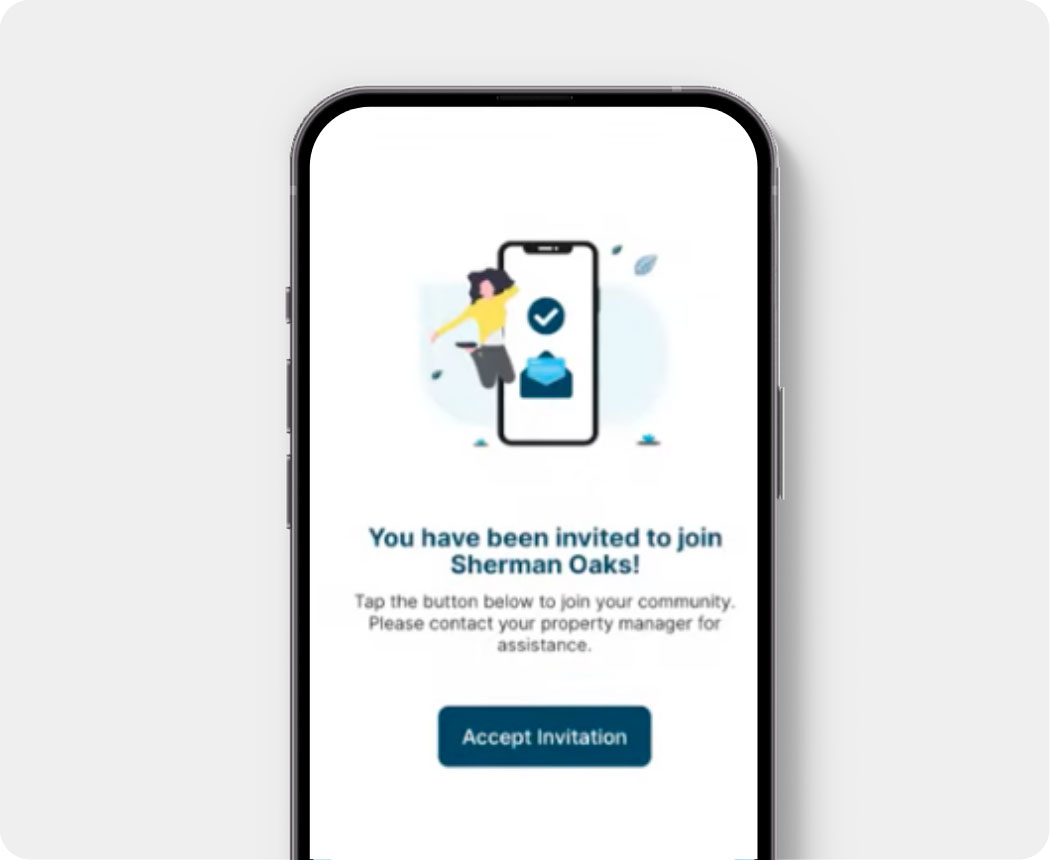 Join the Community
When prompted, accept the invitation from your community or enter the access code located in your welcome email. This will help you connect your app to your community's hardware and start using the features.
Don't Have the myQ Community App Yet?
You can still grant visitors access via regular phone calls.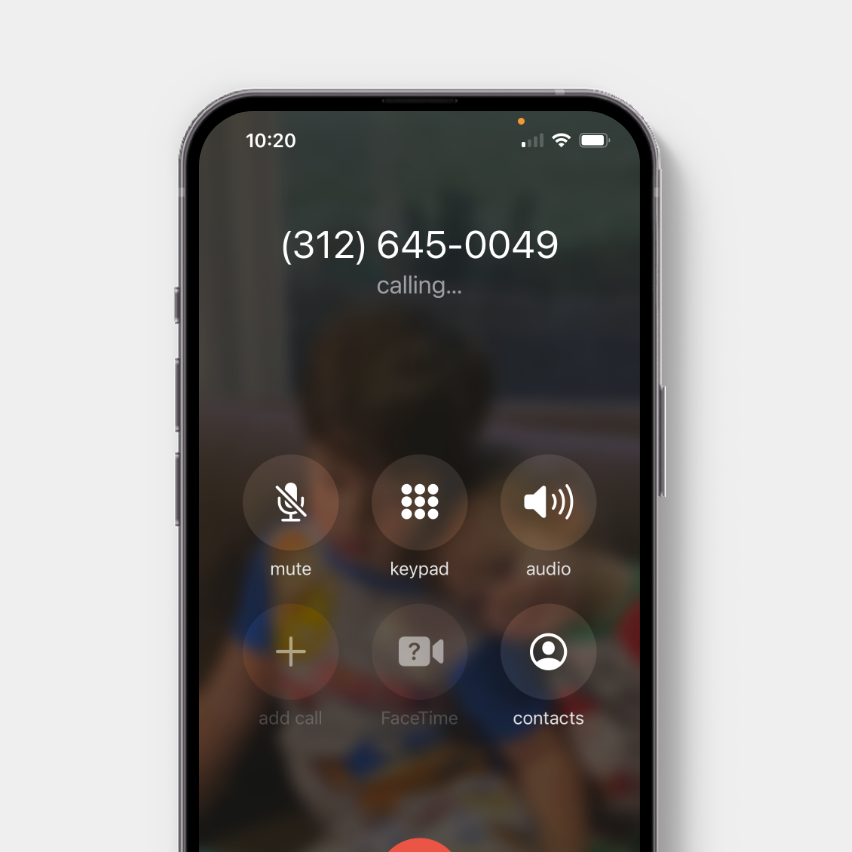 Use Your Phone Number
Your building's new Smart Video Intercom works with your phone number. So, when a guest arrives, your phone can get a call and you can let a visitor in with the tap of a button.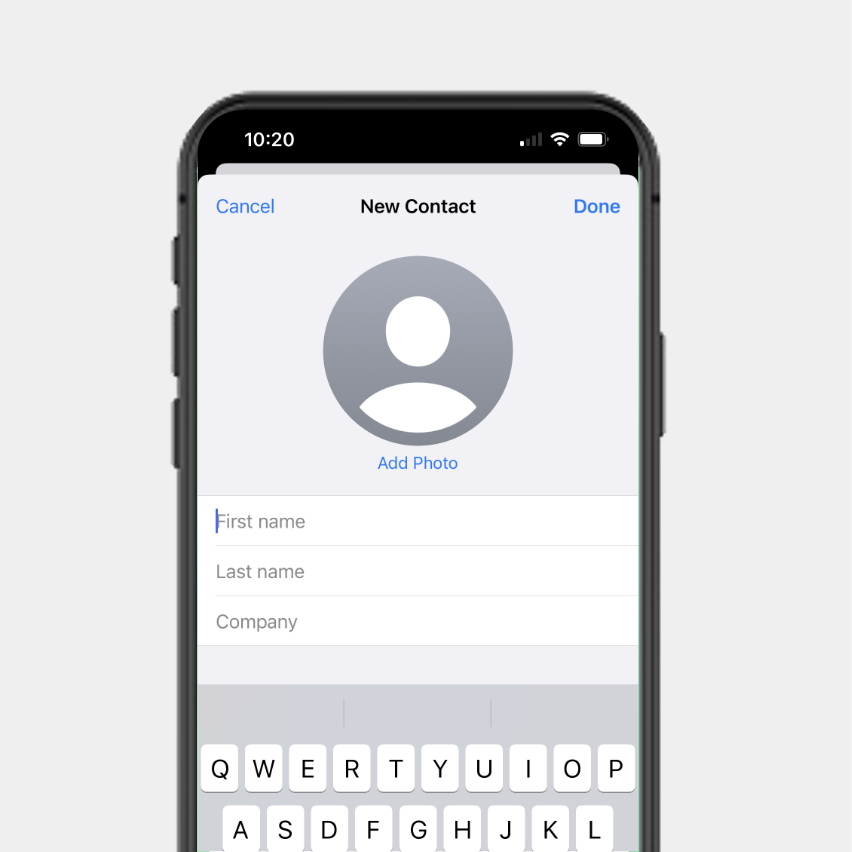 Save the Number
Make sure to save the outbound phone number from the new Smart Video Intercom in your phone so that your phone doesn't treat it as a spam call.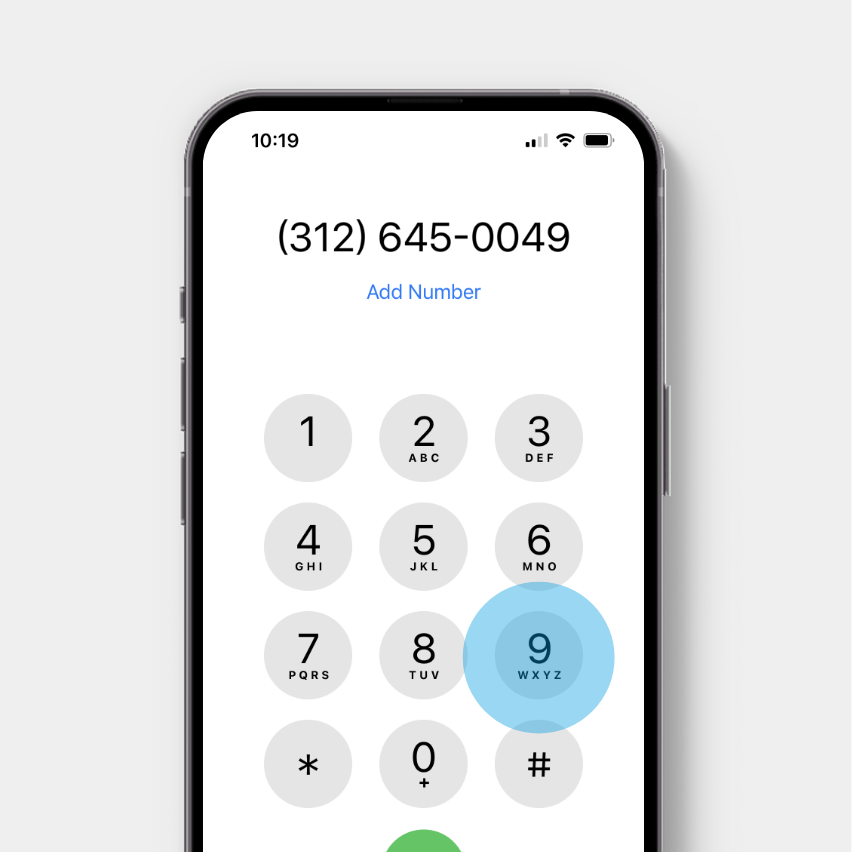 Press "9"
When a visitor calls you, answer the phone call and grant access by pressing "9" on your keypad. (Property will inform you a different key if it's not "9").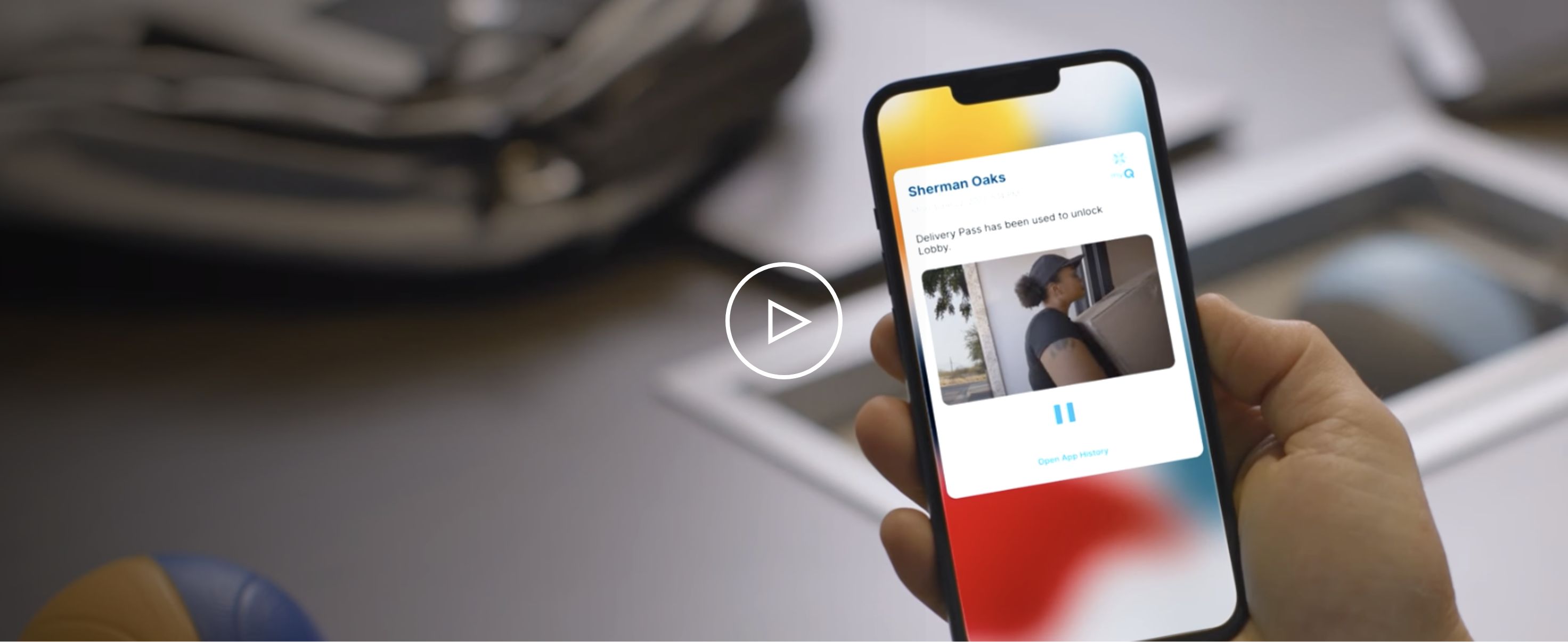 myQ Community App Additional Features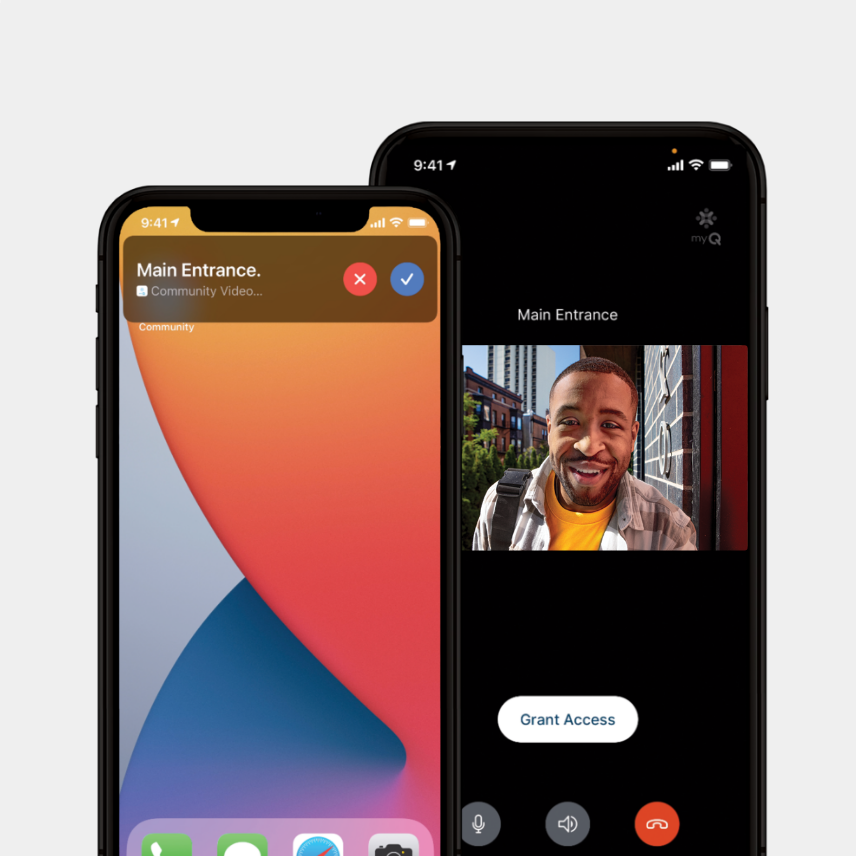 Answering Video Calls
Visually verify guest identities from the myQ Community app before providing access to the building. Residents will be able to see guests from their smartphones and communicate with them using two-way audio.
 
myQ Mobile Credentials
Ditch key fobs. With myQ Mobile Credentials, your smartphone is your key. Simply tap your phone against your Smart Video Intercom to open the door.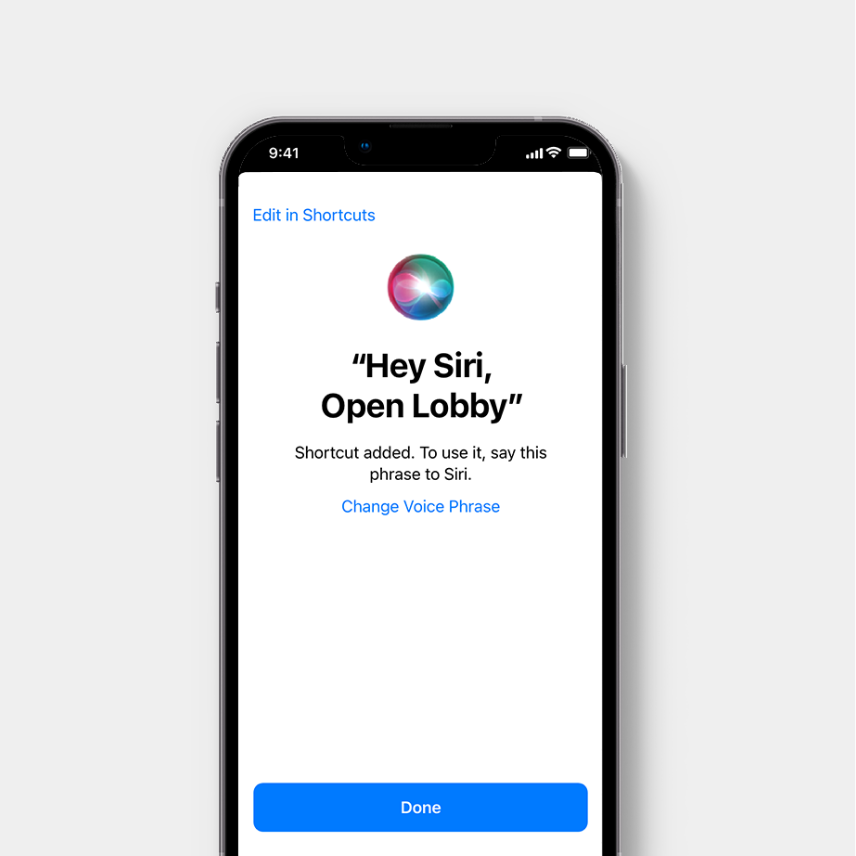 Adding Siri Voice Control
Need a handsfree way to open the door to your parking garage? myQ Community works with Siri so you can have the door to your parking garage open as you approach it. It's a fast, easy and handsfree solution to getting you in and out of your complex.
 
Choose The Guest Pass Type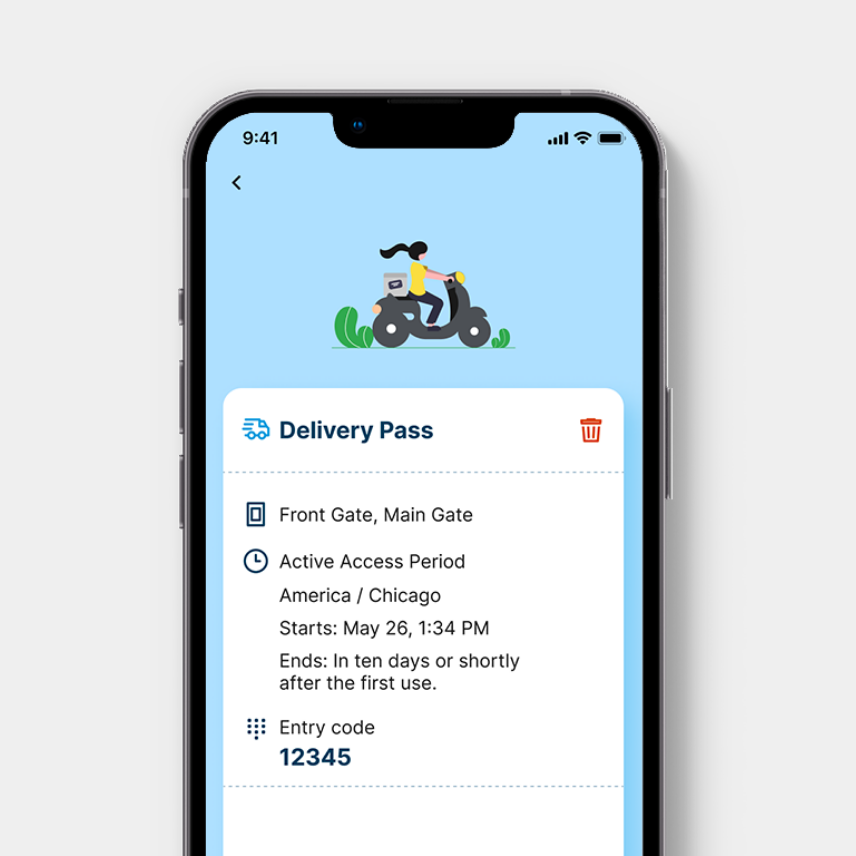 Delivery Pass
This pass works well for scheduling visitors that deliver packages, food, grocery, etc. This pass is valid for 10 days but will be revoked shortly after the first use.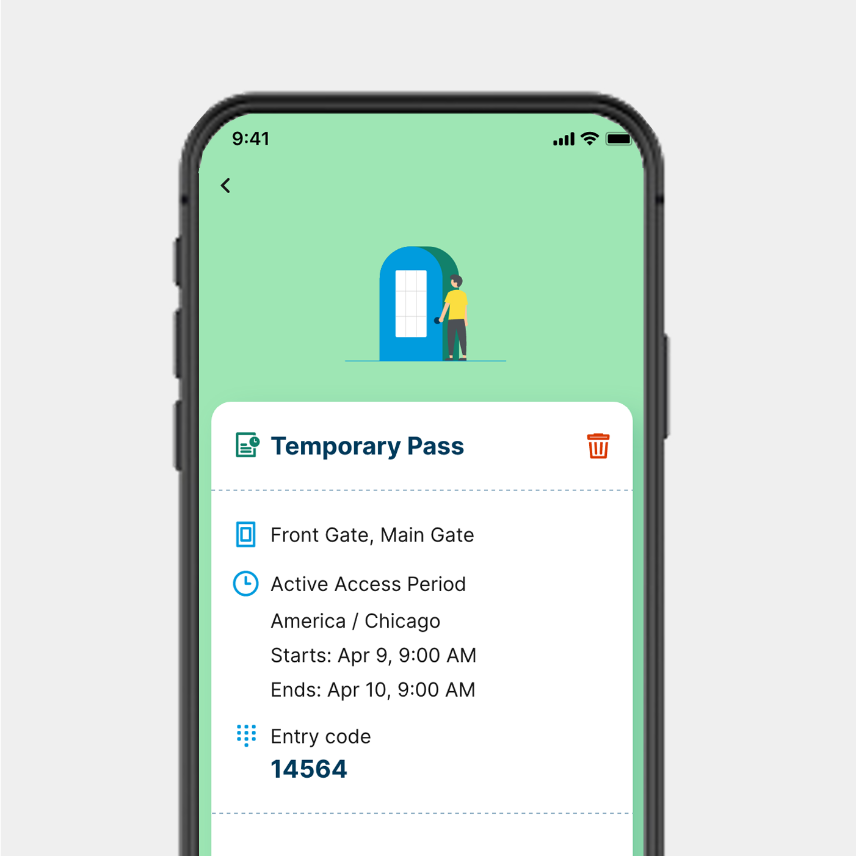 Temporary Pass
Temporary passes are typically for weekend guests or possibly a service provider who requires a continuous period of access to the property.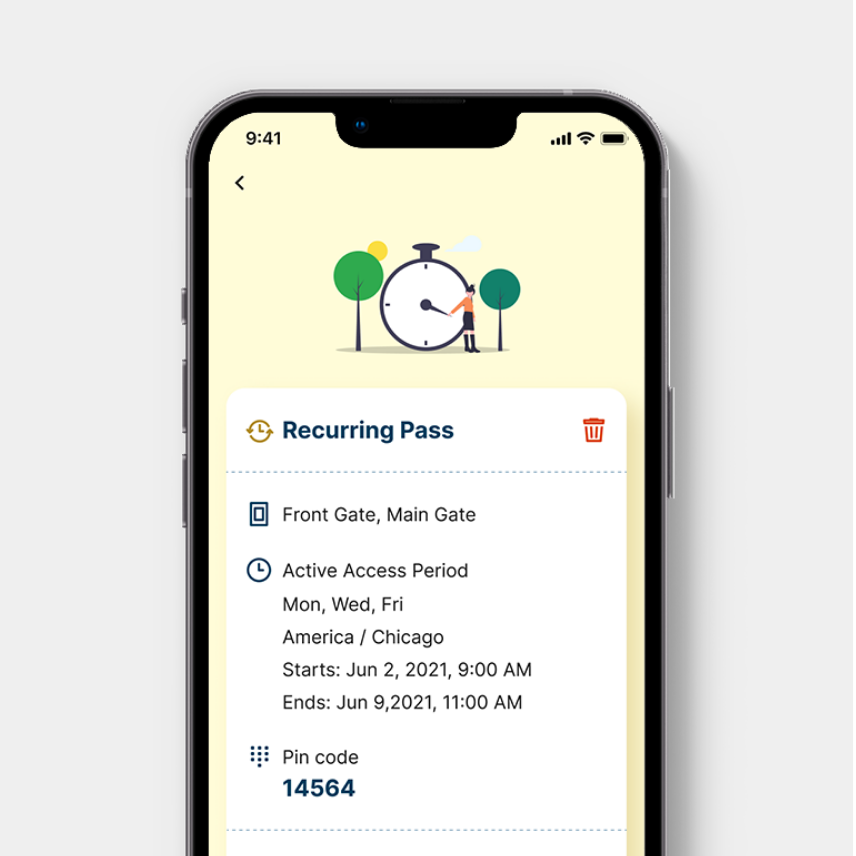 Recurring Pass
This pass works great for visitors that provide recurring services who require weekly access, such as babysitters, dog walkers, service professionals, etc.
How Your Guests Use Their Pass
Open the Text Notification
Guests will receive a text message notification from myQ Community. This message will prompt them to open a link or simply give them an access code.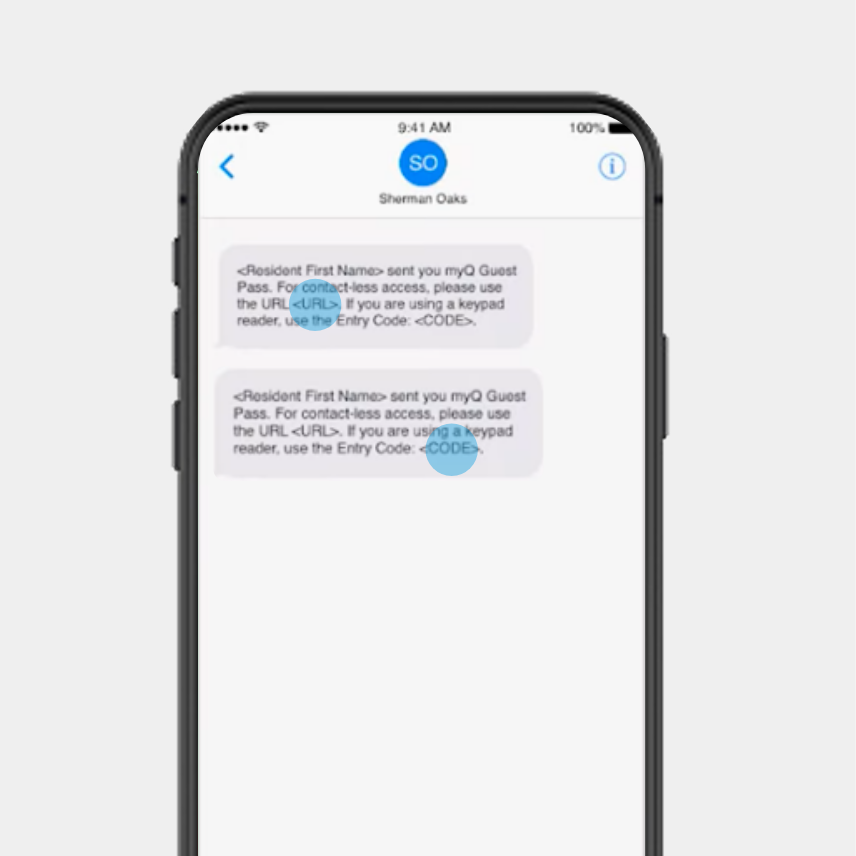 Click the URL or Use Code
Users will either click the URL to be directed to the myQ Community website, or they will receive an access code which they can use to enter the building.
Select Entrance + Press Unlock
Guests will choose what entrance they want to enter, then press the button to unlock the door. If they receive a code in the message, they will simply use the code for the specific door.
Do More with Apple Watch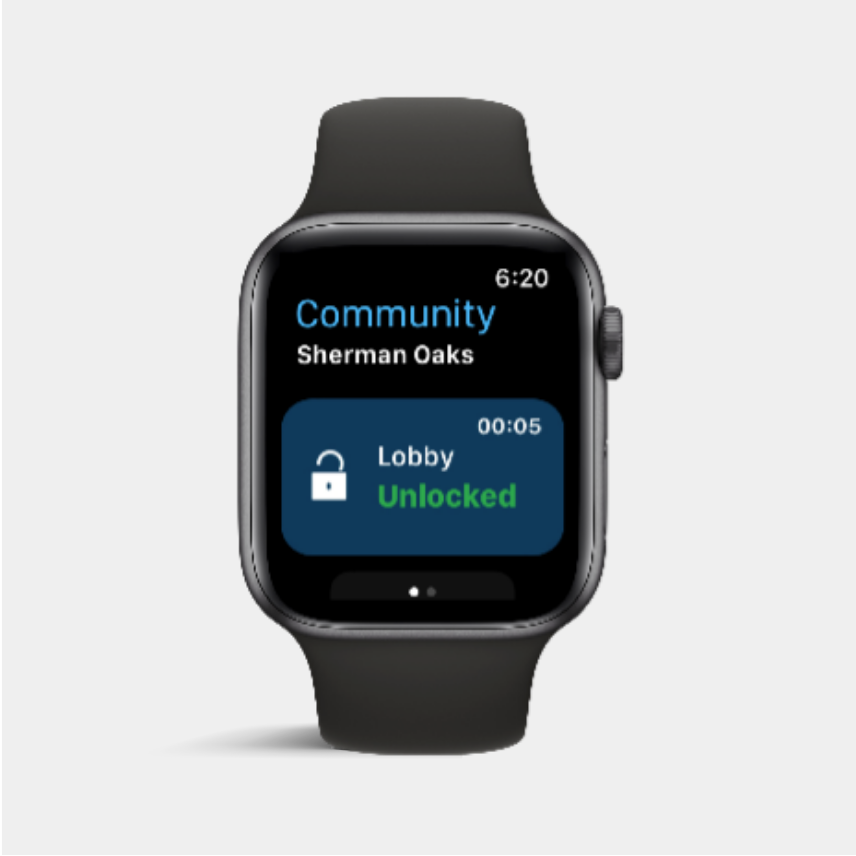 Remotely Unlock Doors
Out for a run? Residents can leave their keys and phone at home. Use the internet-connected Apple Watch app to unlock a door even when the paired phone is not around.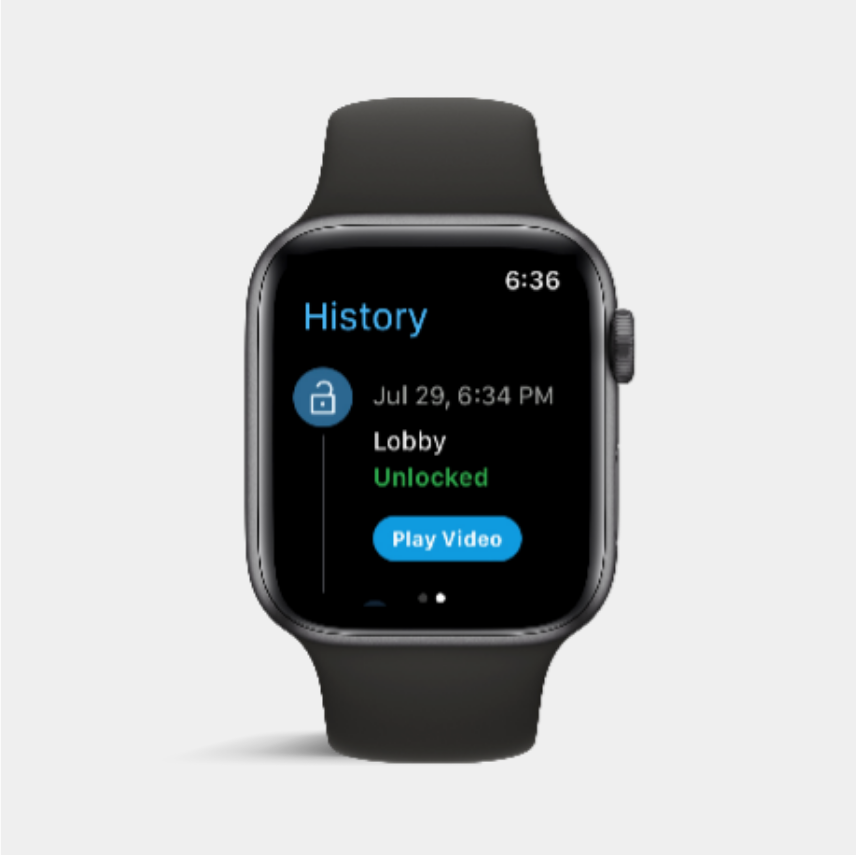 View Event History
Use the app to review your access event history. For example, you will be able to see if a guest used your PIN code to open the door.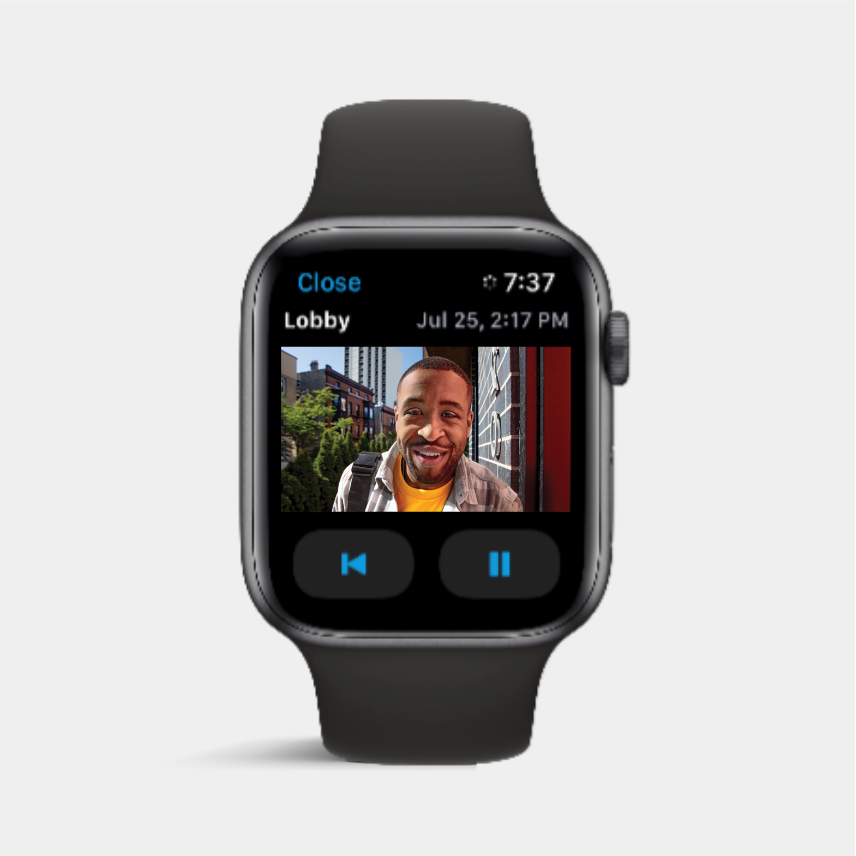 Play Video Clips
In a building with a Smart Video Intercom, residents can use the app to play captured video on the watch. This includes verifying the identity of someone who used a guest pass.
Need More Assistance?
Please contact CustomerSuccess@liftmaster.com or view our how-to flyer for FAQs & step-by-step instructions about setting up and using the myQ Community app.