Welcome to the world of
myQ Community

Available to you anytime from anywhere
myQ Community is an easy-to-use cloud platform designed to help make managing access simple and convenient, while making your properties more secure. You now have a powerful access management tool and can provide your residents modern access control from the palm of their hands. Watch the myQ Community admin portal overview demo to see everything that you can do, all from a single platform.
Security Designed for You
Now your property can work more efficiently while increasing security with the Smart Video Intercom-S. Think of how much time you'll save by not handing out keys and fobs. Forget driving to the property at 2:00 a.m. to let in a locked-out resident. The Smart Video Intercom-S, powered by myQ, gives residents from Lincoln Park to Logan Square the ability to use their smartphones for ultra-secure keyless entry — a convenience they'll pay up to $30 a month more to get.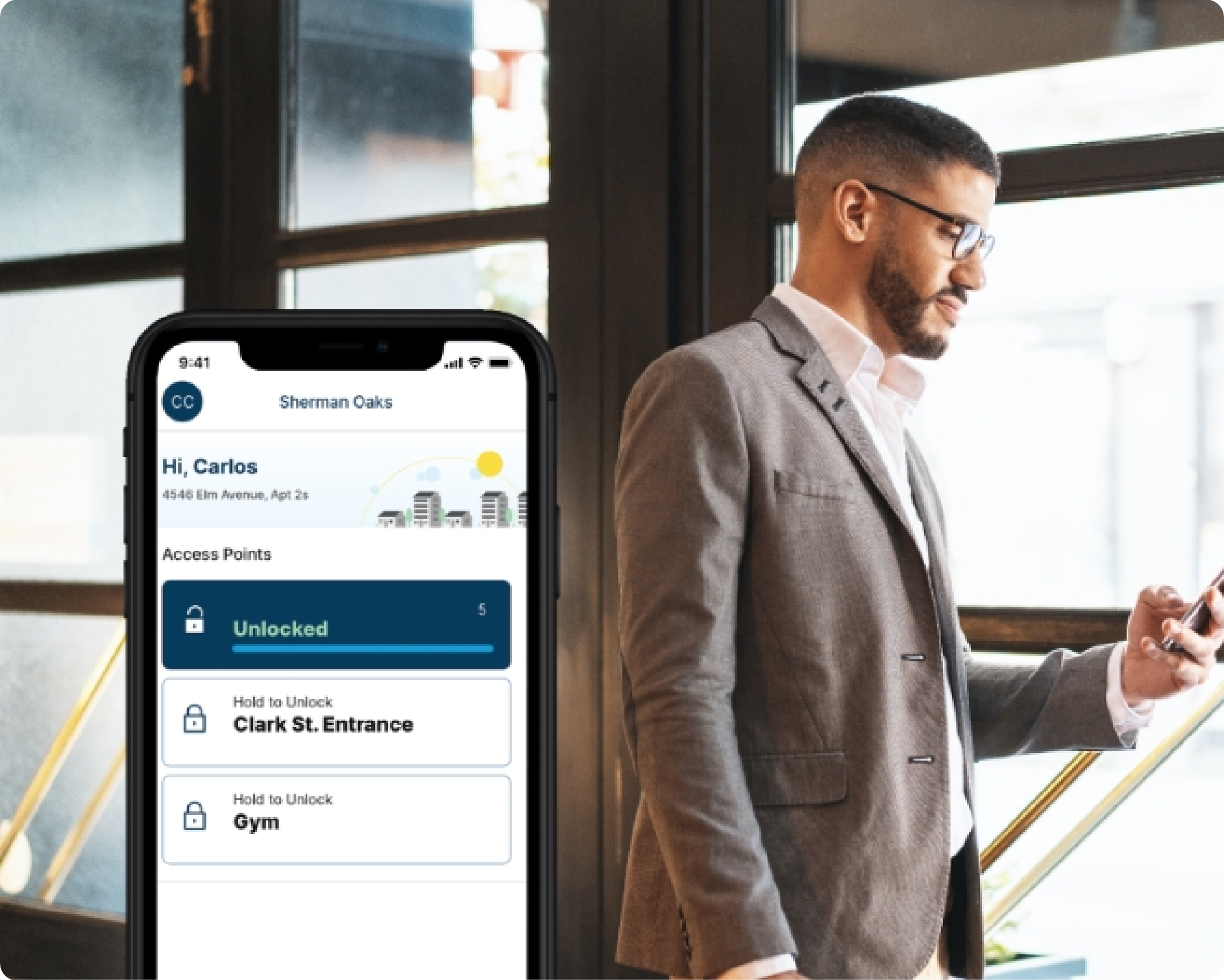 Press to Unlock
With the push of a button, residents can unlock any authorized entrance / elevator / gate / parking garage / package room from anywhere with their smartphone while providing traceability to the admins via the web portal.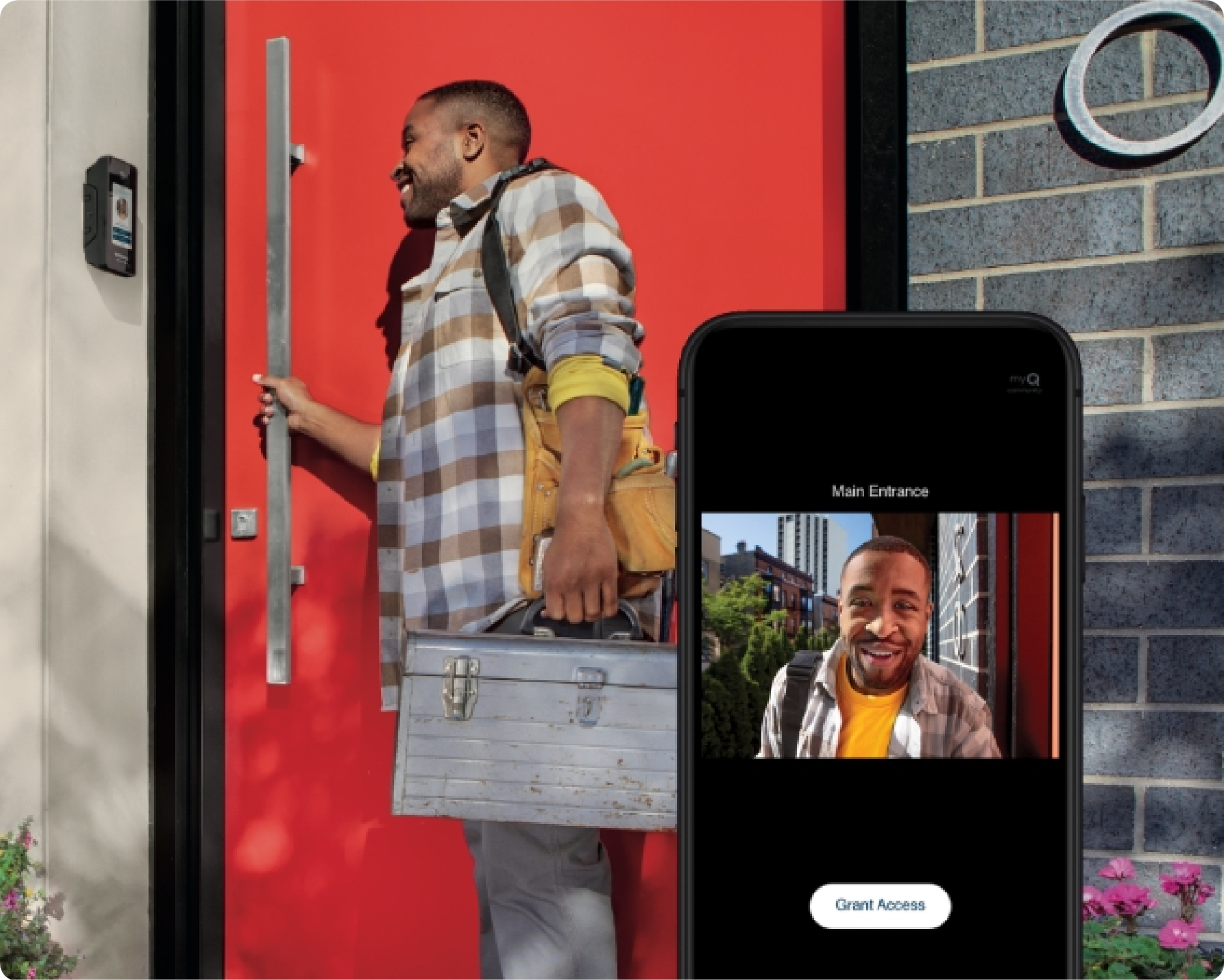 Video Calling
Visually verify guest identities from the myQ Community app before providing access to the building. Residents will be able to see guests from their smartphones and communicate with them using two-way audio.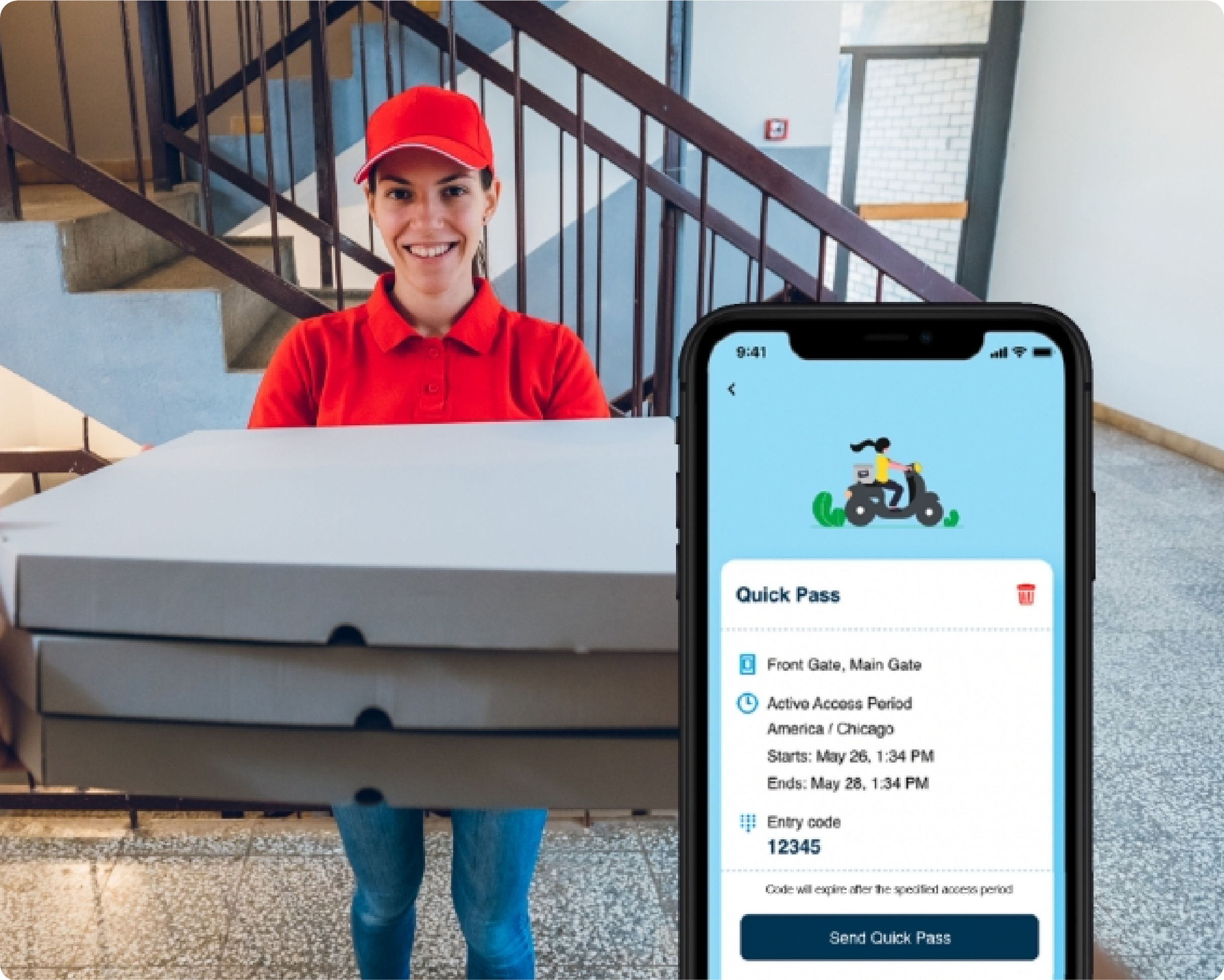 Virtual Guest Passes
Need to let a guest in regularly or expecting a delivery? Residents can send a single-use or recurring Virtual Guest Pass through the myQ Community app to allow visitors to enter. Admins can always be in control of the guest passes and have visibility to who enters the building.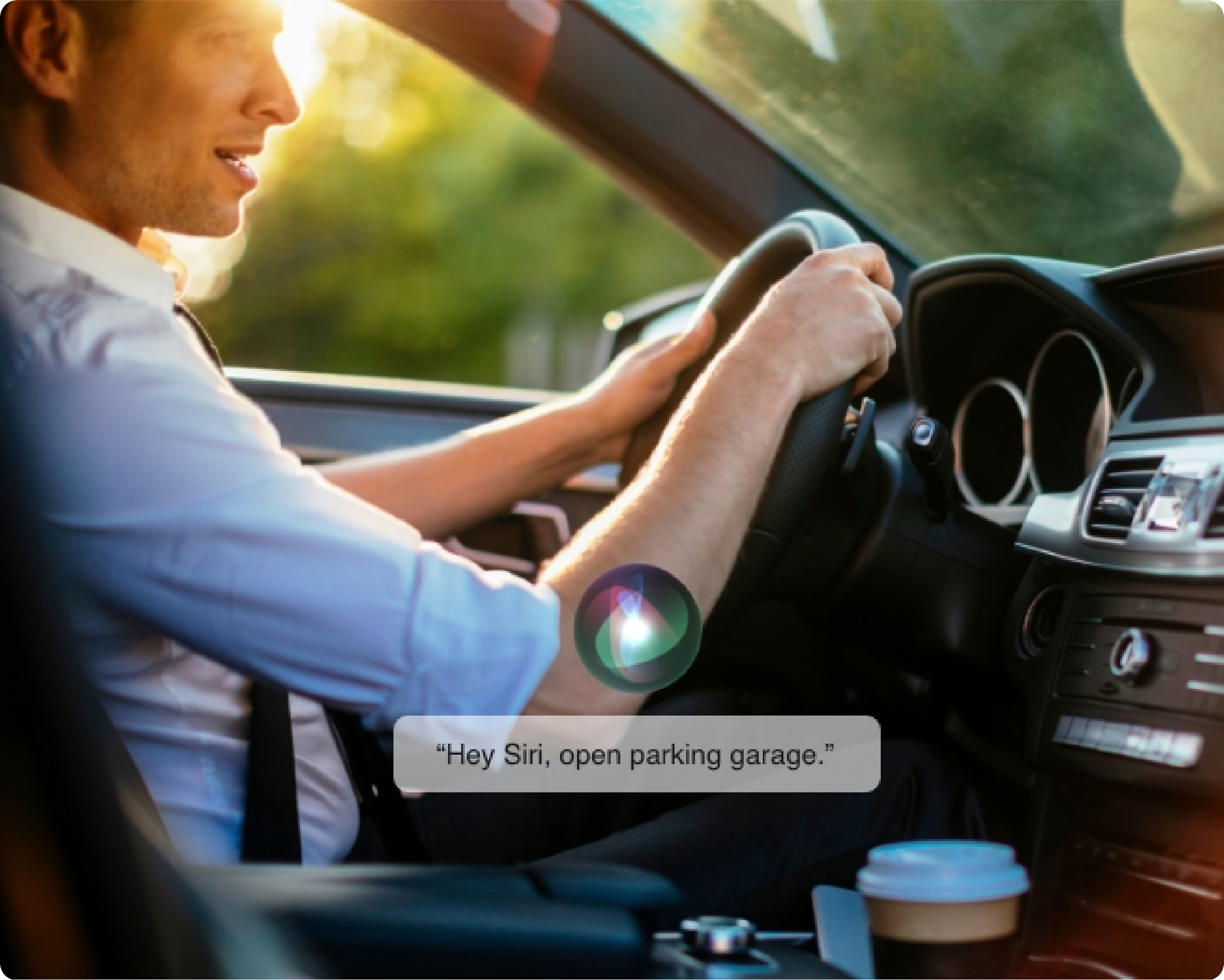 Open the Garage Door + Siri
No remote, no problem. The myQ Community app allows residents to open the parking garage door from their smartphones or control the app using Siri. Plus, you can link apps to operate myQ-powered single family home garage doors.
Make the Most of Your Subscription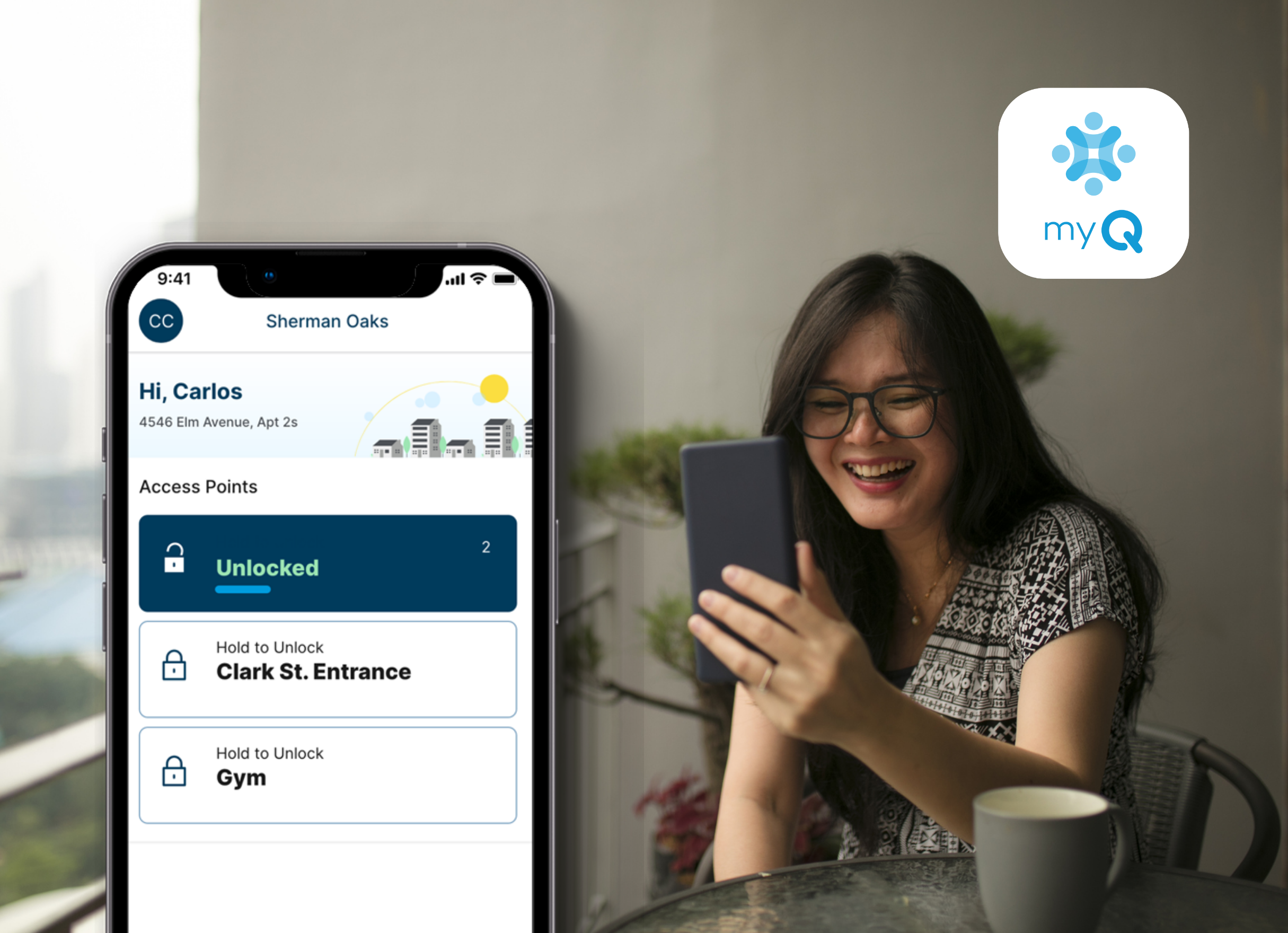 App Licenses Included with subscription
The base myQ Community subscription includes myQ Community app licenses!* Give your residents a helpful amenity by assigning these licenses to them today. Of course, you can always purchase more licenses as needed.
Upgrade to 30-Day Video Storage
Add video storage to your subscription so you and your residents have a longer history log of access events. This helps offer clear traceability and insight regarding property damage, vandalism and other nuisances.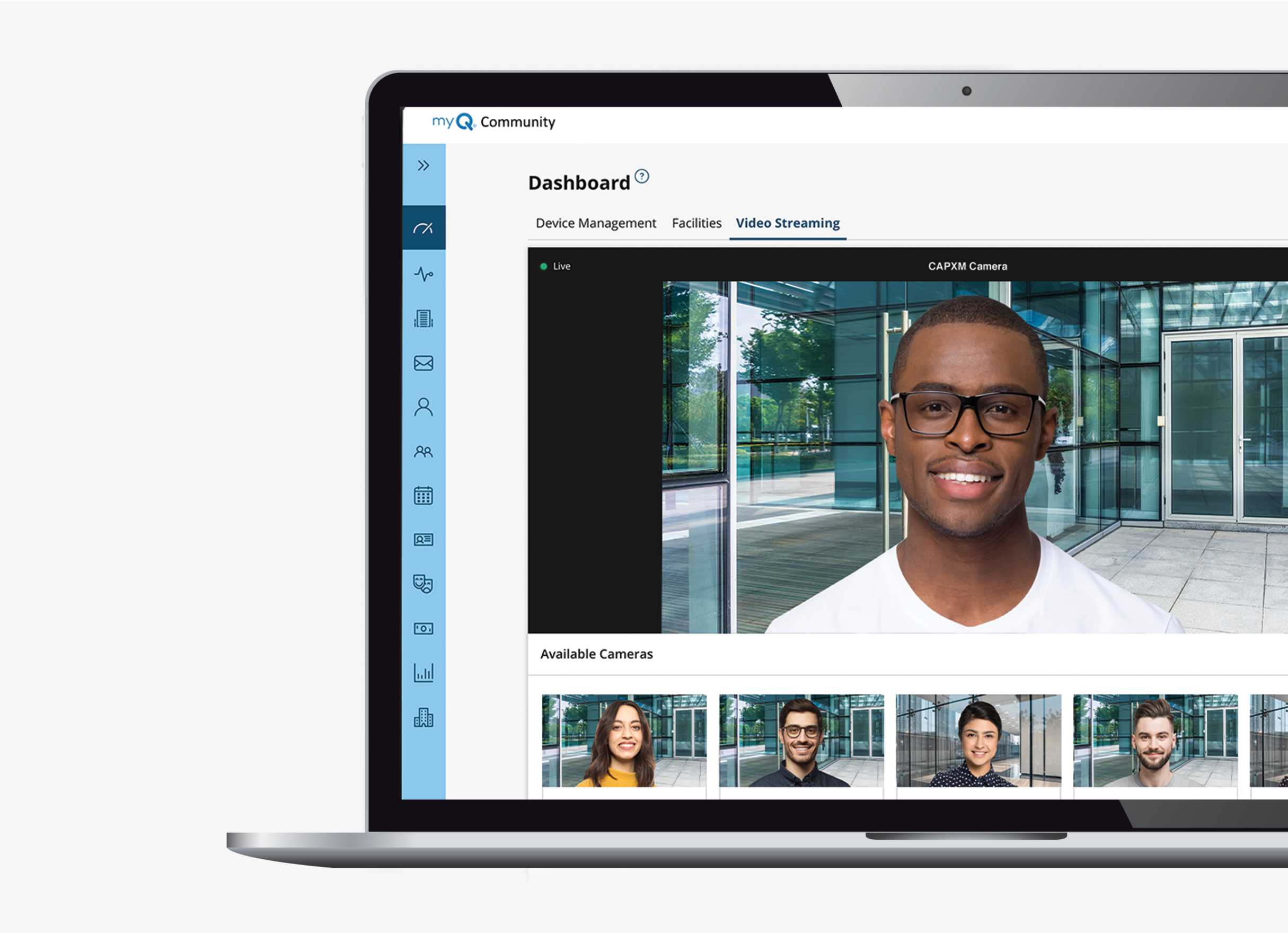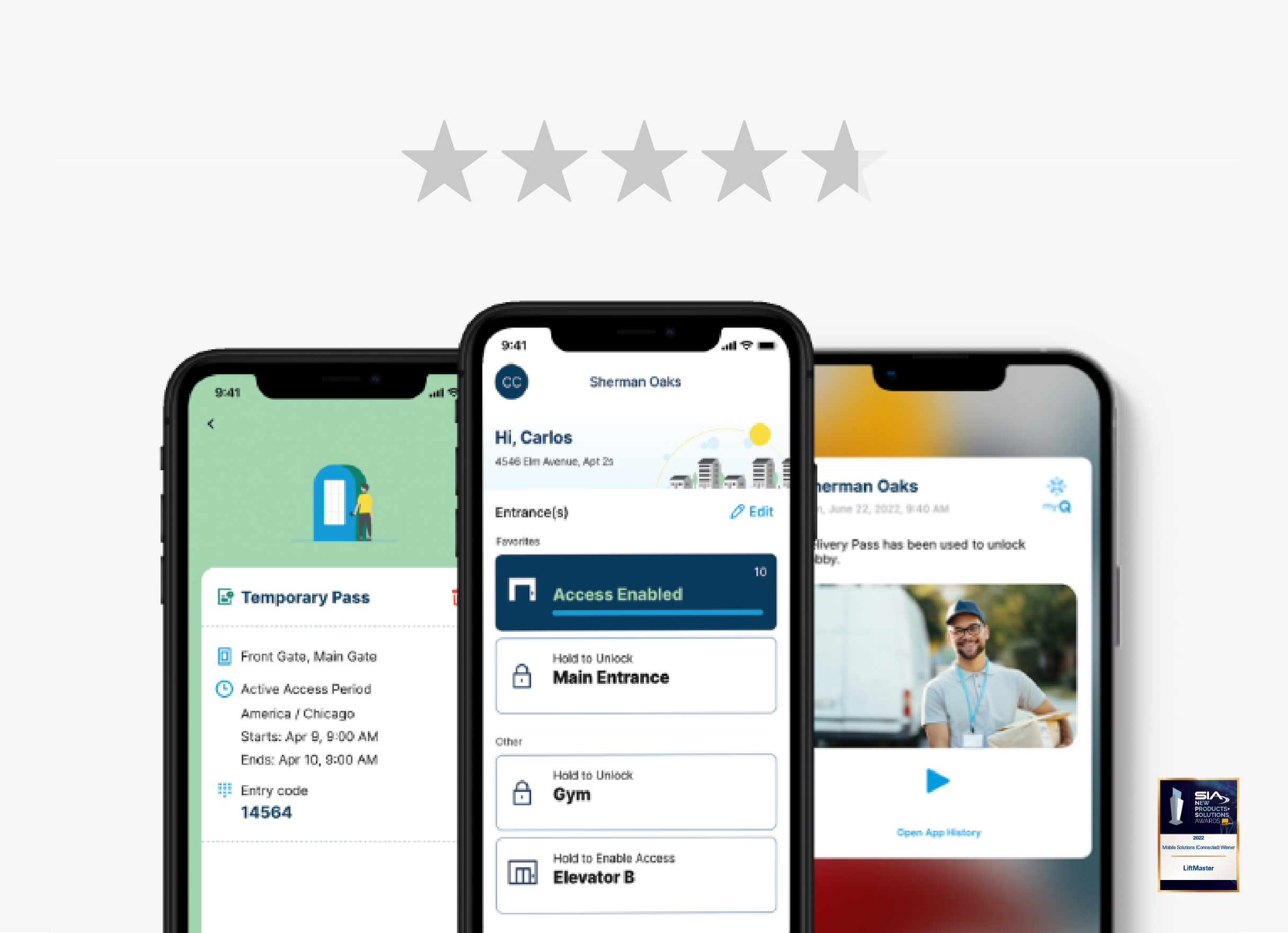 Award-Winning Resident App
The popular myQ Community app has a 4.7-star rating in Apple's App Store. That's because it is intuitive, easy to use and helps residents feel more in control. Now, they can use their smartphone as a key, see guests before allowing them to enter the building and share Virtual Guest Passes with trusted visitors.
Easy Integrations
myQ Community is compatible with leading automation platforms and property management systems. This can save you time by only having to enter resident data into your system once; it is duplicated automatically to partner systems. Automatically syncing resident data from property management system to our portal.
Getting to know the myQ Community app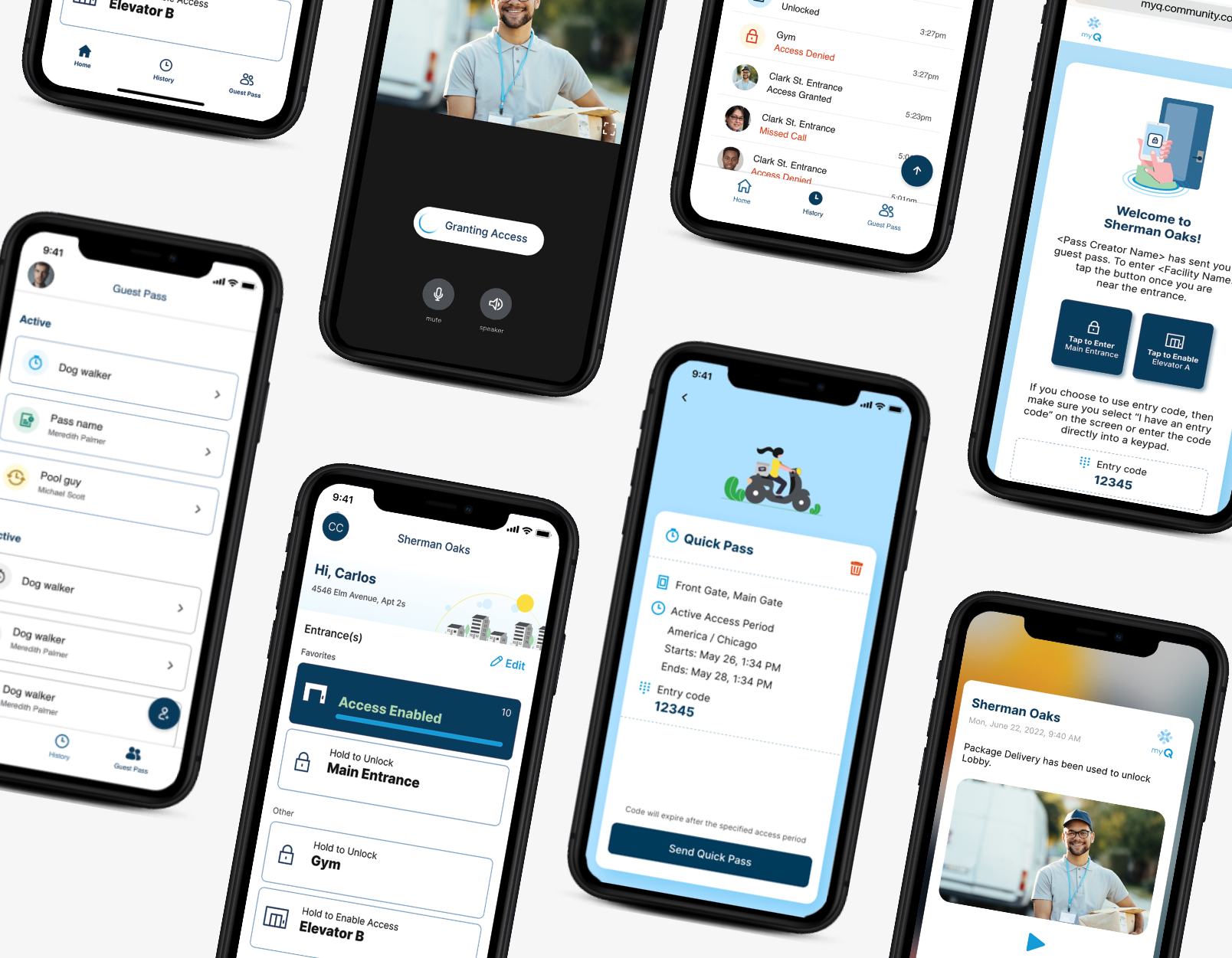 myQ Community App Overview
The myQ Community app helps residents stay in control of property access. They can open any authorized entrance from their smartphone, and visually verify (and speak to) guests outside before granting access.

Download Overview
App Usage Guide
The myQ Community app is intuitive and easy to use. It's a marketable tool for property managers to use in recruiting prospective residents interested in upscale amenties. Download the guide to learn more about the app.

Download Guide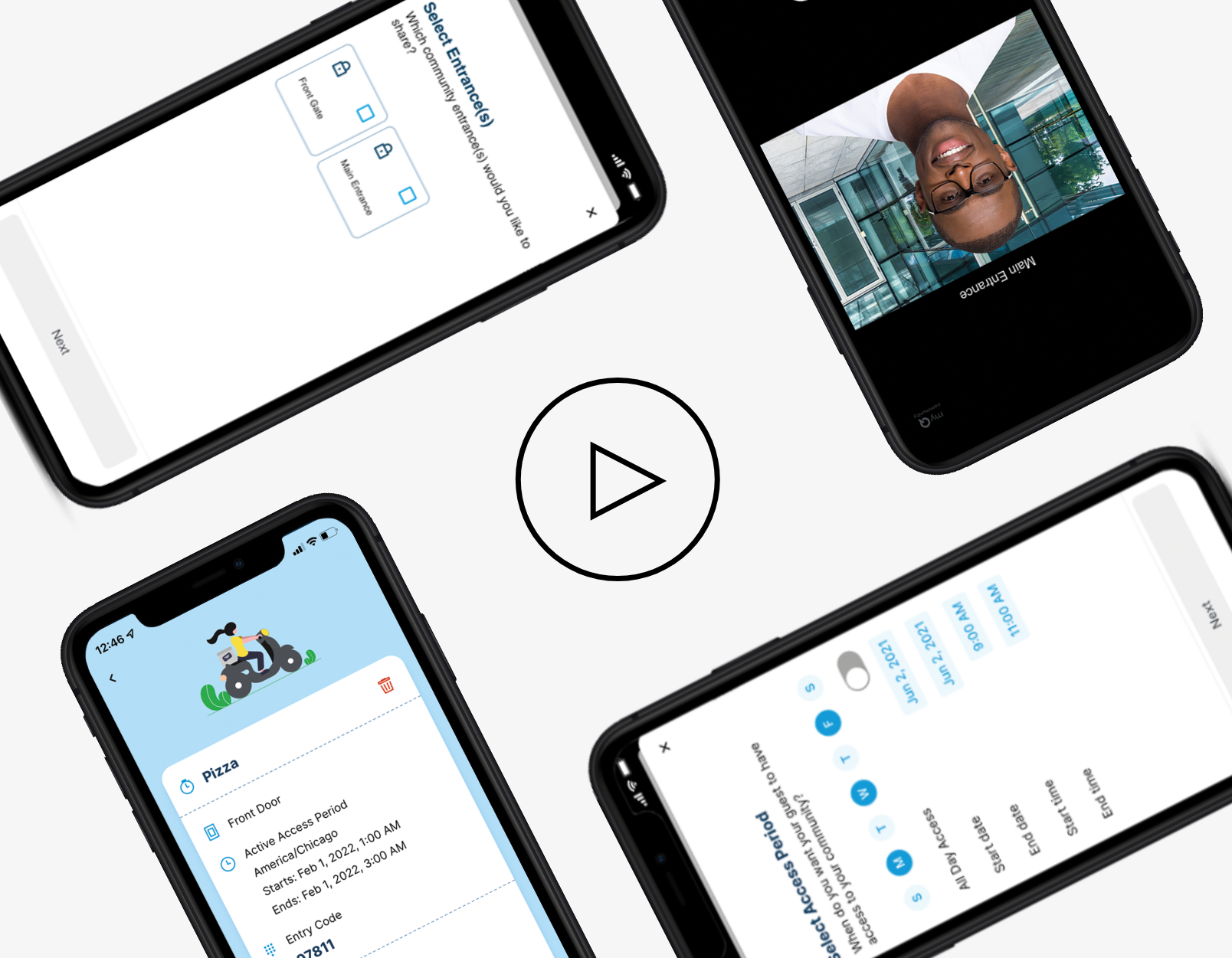 How to Use the App
This video offers an overview of how the app works and how it can benefit residents. Learn about press to unlock, visually verifying guests, sharing Virtual Guest Passes and more.

Watch Video
Still have questions?
Visit our customer support portal for FAQs and how-to videos to learn more about myQ Community and how it can help your property.

Visit myQ Community Support

s