Smart Video Intercoms
Designed with both property managers and residents in mind, LiftMaster® Smart Video Intercoms powered by myQ® streamline the management of residents, buildings and community access points. Purpose-built for high-traffic areas and a wide range of weather conditions, our reliable smart video intercoms are made to last.
Watch Now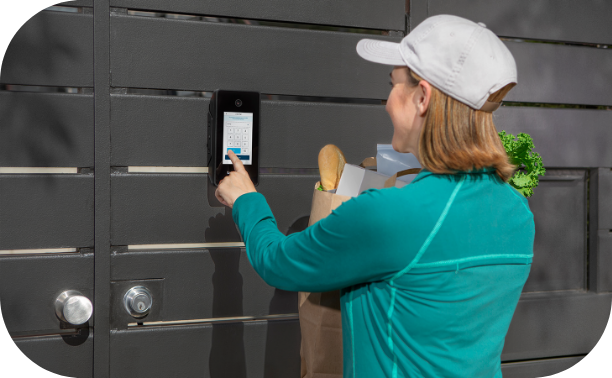 Watch Now   

width="30" />
Seeing is Believing
Scalable access controls
Provide your residents with an unparalleled access experience by adding the myQ Community app to all your amenities—including access to the pool, gym, package room and gates.
See who is at the front door
Give your residents the ability to manage property access from their smartphone. Through the app's one-way video calling and two-way voice communication, residents can safely identify guests and confidently grant/deny access from anywhere.
Know when there is an issue
Configurable email notifications help you know if a door is propped open, when codes are overused or when service is needed. Plus, for an extra fee you can get extended video storage that allows you to see exactly what happened and when it happened.
Access simplified
All Smart Video Intercoms have an intuitive interface with a high-definition color touch display. This includes a picture-to-picture function to provide residents with the modern experience and security they desire.
Different sizes. Same features.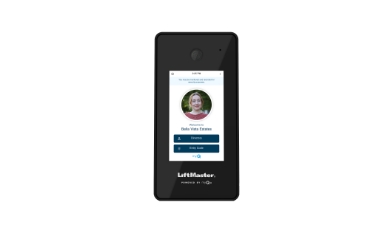 Smart Video Intercom–S
Ideal for multi-family buildings with 2-9 units and single-family homes with a gate.
8"H x 4"W x 2"D
Controls 1 Door or Gate
5" HD Touchscreen Display
Shop Now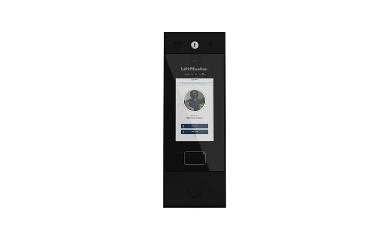 Smart Video Intercom–M
Designed for multi-family buildings with 10-49 units
17"H x 6.125"W x 4"D
Controls up to 2 Doors or Gates
7" HD Touchscreen Display
Learn More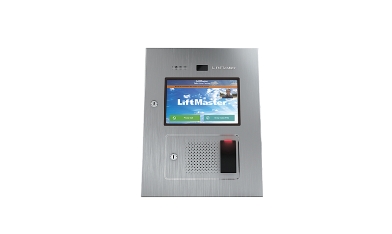 Smart Video Intercom–L
Purpose-built for gated communities or buildings with 50+ units
18" H x 14" W x 4.5" D
Control up to 4 Doors or Gates
10" HD Touchscreen Display
Learn More
Want to learn more about smart access?